December 28, 2010

We left Hilo for Honolulu early in the morning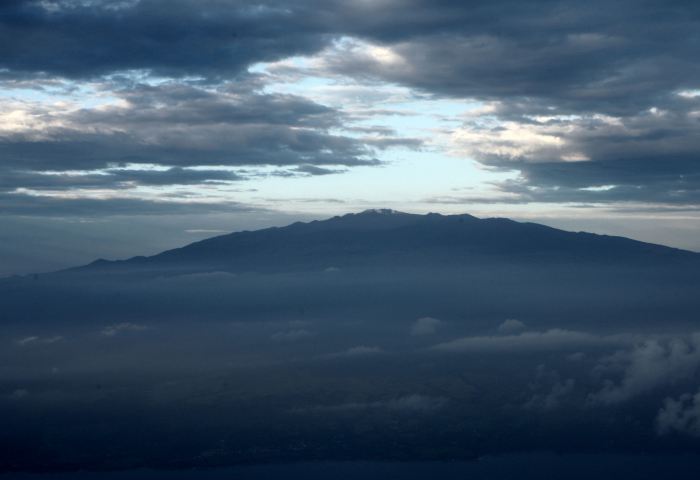 Mauna Kea in the early morning light after take-off from the Hilo Airport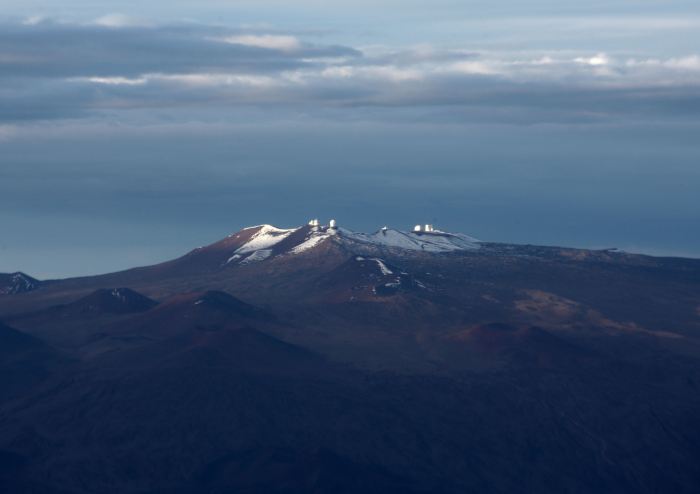 Mauna Kea Observatory from the plane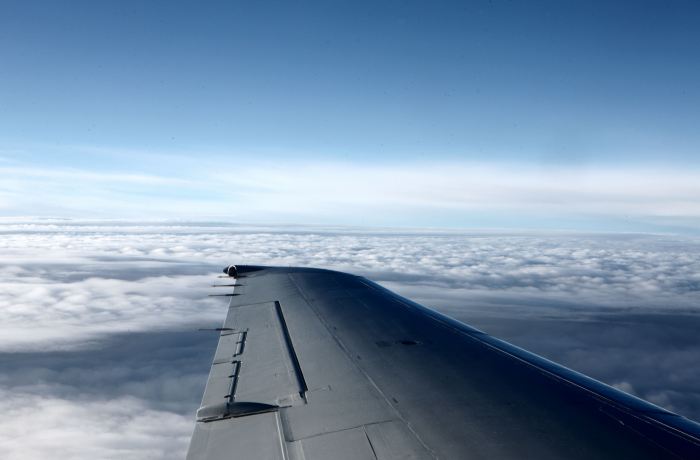 Heading to Honolulu above the cloudy skies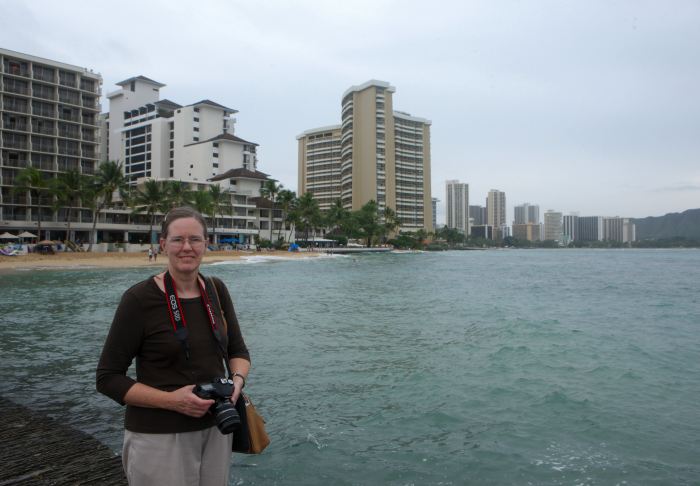 Waikiki Beach, about 1 mile from our Hotel
Karen captures Jim on the beach
A budding photographer takes our picture at the top of Diamond Head, the top
being 760 feet above the beaches below. An unusual trail with over two hundred
steps near the summit, as well as an inside spiral ladder to the very top. One
comes out of a small bunker, to climb up to the viewing spot seen above.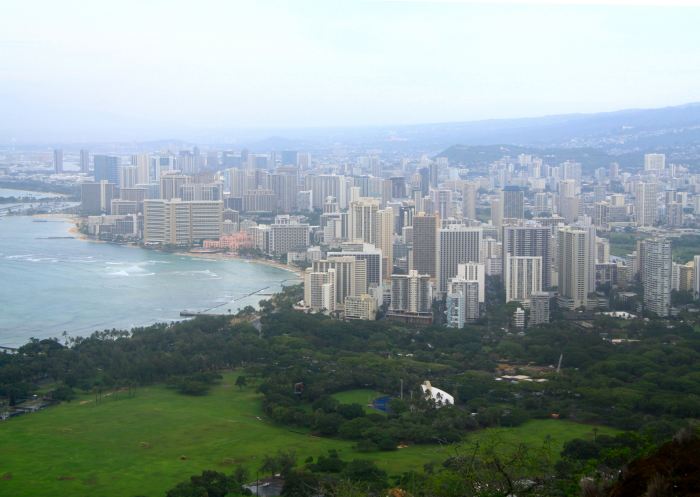 Waikiki as seen from Diamond Head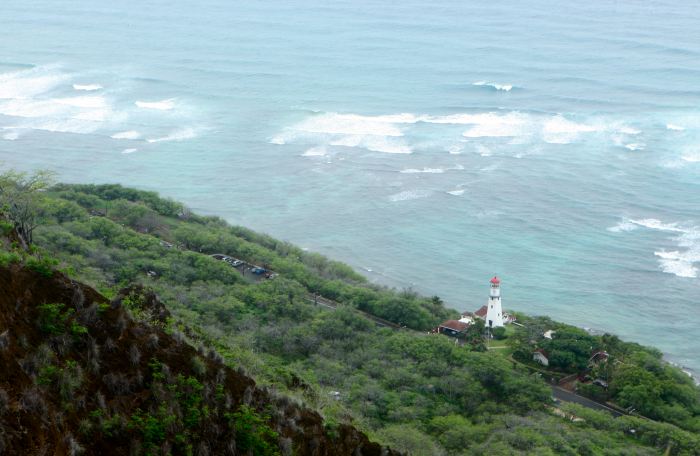 The Diamond Head lighthouse on the shoreline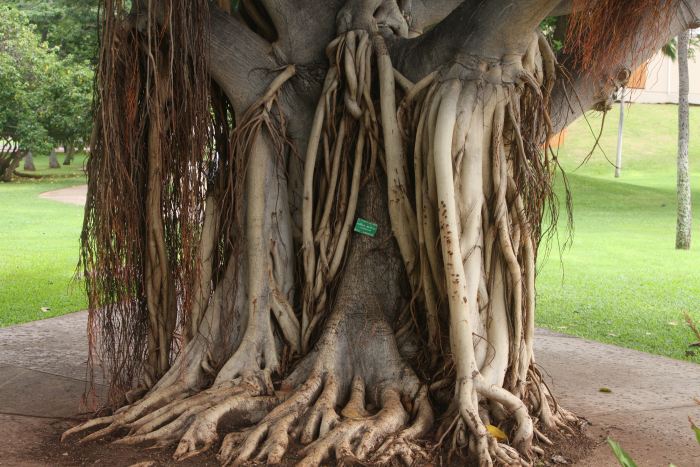 A Indian Banyan tree in the Fort Derussy Beach Park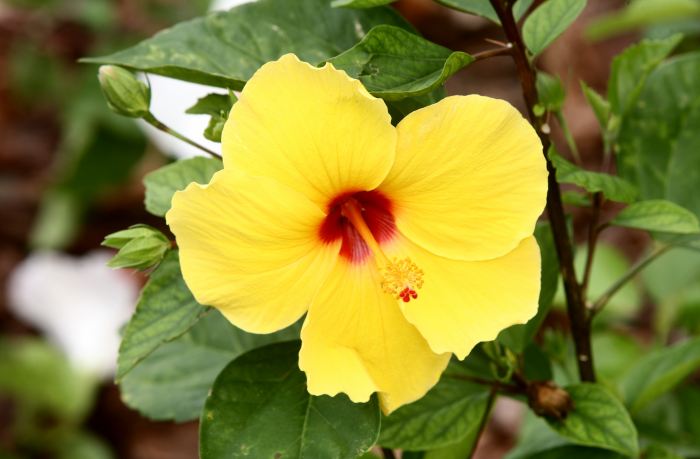 A yellow hibiscus flower also in the park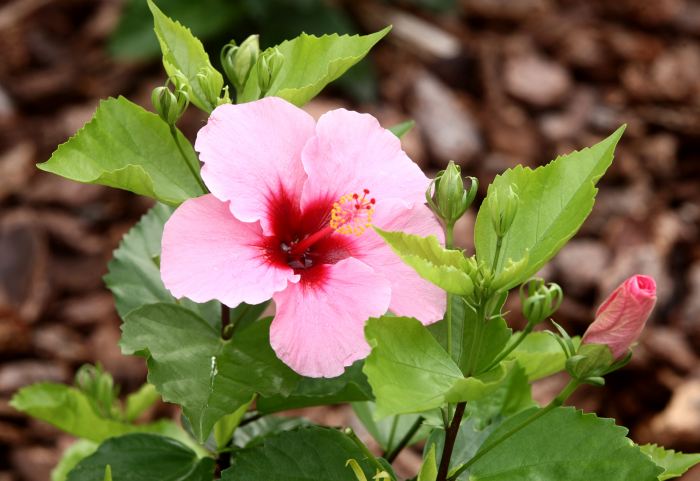 My best hibiscus flower picture in the park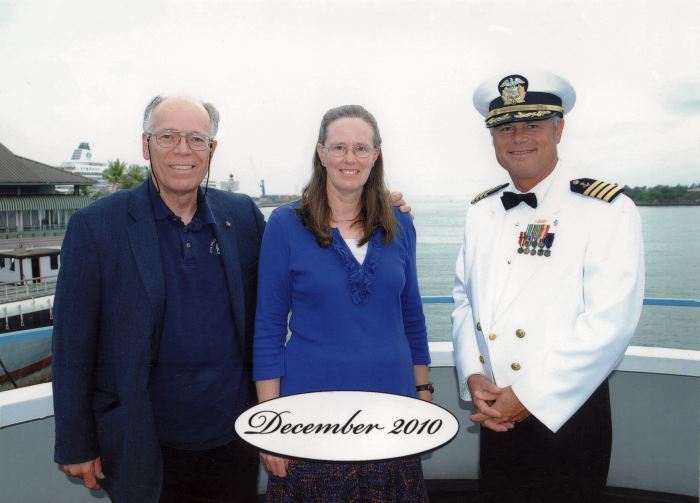 On the top deck with the captain of the 'Star of Honolulu', Hawaii's premier
232 foot cruise ship, preparing for our 2 1/2 hour dinner cruise in the harbor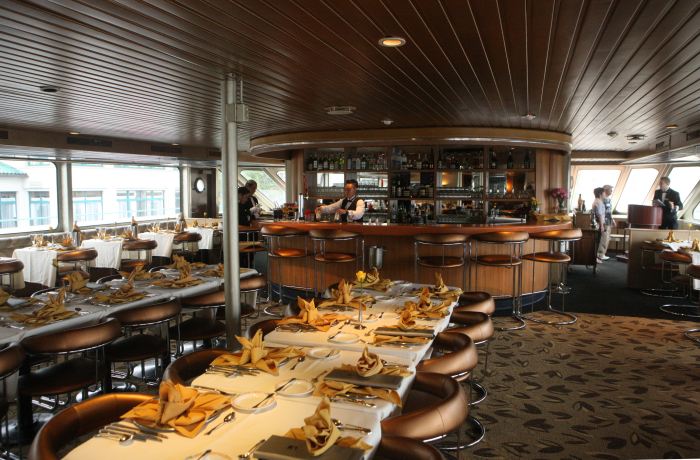 We sat at the top or captain's deck for our 7 course dinner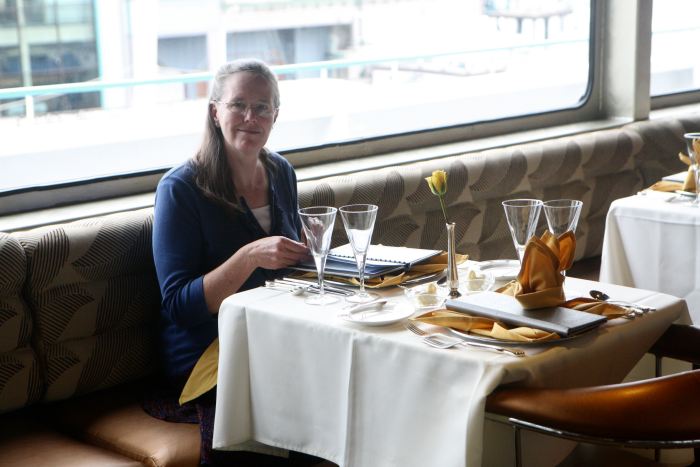 Karen sitting at our table as the ship prepares to leave the harbor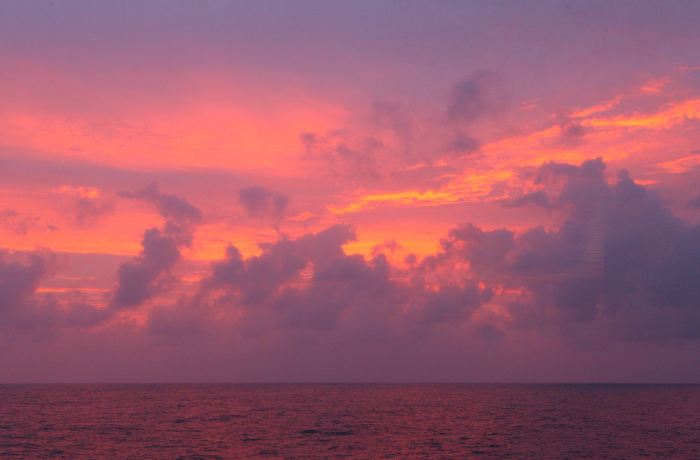 Sunset as seen from the cruise ship, about a mile off of Honolulu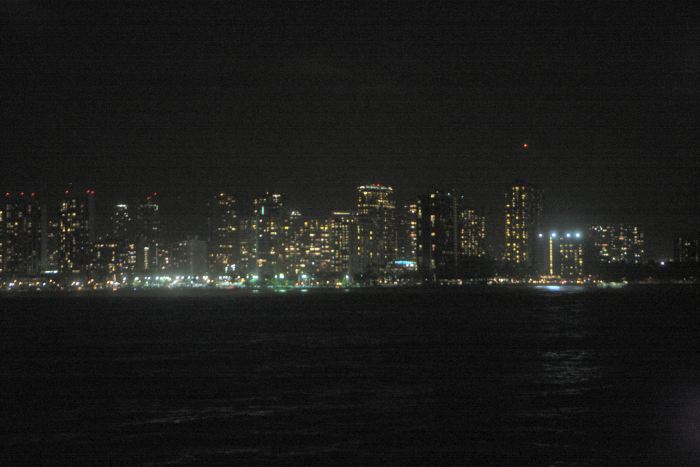 The night lights of Honolulu/Waikiki Beach from the ship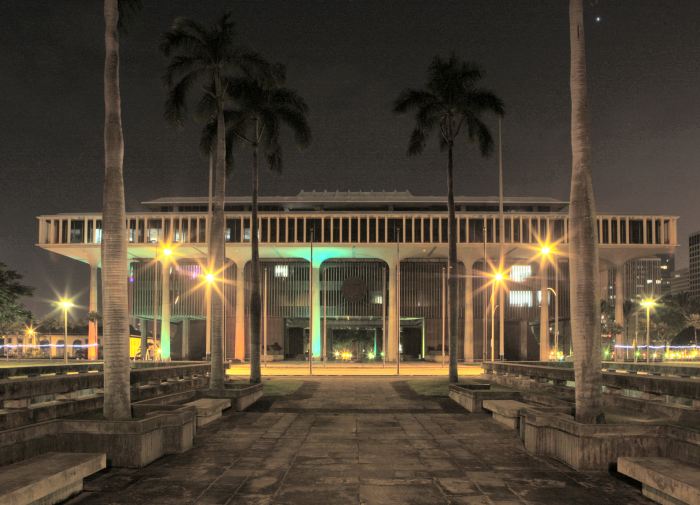 After our delightful dinner cruise and return to the hotel, we took a taxi to the
Hawaiian State Capital. Although not the most unusual of the 50 state capital
buildings, it became one of the more challenging to photograph. The building
was not well lit, so a long time exposure was necessary. It took us nearly 30
minutes to get an image without traffic (busses, cars, and trucks) streaking in
front of the building.


December 29, 2010

A special 'Ambassador' package tour for our island tour on Oahu got us a tour
bus for the entire day, with a feisty knowledgeable guide named Pua. She was
our driver, guide, and entertainer as she drove first to Pearl Harbor, the Dole
Plantation facilities, a shrimp eatery, and finally the Polynesian Cultural Center
in Laie on the north coast of the island.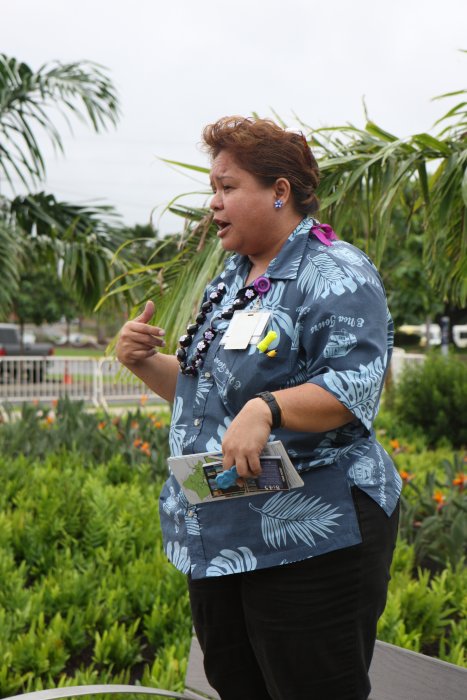 Our tour guide, Pua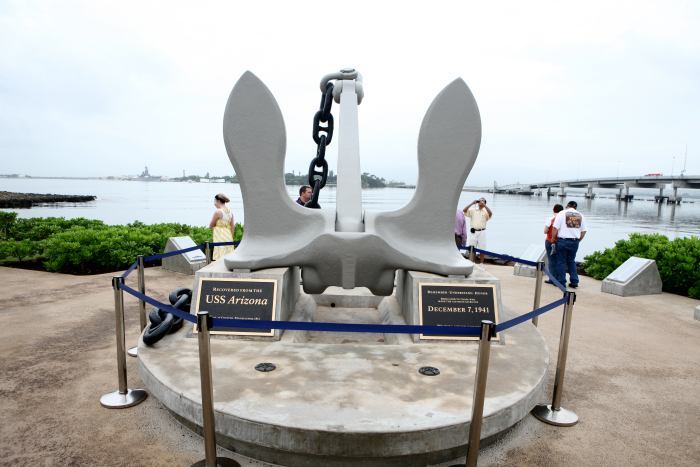 USS Arizona display memorial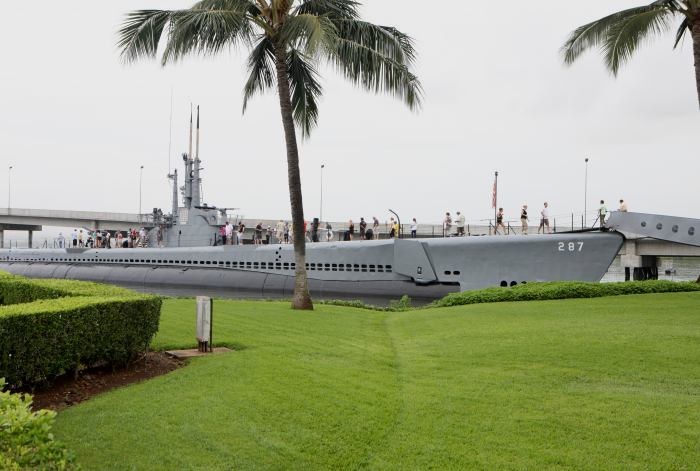 A submarine at Pearl Harbor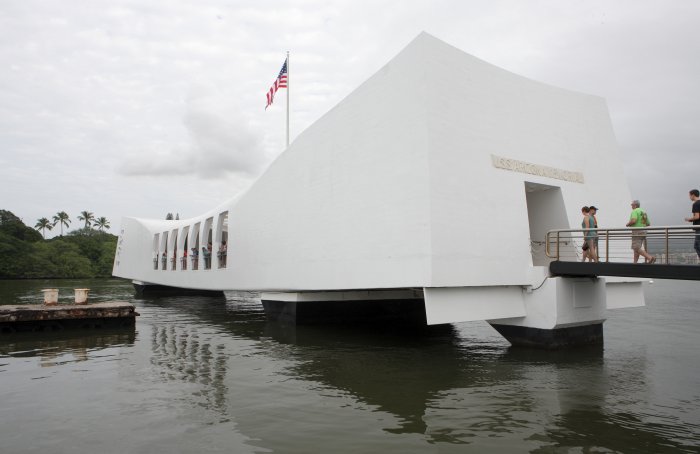 The USS Arizona Memorial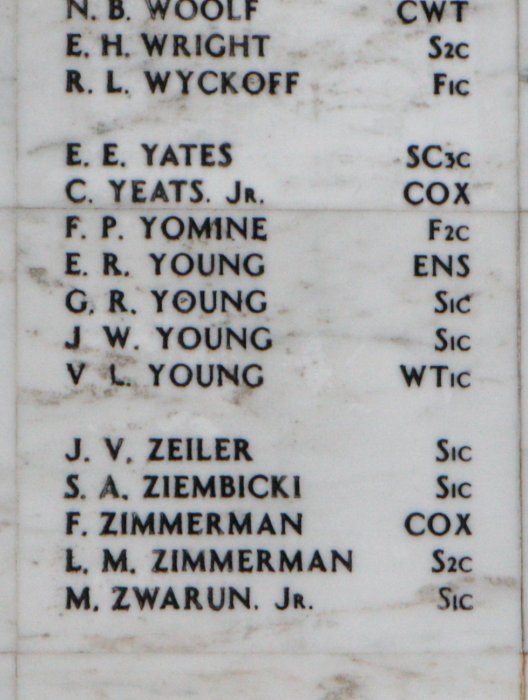 The names of those lost on the USS Arizona included a 'J. W. Young'
The oil slick still surfacing from the USS Arizona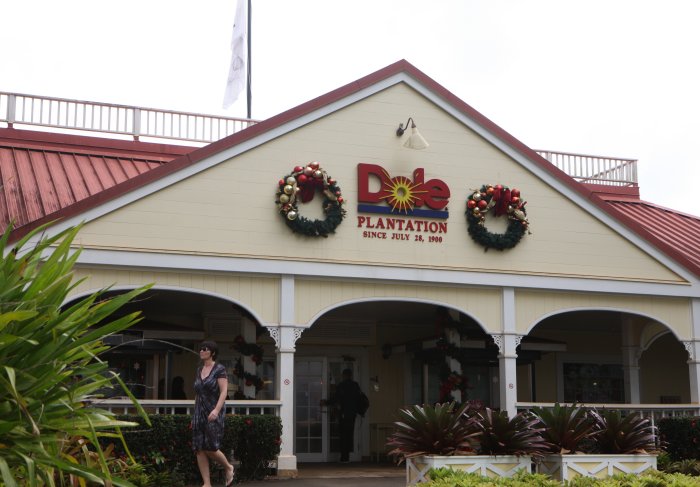 The Dole Plantation facility and store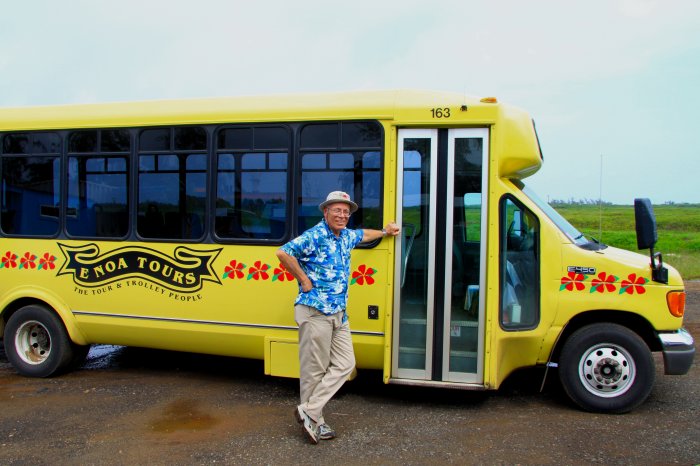 The tour bus, along with the author at the shrimp eatery



The following images were taken at the Polynesian Cultural Center in Laie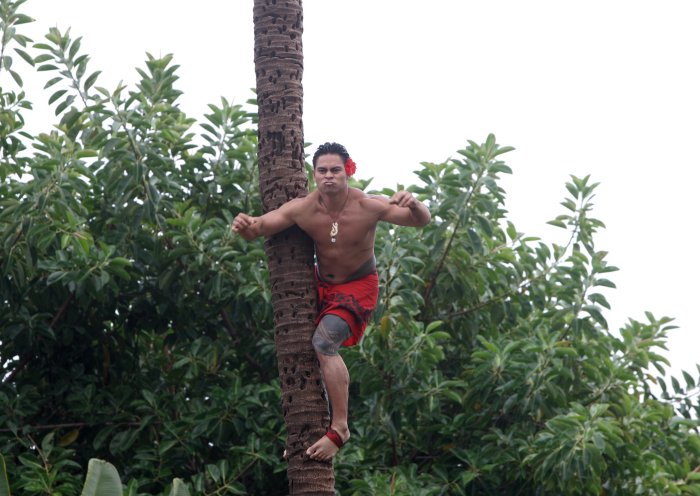 One of the Tongan players at their performance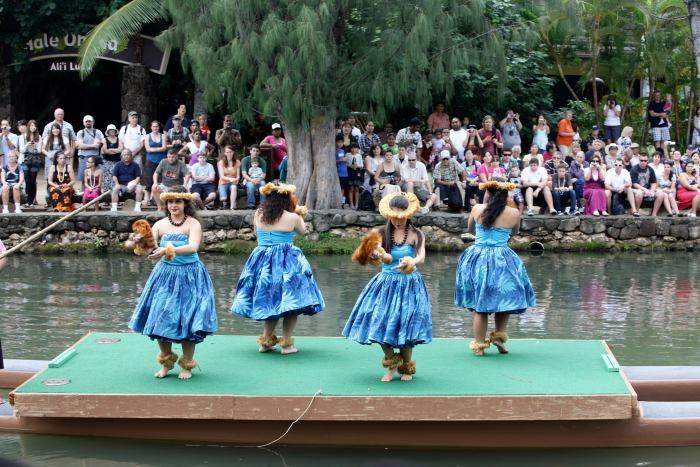 The parade of the various country performers on rafts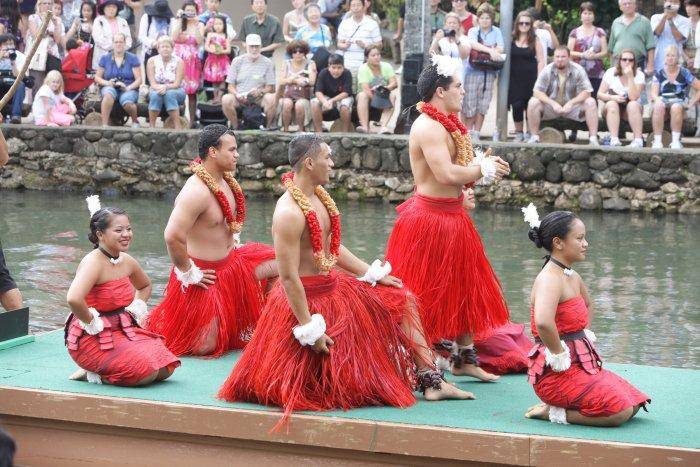 More performers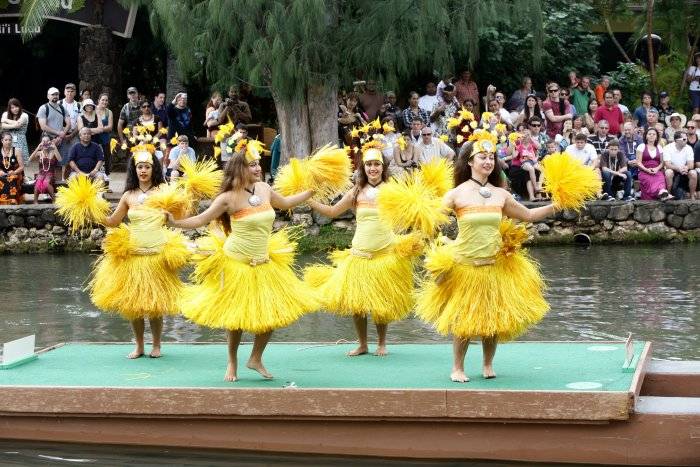 More performers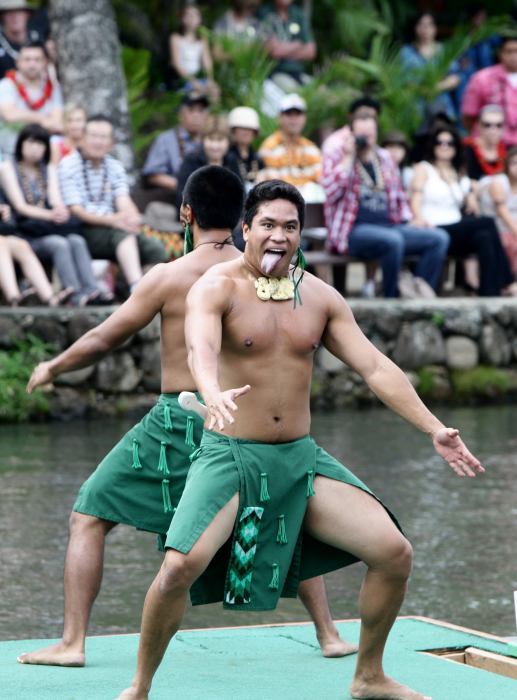 The dancers performing their acts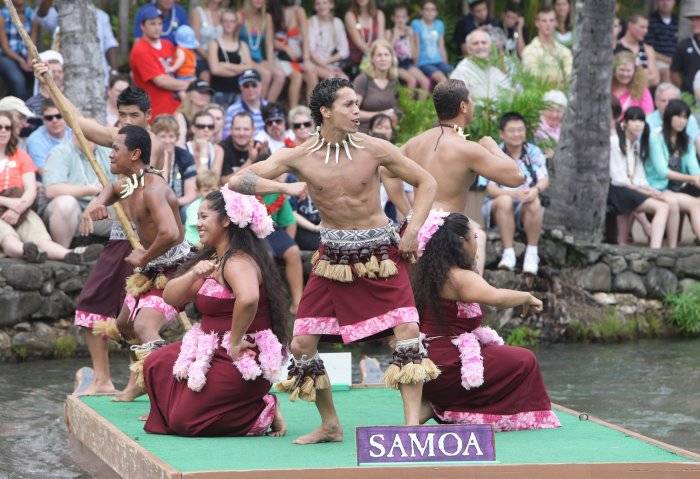 The performers from Samoa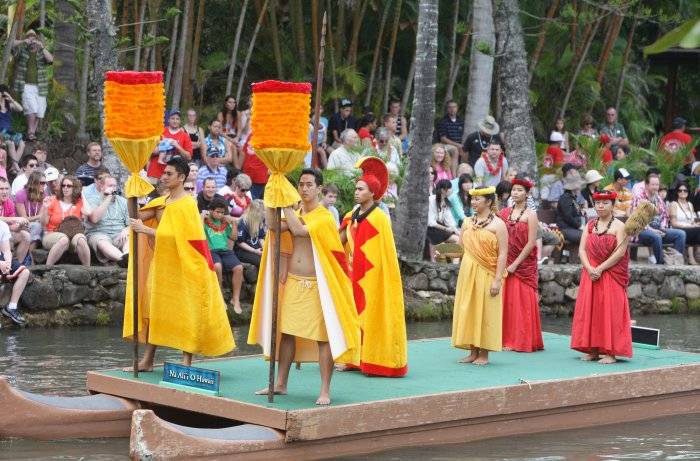 Those representing the islands of Hawaii
The hibiscus flowers were fantastic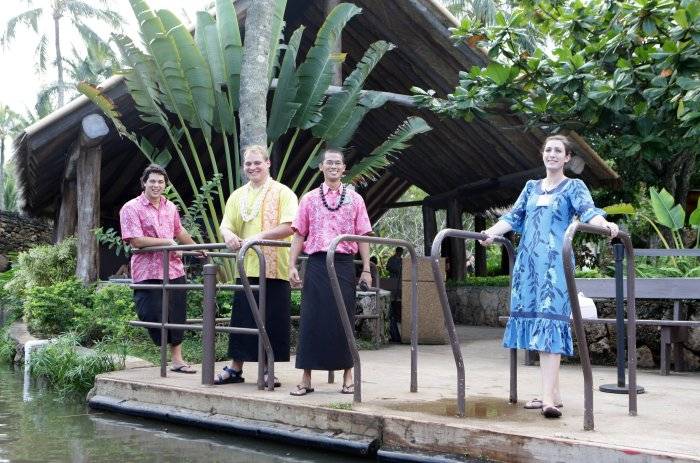 Our designated tour guide, Jethro (with the lae)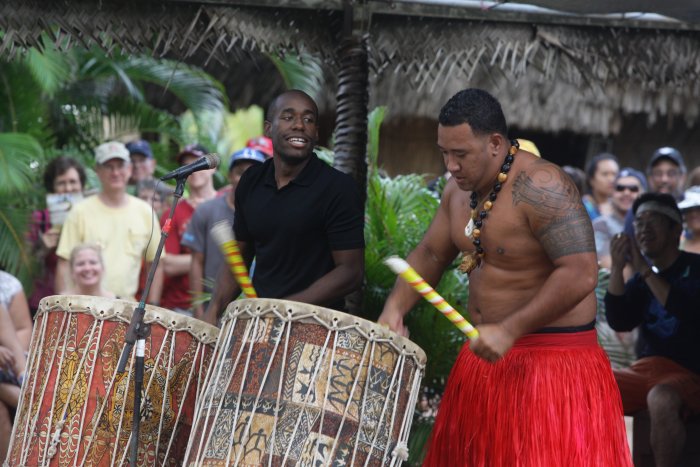 This island drummer invited a member of the audience to participate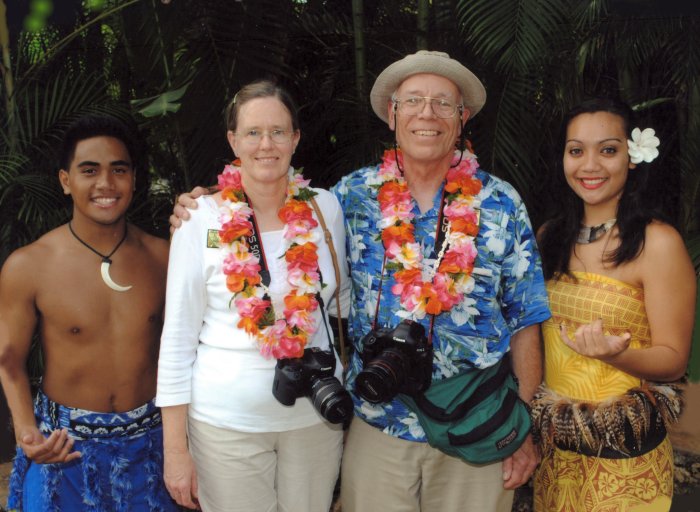 Karen and Jim at the Cultural Center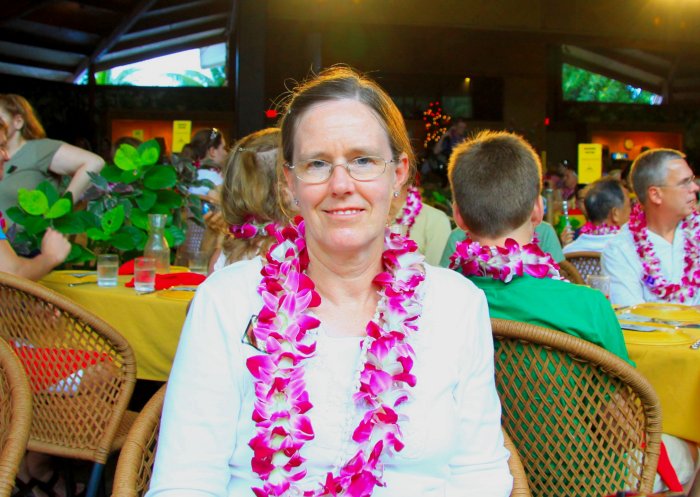 After the days activities, we had front row seats at the Luau (dinner buffet)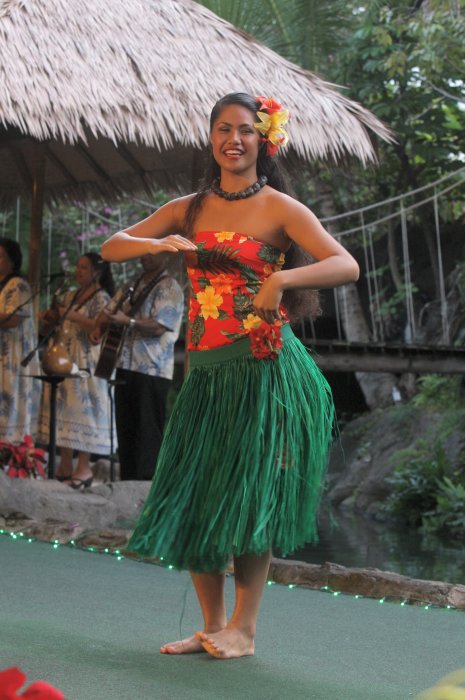 A hula dancer at the Luau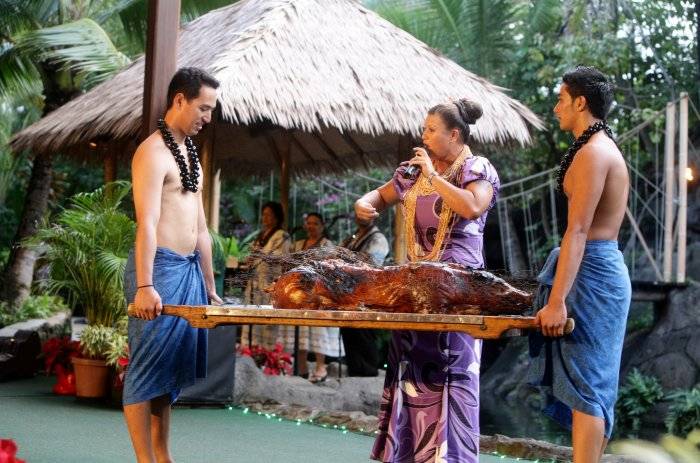 The roaster pig for the Luau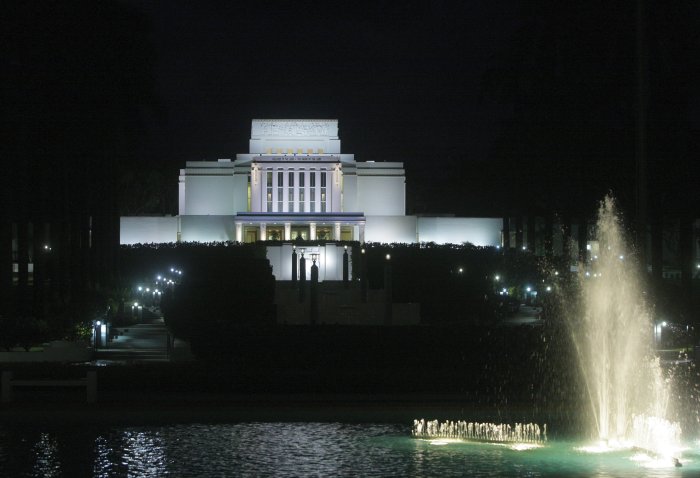 After the dinner, we toured the LDS Temple grounds in Laie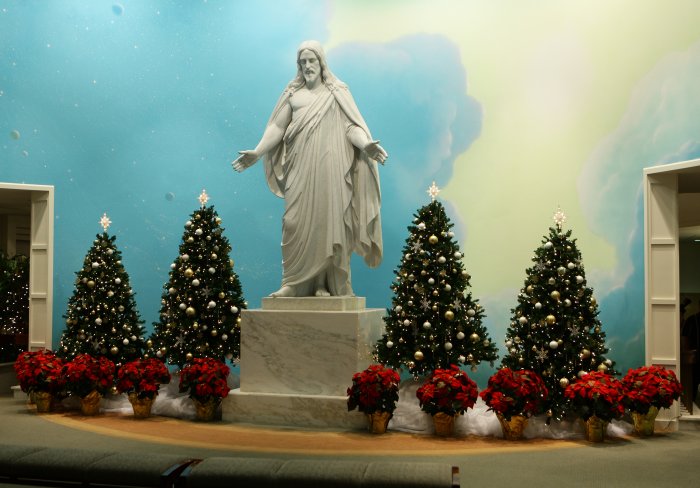 The Christus Statue, a replica of the original sculpture by the Danish sculptor,
Albert Bertel Thorvaldson, located in the Laie LDS Visitor Center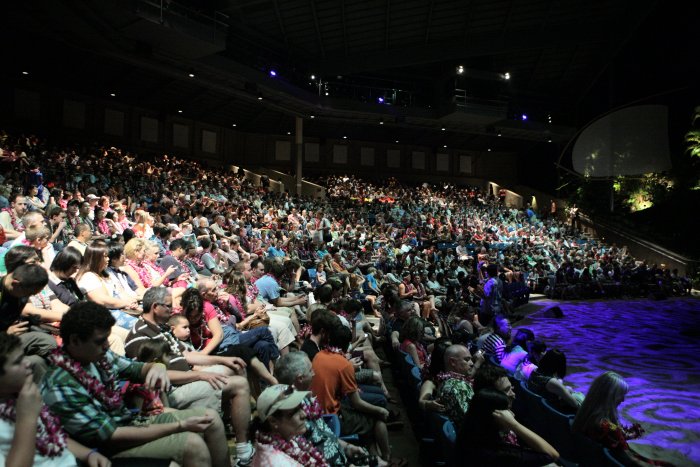 The evening audience at the performance of "HA:Breath of Life", done by many




students and others associated with the center and the BYU University in Laie



The following images were taken during an extremely well performed drama of
Polynesian island life (and death) as generations pass from one to the next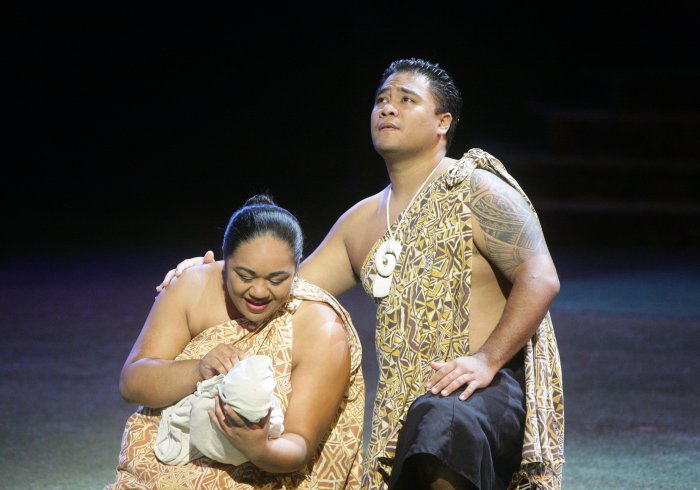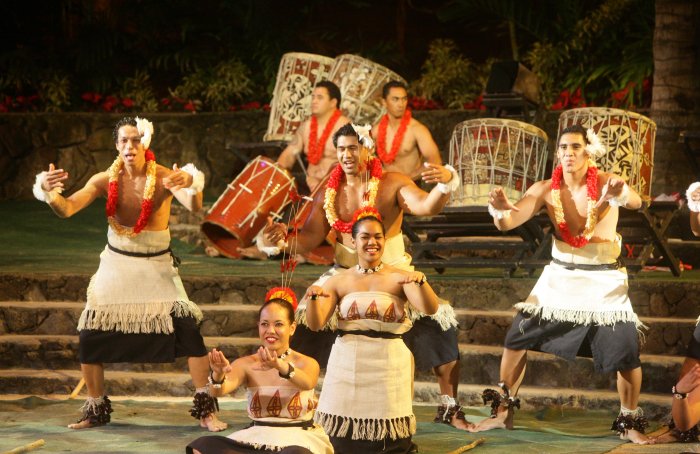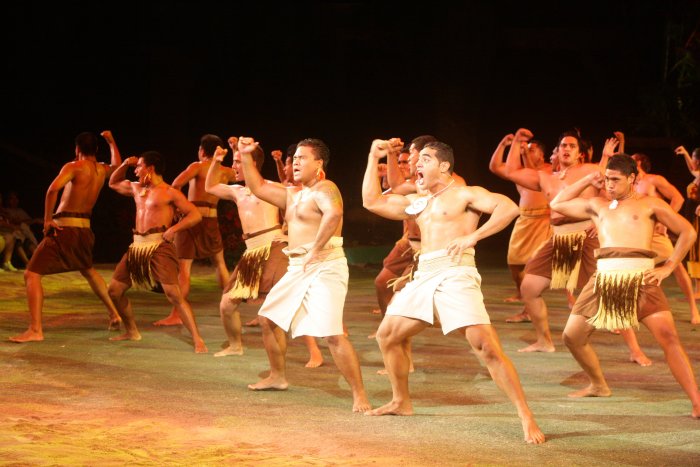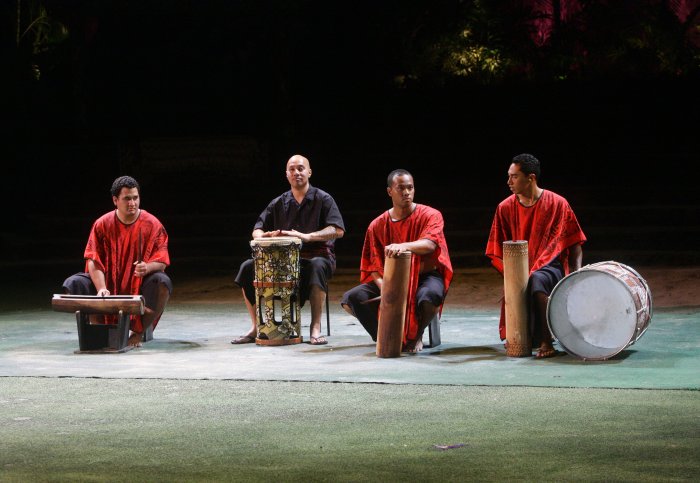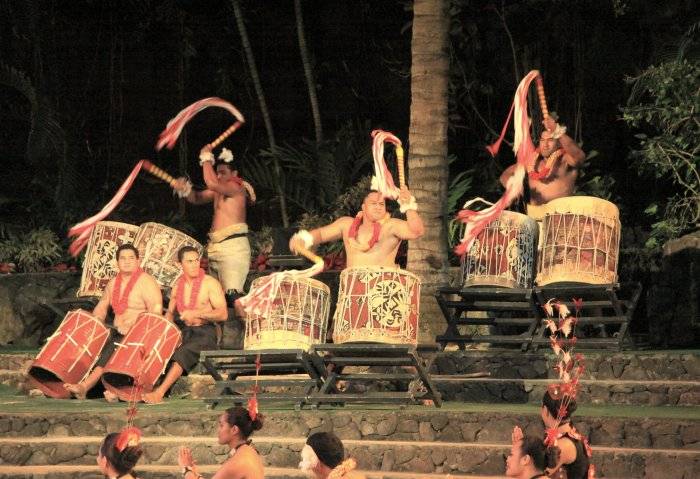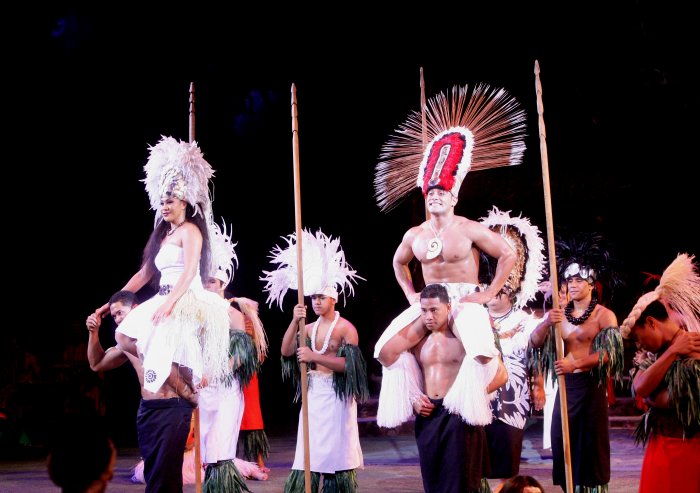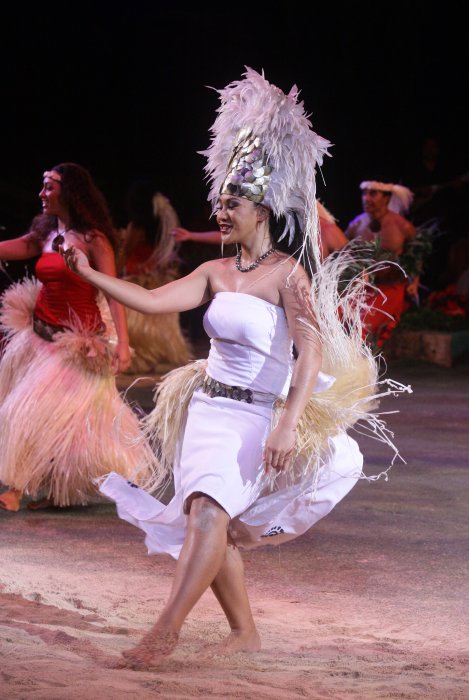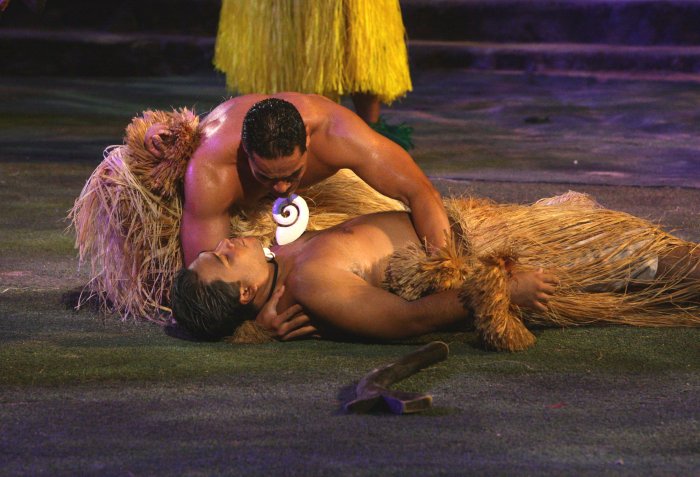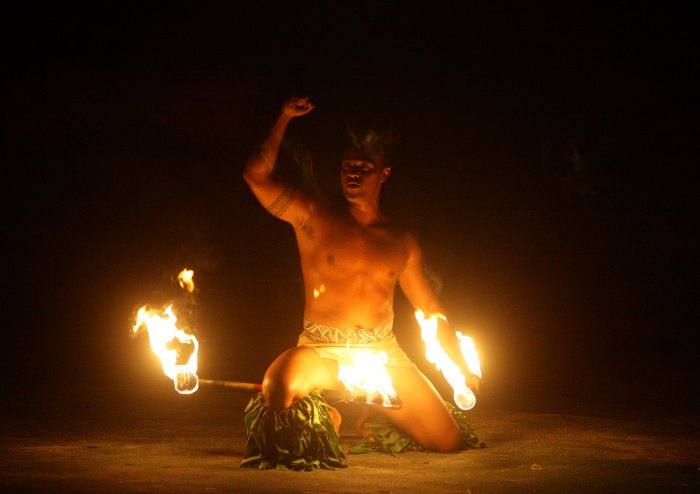 One of the 'fire dancers' performs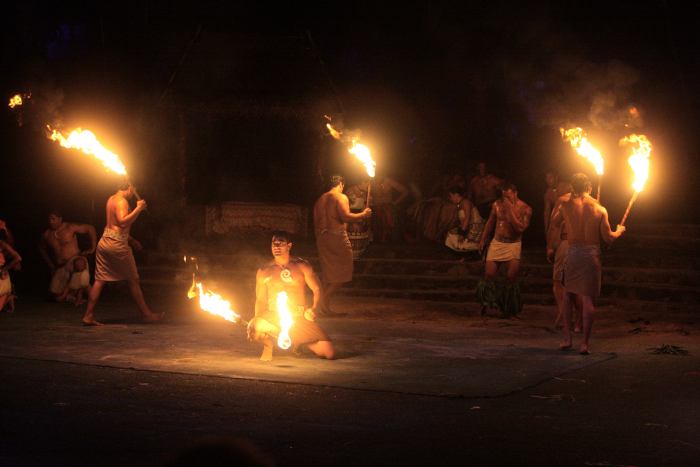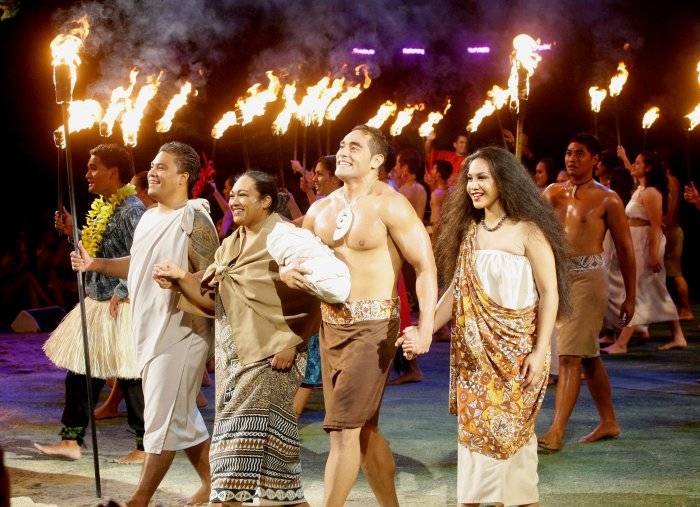 The entire group of performers on stage for a well-deserved round of applause




December 30, 2010