Welcome to
Young's Photo Gallery


James W. Young, Professional Photographer


State Capitol Buildings

The thought of photographing all 50 US state capitol buildings occurred to me
during my first 'road' trip across the country in late 1989. I had been asked
to be
one of the main speakers at the "Hamfest Minnesota & Computer Expo",
and for
this particular trip I had installed a new amateur radio and antenna in
my
1979 Subaru, to stay in touch with my wife in California, as well as talk to

and visit 'ham' friends along the 5600 miles I traveled. I specifically used
my
amateur radio setup at night, so on my return from Minneapolis, I first went
to
Pierre, South Dakota at night. Pierre is a small town, and I saw the state
capitol building as I passed through town, so I stopped and took some nighttime
pictures for fun. Before arriving back in California, my trip itinerary had me
passing through Cheyenne, Wyoming and Denver, Colorado, so I took pictures
of these two additional capitol buildings, again at night. It was this trip that
had me hooked on the idea of photographing all 50, and all at night!
For the next 21 years I managed to photograph all 50 buildings, with only one

difficult state...Nebraska! As you scroll through the images below, the date of
each photograph, as well as specific notes of any
relative circumstances are noted
for some of each capitol building. I drove to 49 state capitals in my personal
car, mostly planned well in advance, and also usually included multiple capitals
visited during each trip, especially those that were furthest from home. I had
to fly to Hawaii to get Honolulu, therefore I was unable to say I drove to all 50.

Images taken prior to January, 2002, were done with film, whereas those after
that date were with digital cameras.


ALABAMA - Montgomery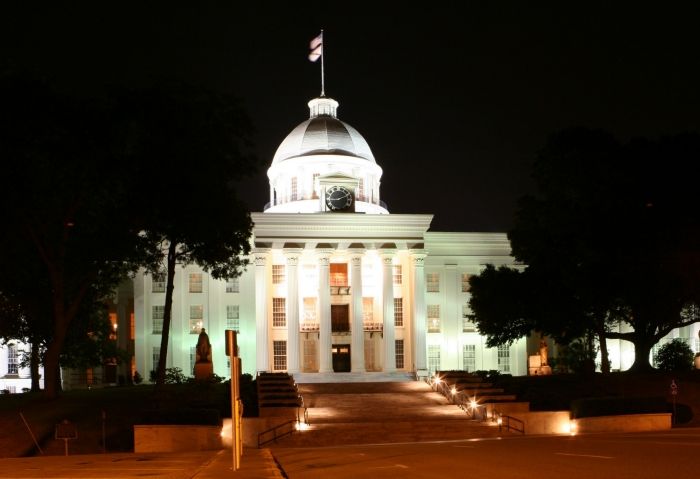 July 19, 2006

ALASKA - Juneau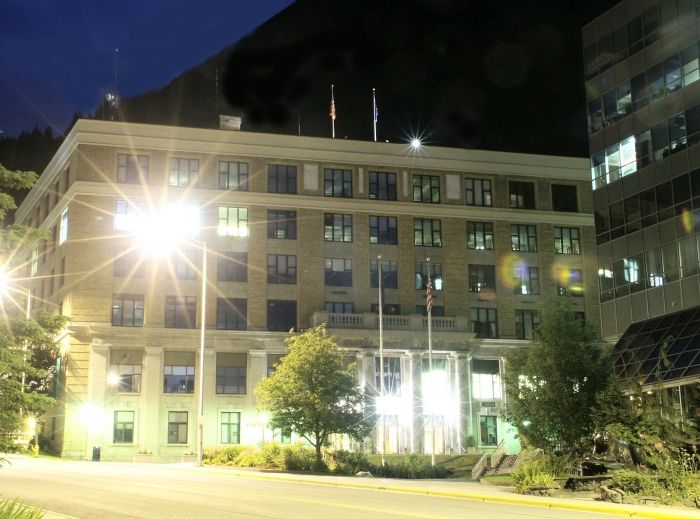 July 22, 2004

ARIZONA - Phoenix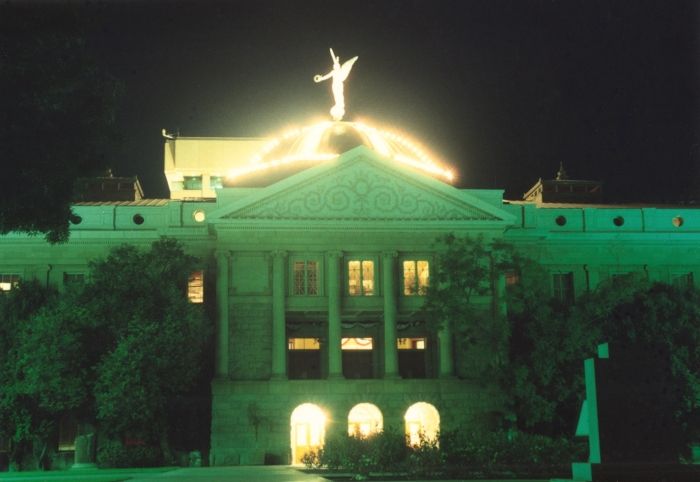 September 8, 1991

ARKANSAS - Little Rock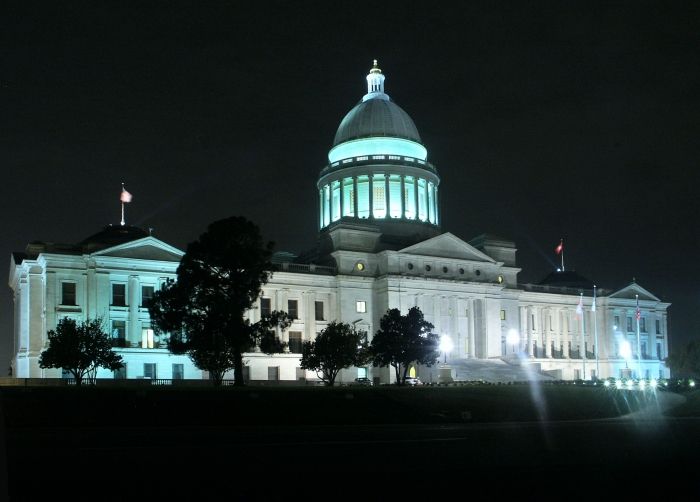 November 20, 2004

CALIFORNIA - Sacramento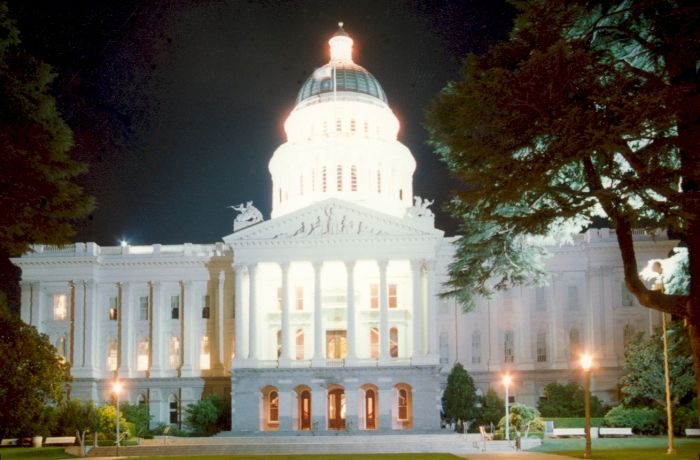 July 29, 1993

COLORADO - Denver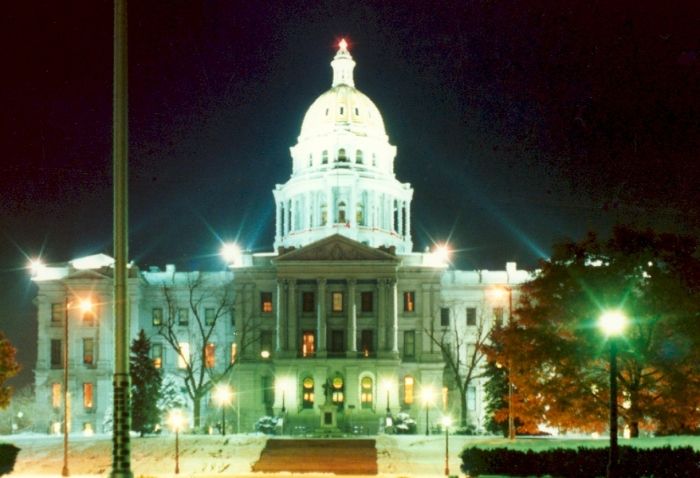 November 1, 1989

CONNECTICUT - Hartford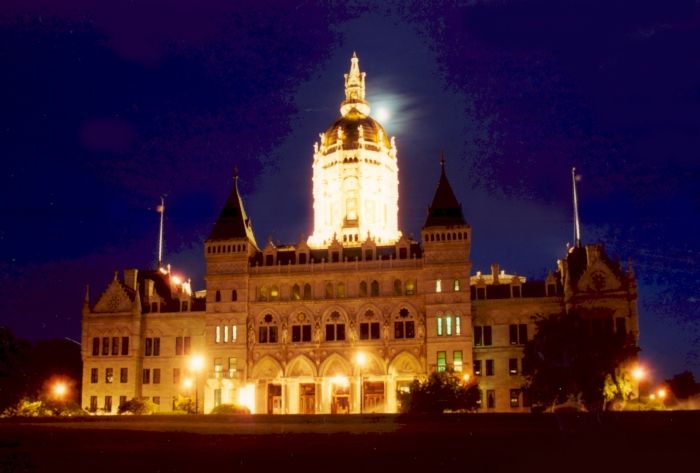 July 28, 2001

DELAWARE - Dover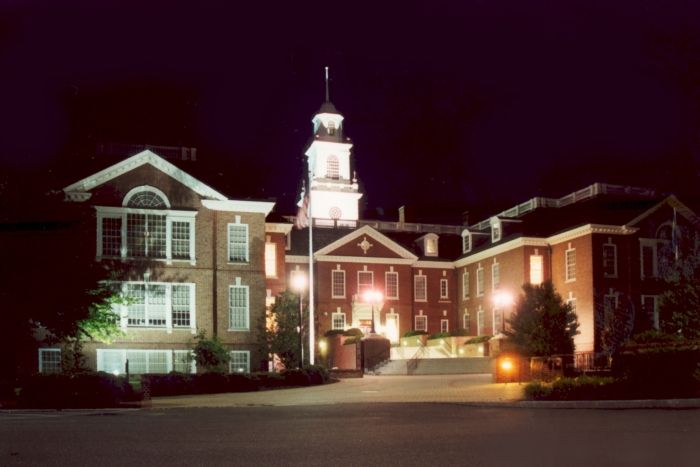 July 27, 2001


Arriving at 4 AM, I was escorted by a Dover capital police officer to this spot
to take my photograph. They had been alerted to my impending arrival by a
local 'ham' friend who also met me.


FLORIDA - Tallahassee


<>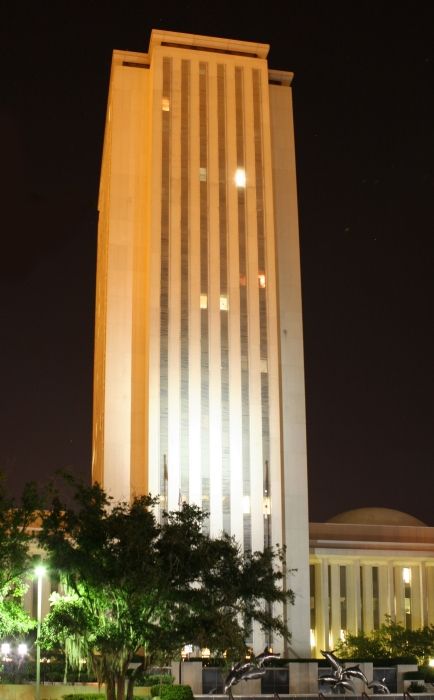 July 20, 2006

GEORGIA - Atlanta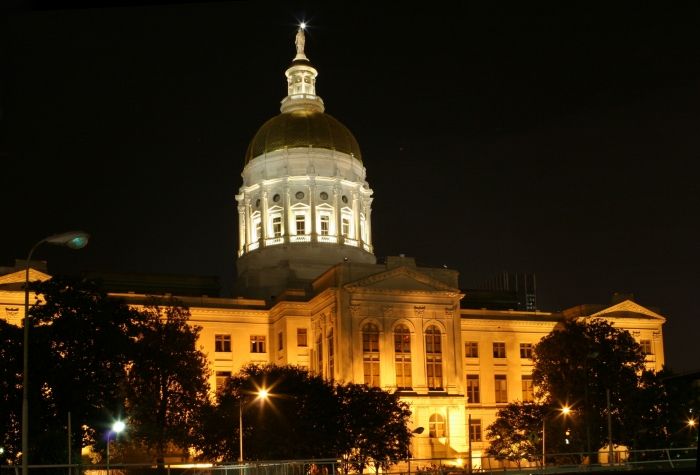 July 23, 2006

HAWAII - Honolulu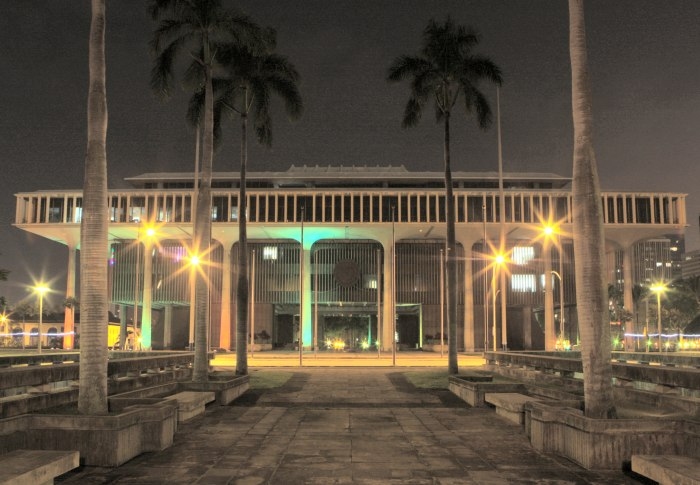 December 28, 2010

IDAHO - Boise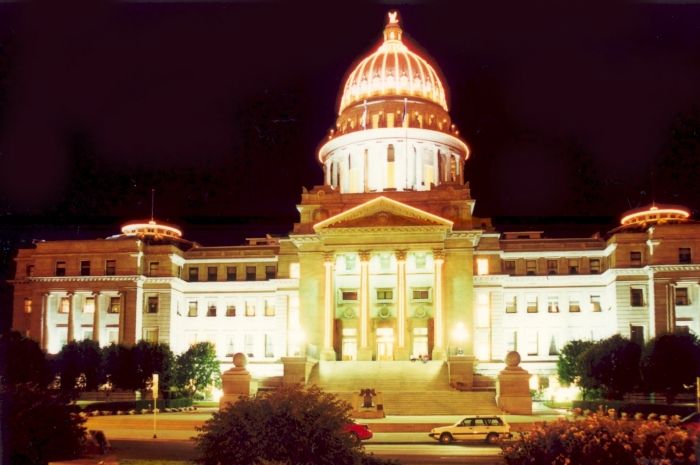 July 14, 2000

ILLINOIS - Springfield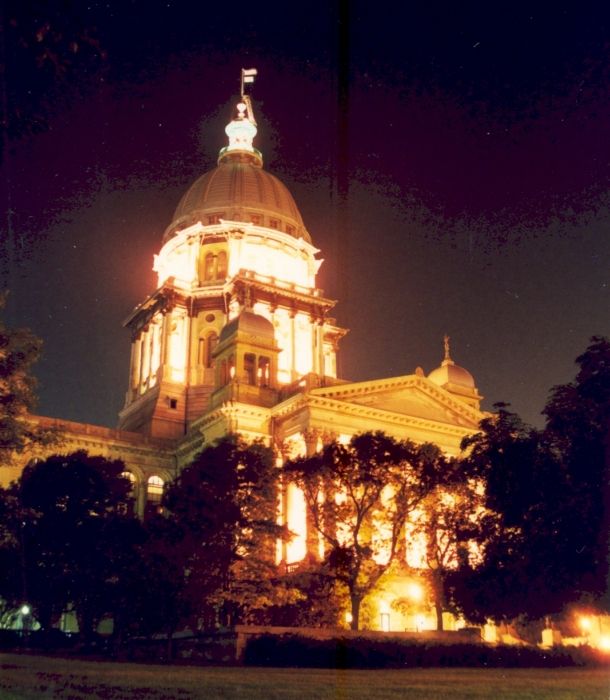 July 09, 2000

INDIANA - Indianapolis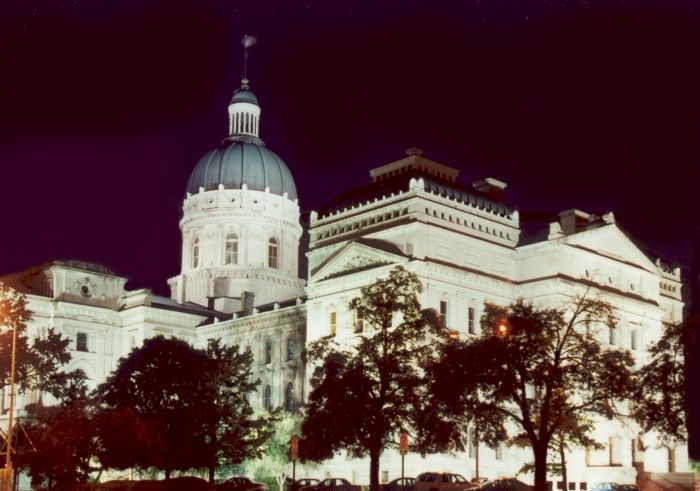 July 22, 2000

IOWA - Des Moines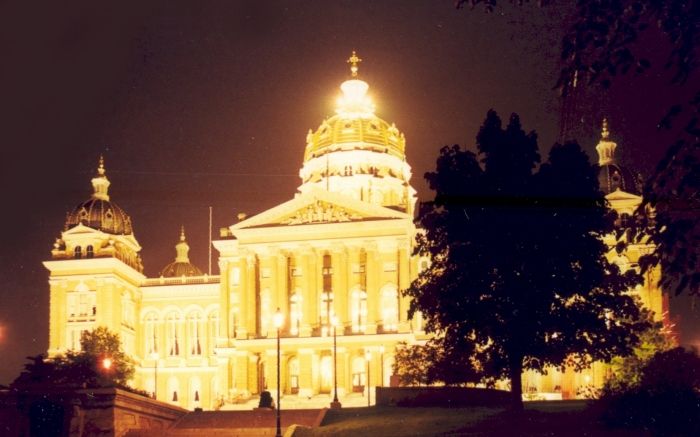 July 11, 2000

KANSAS - Topeka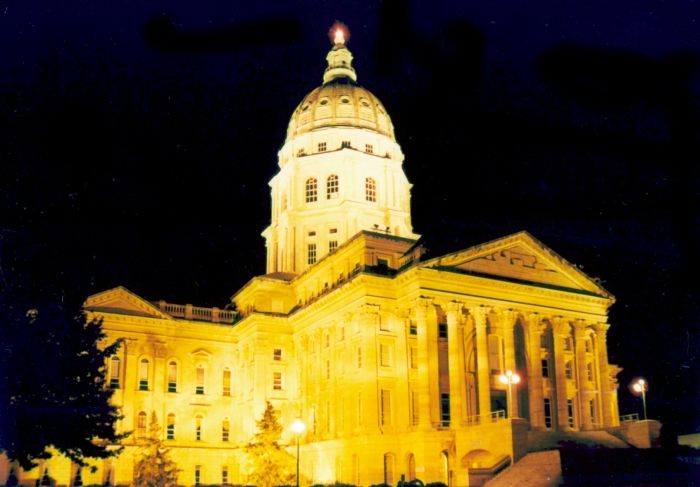 July 12, 2000

KENTUCKY - Frankfort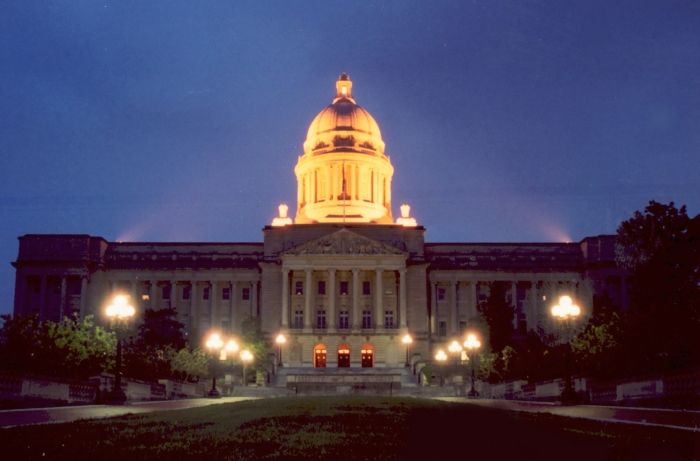 July 23, 2001

LOUISIANA - Baton Rouge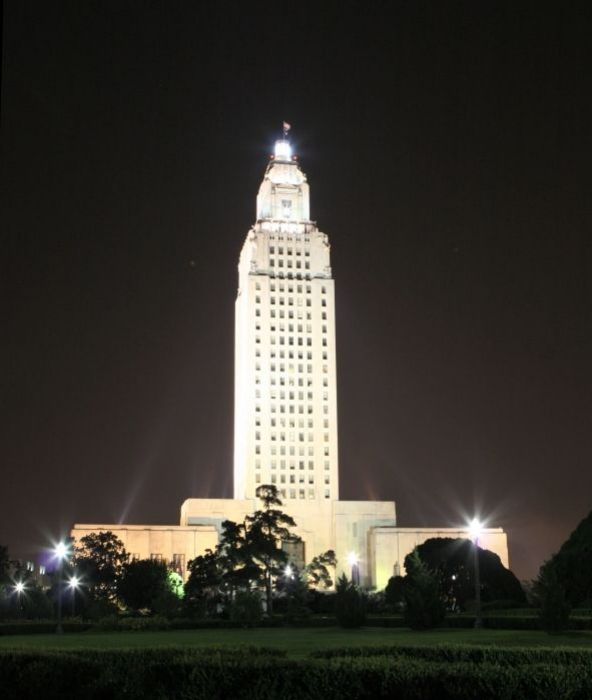 July 17, 2006

MAINE - Augusta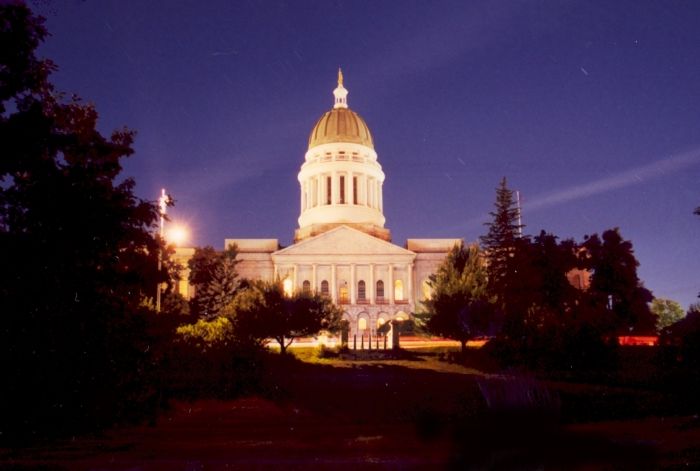 July 30, 2001


<>The lights were not on the building when we arrived, so the above exposure is
a combination of multiple 'strobe' flashes I made manually around the front of
the building, and a long time exposure from across the street in a park.


MARYLAND - Annapolis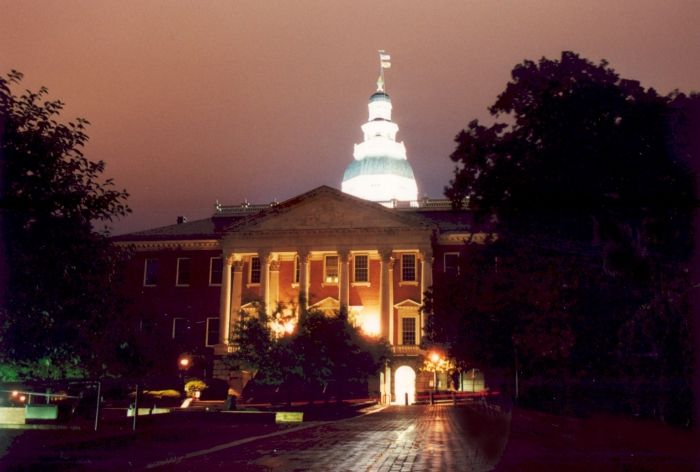 July 26, 2001

MASSACHUSETTS - Boston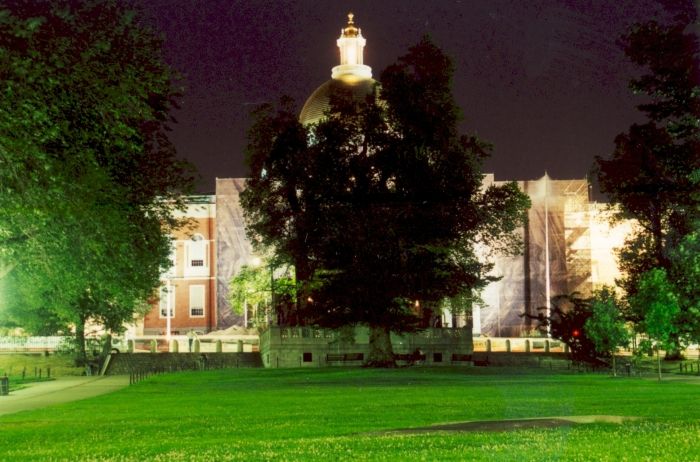 July 29, 2001

The narrow street directly in front of the building didn't afford much of a view
to photograph, so this image was taken from a park far enough away to show the
dome and general structure. Interestingly enough, the front was undergoing some
sort of renovation.

MICHIGAN - Lansing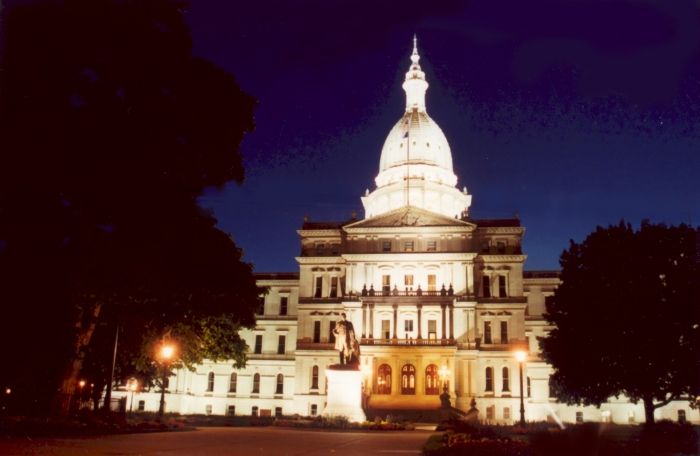 August 4, 2001

MINNESOTA - St. Paul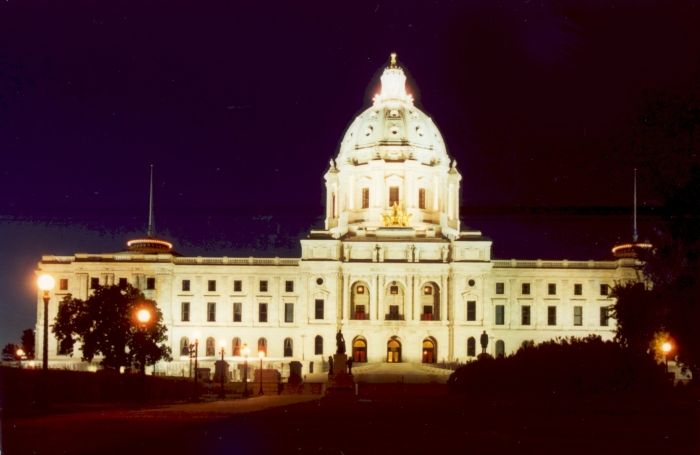 August 6, 2001

MISSISSIPPI - Jackson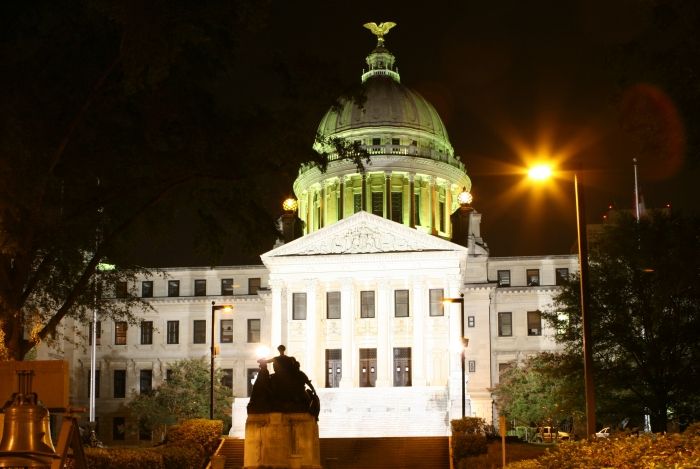 July 18, 2006

MISSOURI - Jefferson City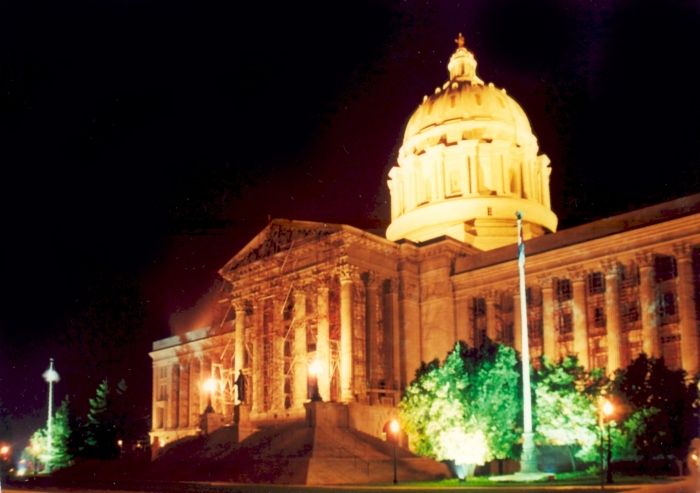 July 08, 2000

MONTANA - Helena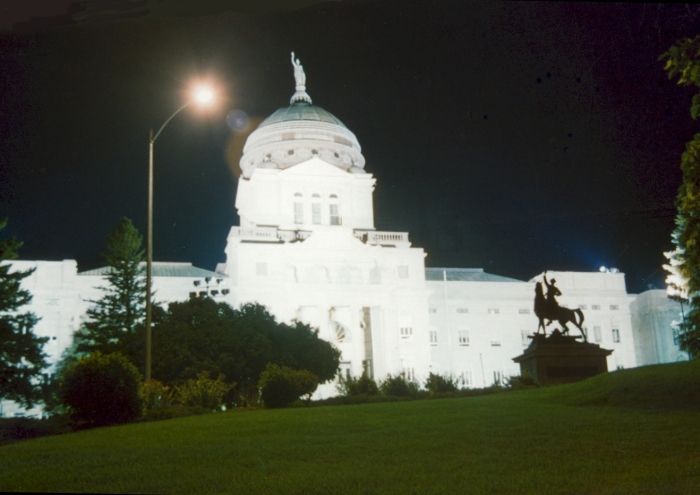 August 15, 1993

My first attempt here in Helena, two years earlier, was unsuccessful because as
I got my camera and tripod set up, the capitol lights were turned off (10 PM).

NEBRASKA - Lincoln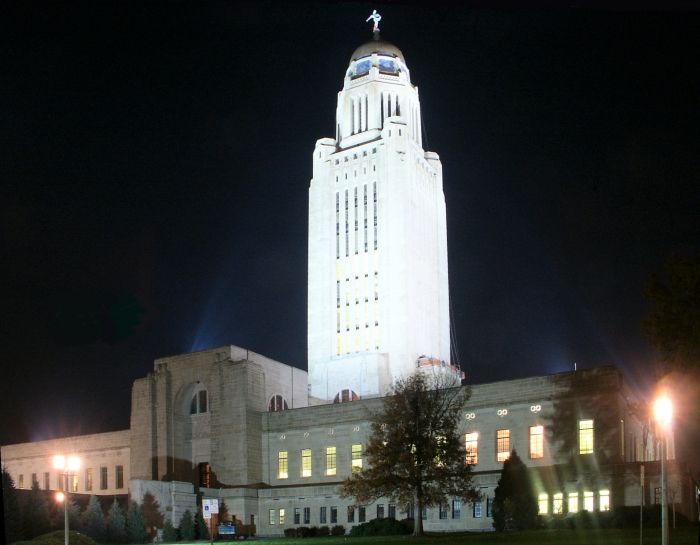 November 15, 2004

Lincoln proved to be my most difficult capitol building to photograph! My first
attempt in 1989 was poor photography since the lights were not on the building.
The next three attempts were met with, 1) a driving rainstorm, 2) the entire
front of the building was behind scaffolding, and 3) dangerously close lightning
from a nighttime thunderstorm. The image above was my 5th attempt!

NEVADA - Carson City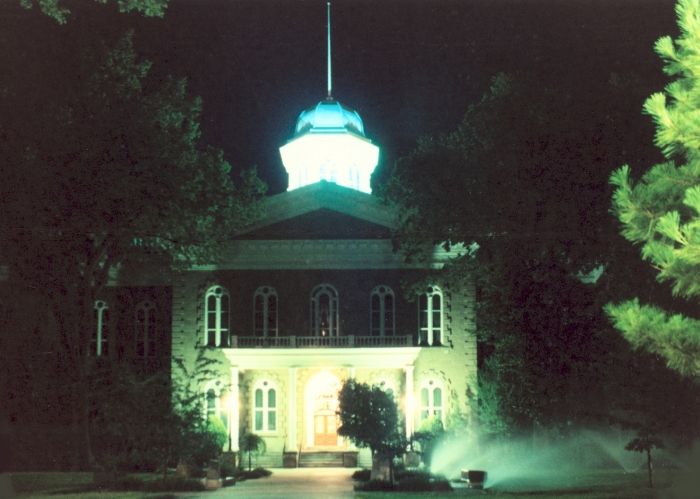 July 20, 1990

NEW HAMPSHIRE - Concord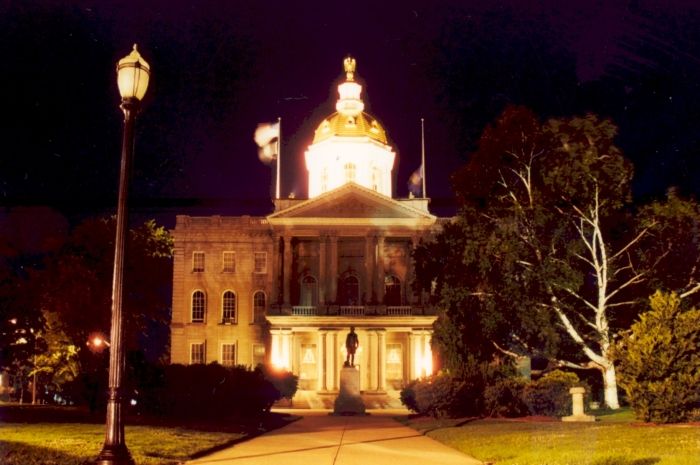 July 31, 2001

NEW JERSEY - Trenton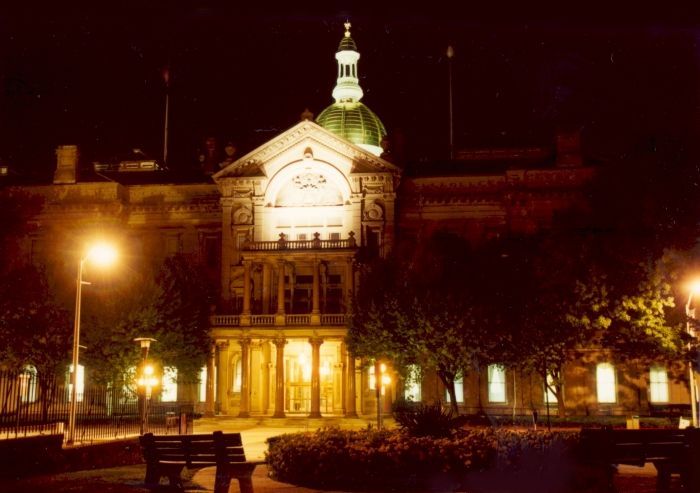 July 28, 2001

NEW MEXICO - Santa Fe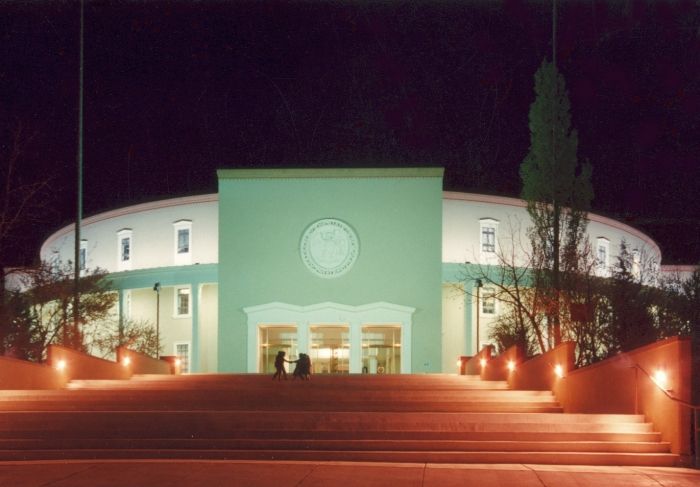 May 07, 1994

NEW YORK - Albany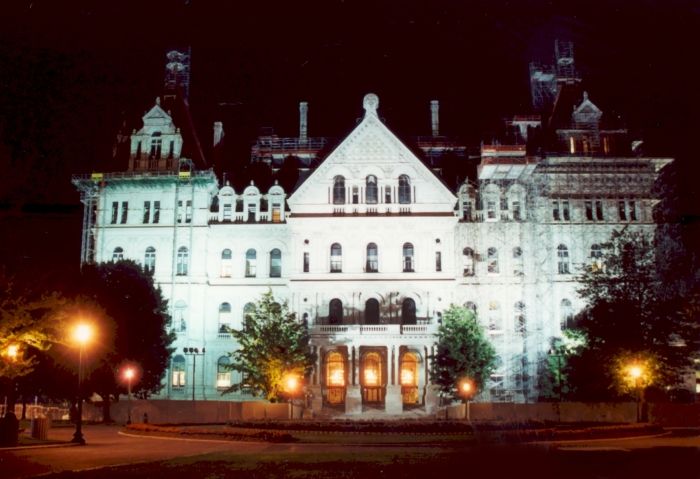 August 01, 2001

NORTH CAROLINA - Raleigh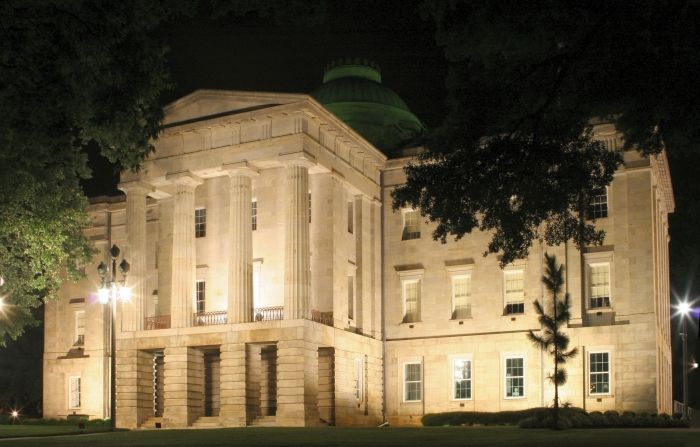 July 25, 2006

NORTH DAKOTA - Bismarck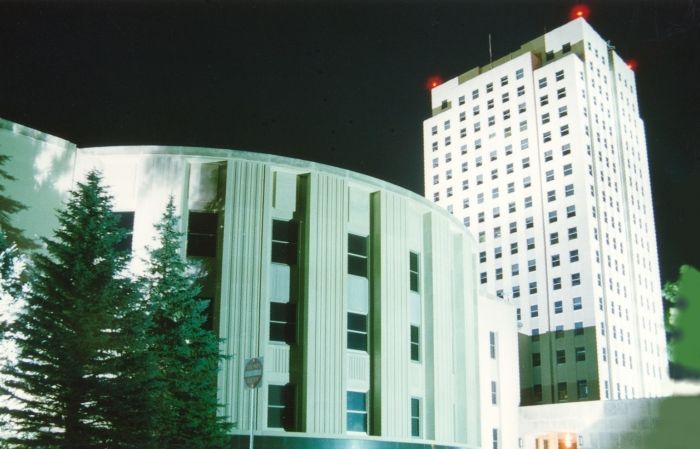 August 17, 1993

OHIO - Columbus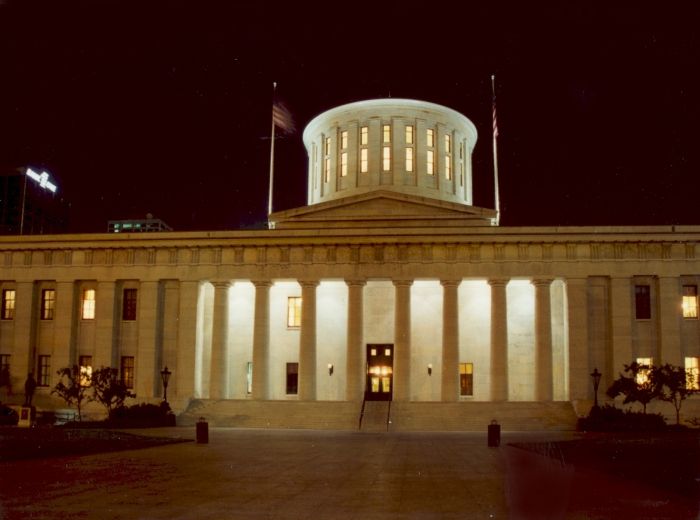 August 3, 2001

OKLAHOMA - Oklahoma City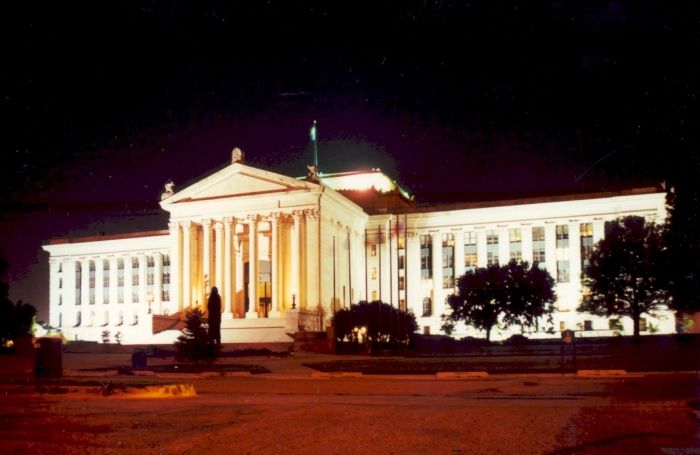 July 07, 2000

OREGON - Salem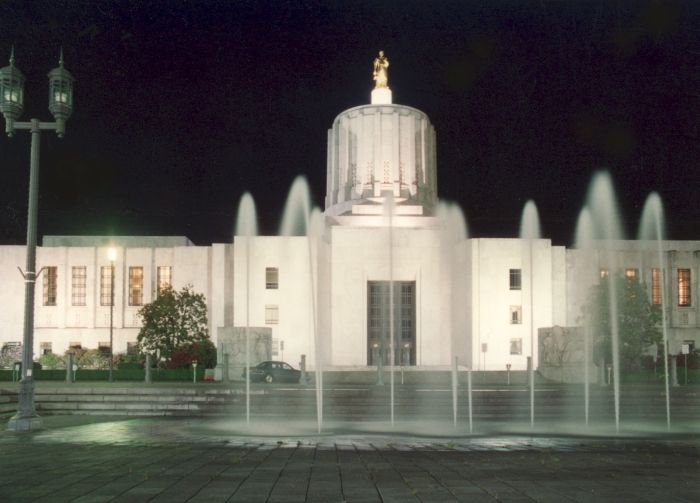 August 06, 1993

PENNSYLVANIA - Harrisburg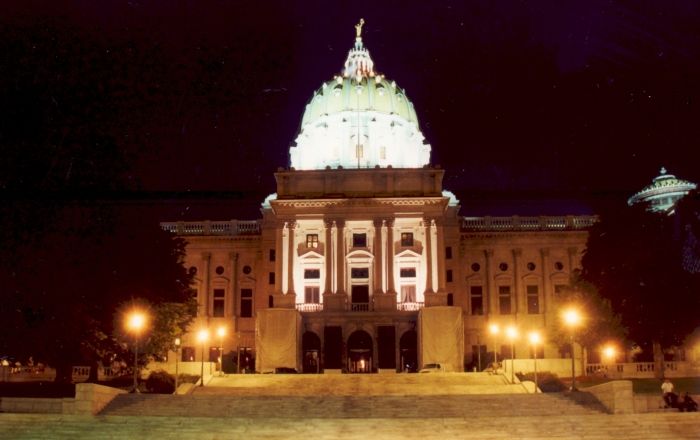 August 02, 2001

RHODE ISLAND - Providence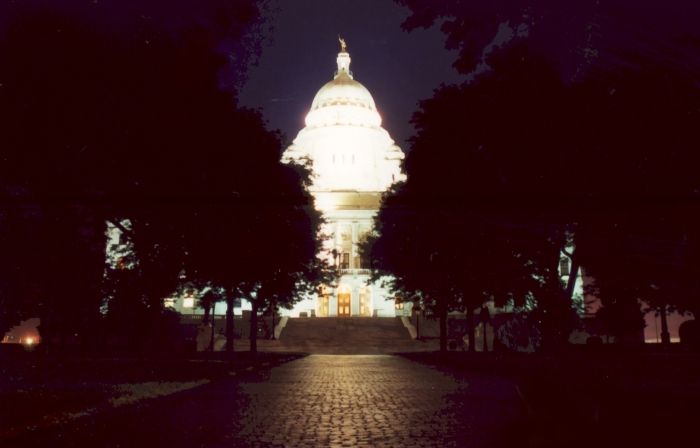 July 29, 2001

SOUTH CAROLINA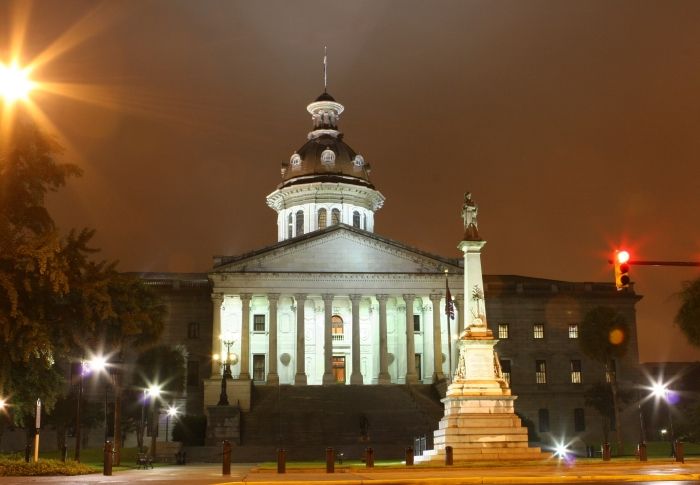 July 24, 2006

SOUTH DAKOTA - Pierre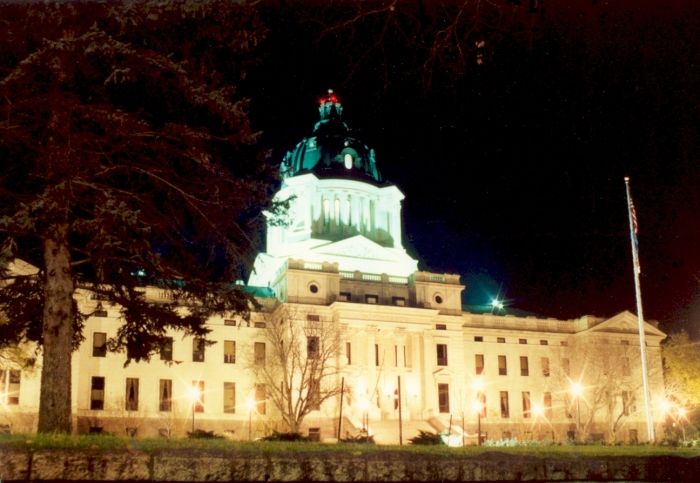 October 30, 1989

This was my first nighttime image of a US state capitol building.

TENNESSEE - Nashville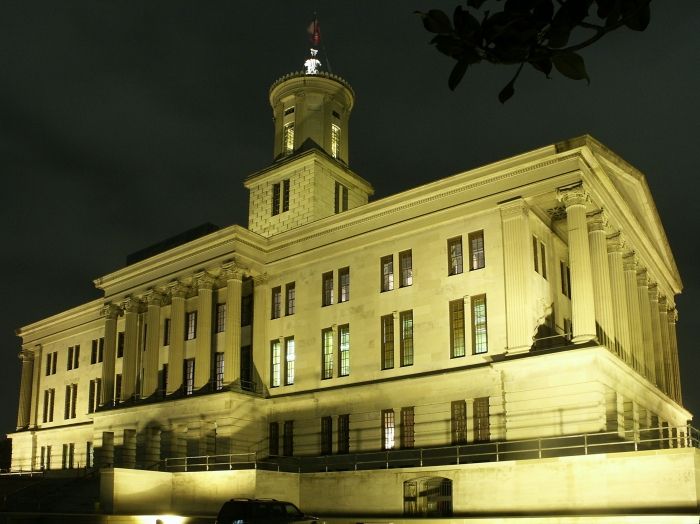 November 19, 2004

TEXAS - Austin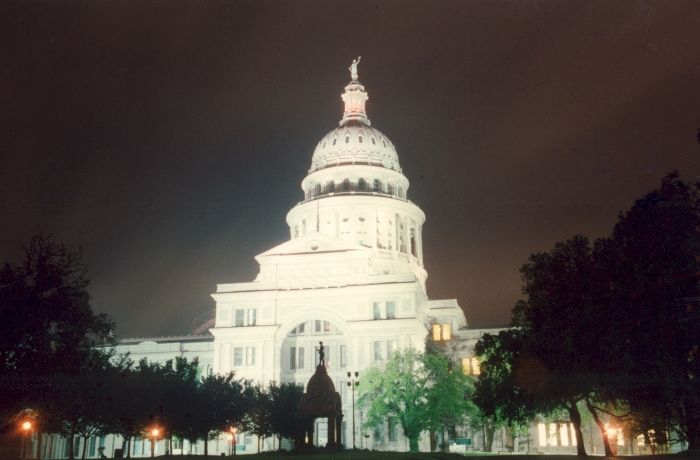 May 11, 1994

UTAH - Salt Lake City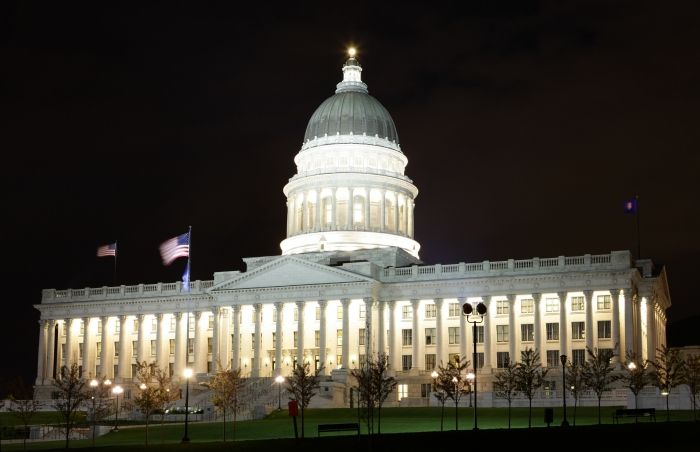 April 24, 2010

It wasn't until this year (2010) that I realized I had never taken a picture of
Utah's capitol building. I have been to Salt Lake City on many occasions since
1974, but as I prepared this 'Capitol Building' page, I found no photograph of
of this beautiful building.

VERMONT - Montpelier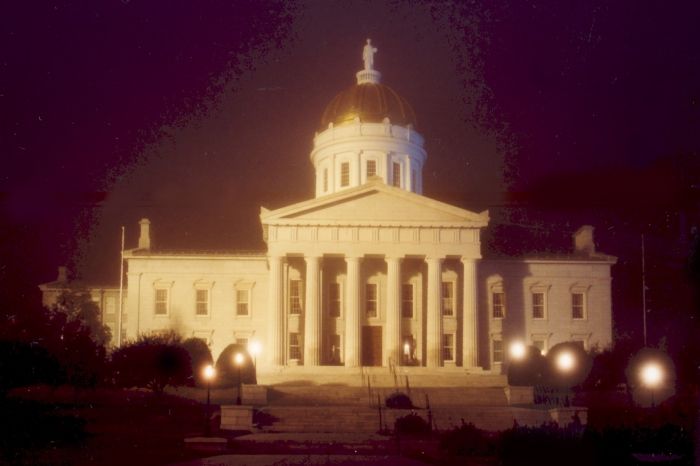 August 1, 2001

The only picture taken (and used) under difficult circumstances, as there was a
very thick fog in Montpelier when I arrived. This image was heavily processed!

VIRGINIA - Richmond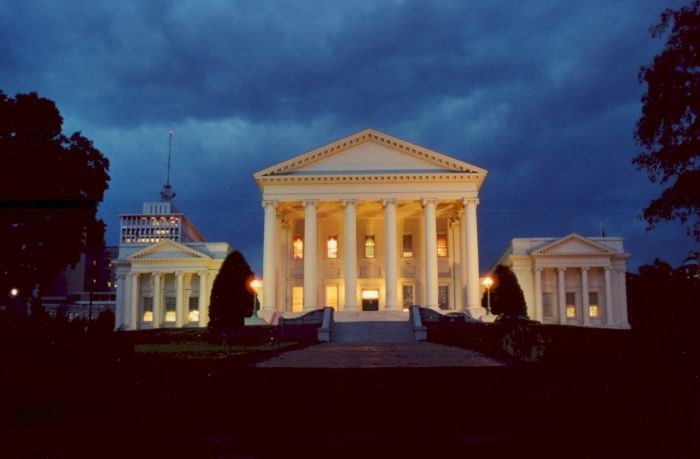 July 25, 2001

WASHINGTON - Olympia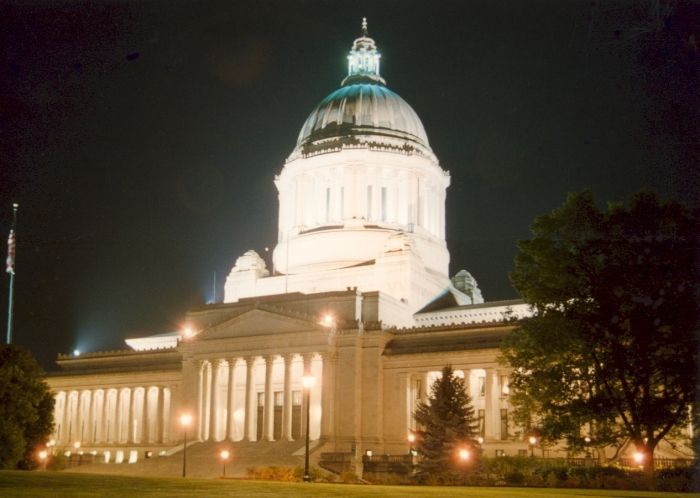 August 12, 1993

I was here on the capital grounds talking on my amateur radio after taking the
above image, when sirens and about a dozen 'capital' police squad cars swarmed
the area nearby, as well as checking me out. Seems there had been some sort
of break-in attempt. I was cleared, and not even asked to leave.

WASHINGTON D. C. - United States of America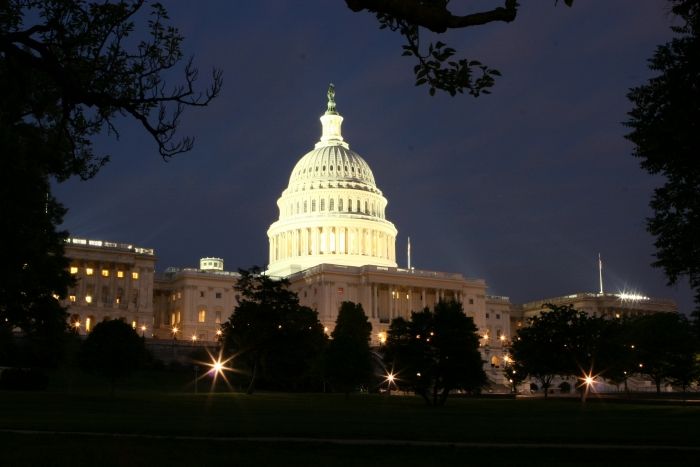 April 30, 2008

WEST VIRGINIA - Charleston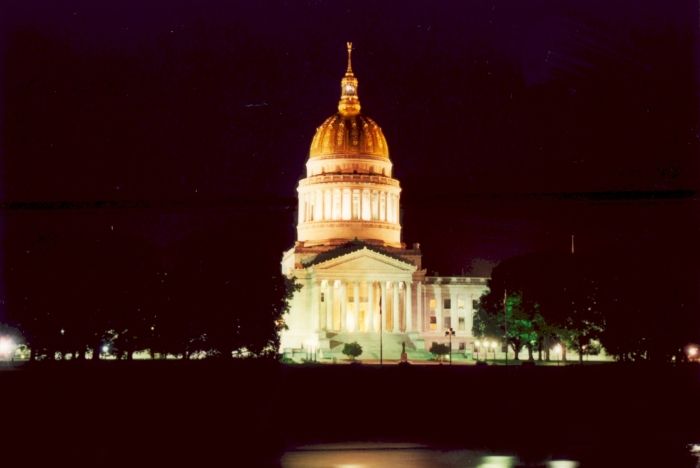 July 24, 2001

WISCONSIN - Madison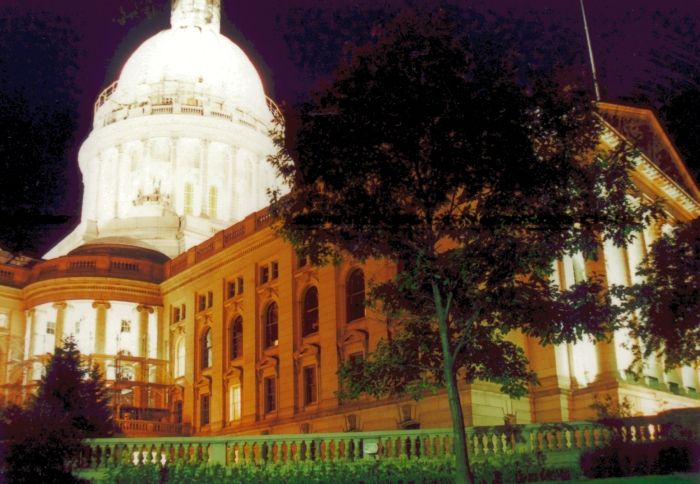 July 10, 2000

WYOMING - Cheyenne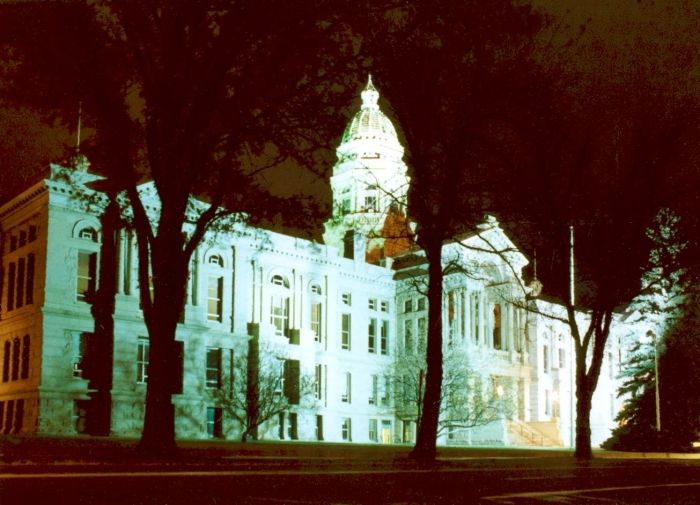 October 31, 1989