Welcome to
Young's Photo Gallery


James W. Young, Professional Photographer


People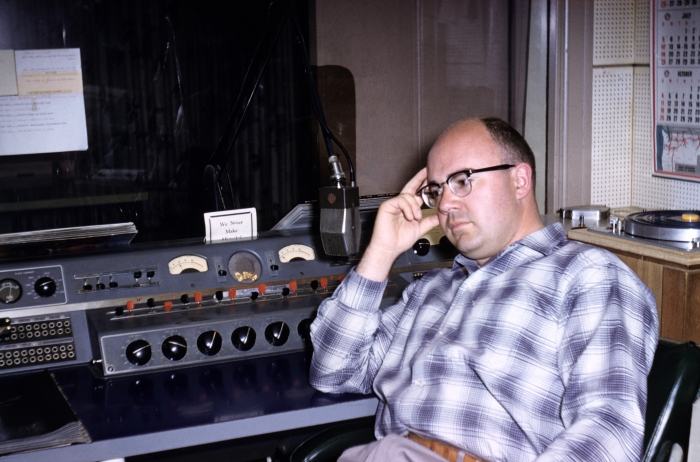 Robert N. Sealy at radio station KAST, Astoria, Oregon, August, 1959
(asteroid Bobhazel, 147397, is named for himself and his wife, Hazel).
Bob died in 2002.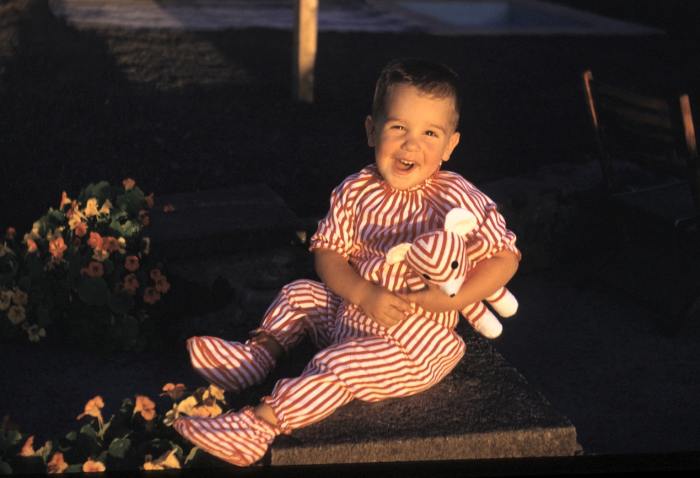 Dan Sealy (Robert Sealy's son) taken in August, 1959 in Seaside, Oregon. Later
on this page, you will see Dan in 1992.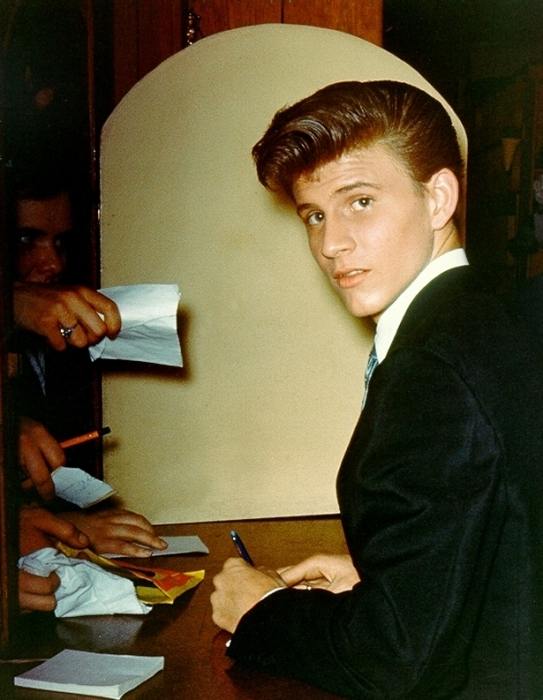 Bobby Rydell at the 'Spanish Castle' in south Seattle, Washington, 1960
Radio Station KJR's, Pat O'Day asked me to photograph his concert.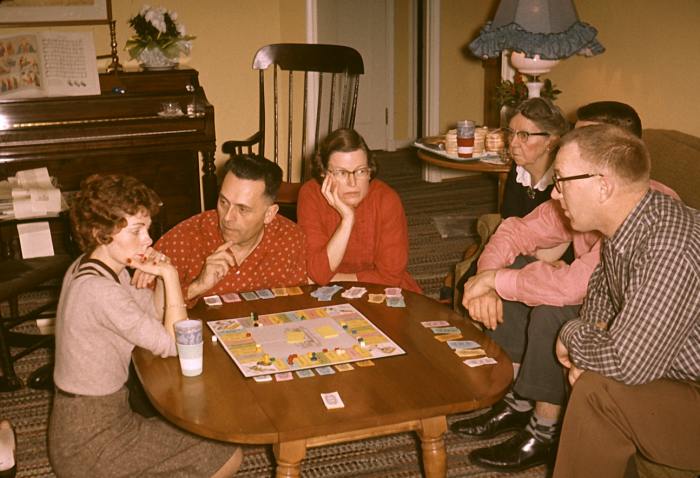 A study in concentration: Monopoly game in Seattle, Washington, in 1960. The
two in red are my parents, with another couple (wife on left, and husband on the
right. My brother Mike, hidden, with grandmother Agnes, looking on next to Mike.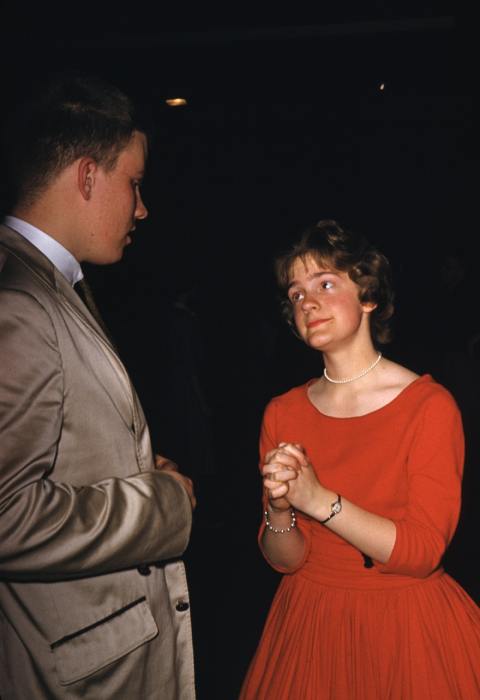 Will you dance with me, please? Seattle church dance in late 1960.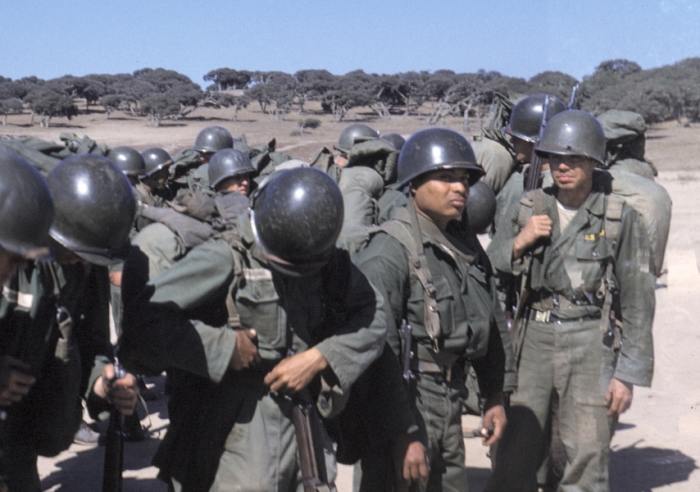 I was squad leader, and these were my guys out at bivouac exercises at Fort
Ord, California on August 10, 1961.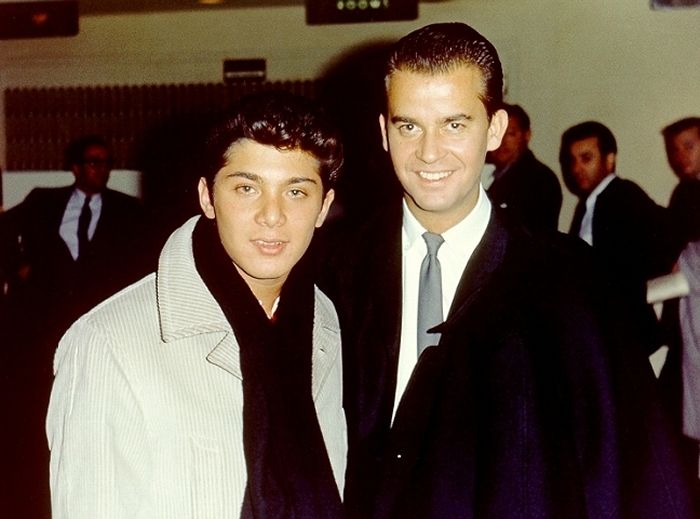 Paul Anka and Dick Clark at the Sheraton Hotel in Louisville, Kentucky, 1961.
I went through a police line, tapped Clark on the shoulder, and asked if I could
take a picture. I always thought this was my best 'paparazzi' picture!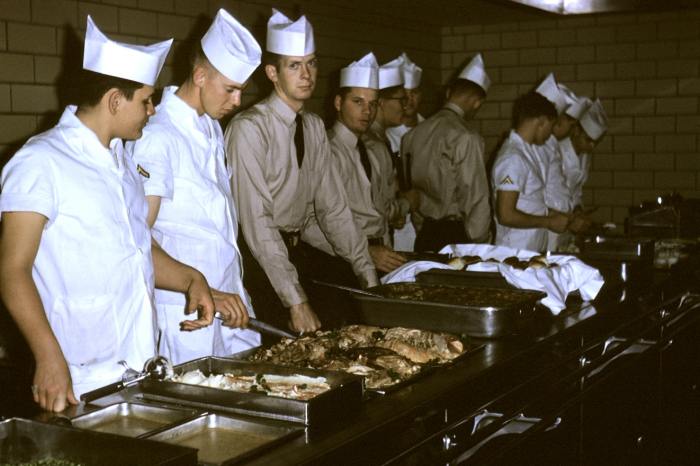 Thanksgiving Day dinner for the troops at Company A, Fort Knox, Kentucky on
November 23, 1961.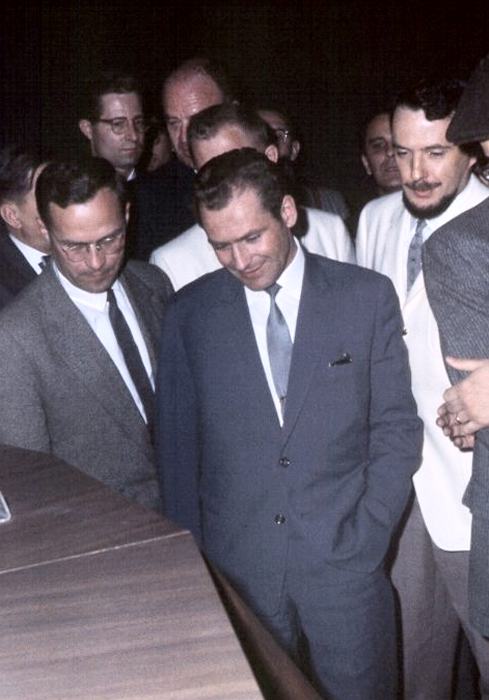 Gherman Titov, Russian cosmonaut, visiting the NASA exhibit
at the Seattle World's Fair in Seattle, Washington, May, 1962.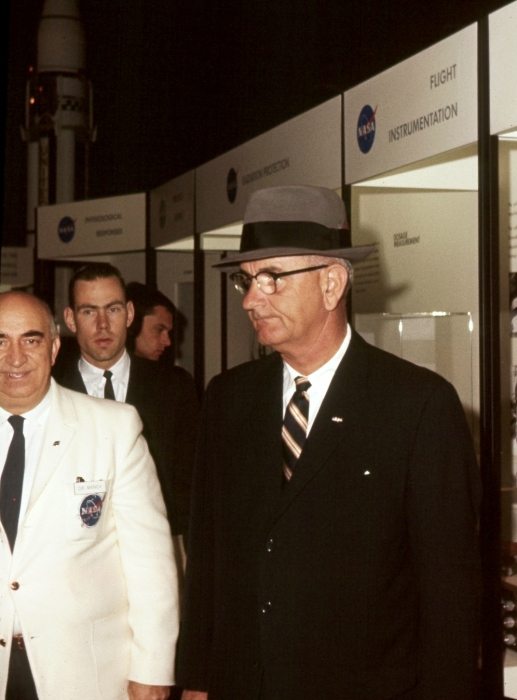 Lyndon Baines Johnson, the Vice President, visited the NASA exhibit
in June, 1962. (Johnson died in 1973)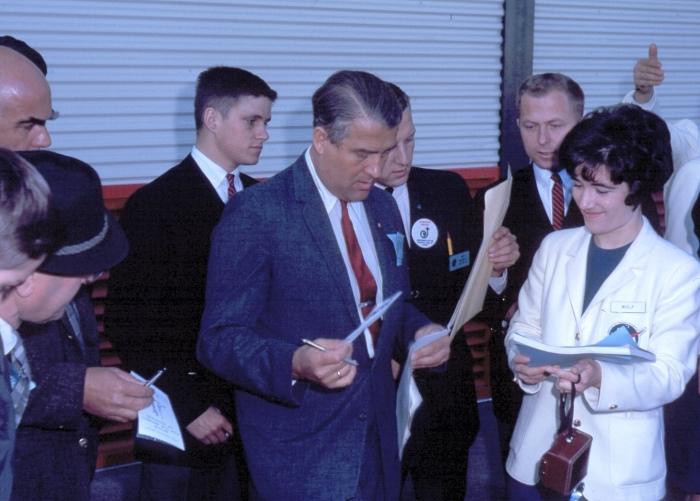 Wernher von Braun visits the NASA exhibit in June, 1962.
(von Braun died in 1977)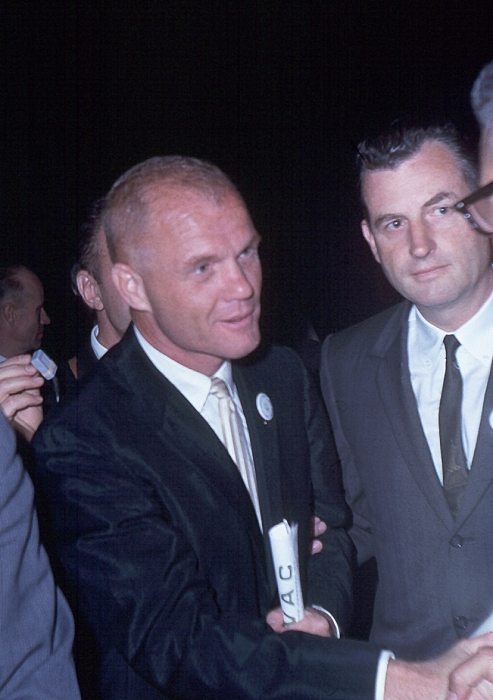 John Glenn, American astronaut, visits the NASA exhibit
in August, 1962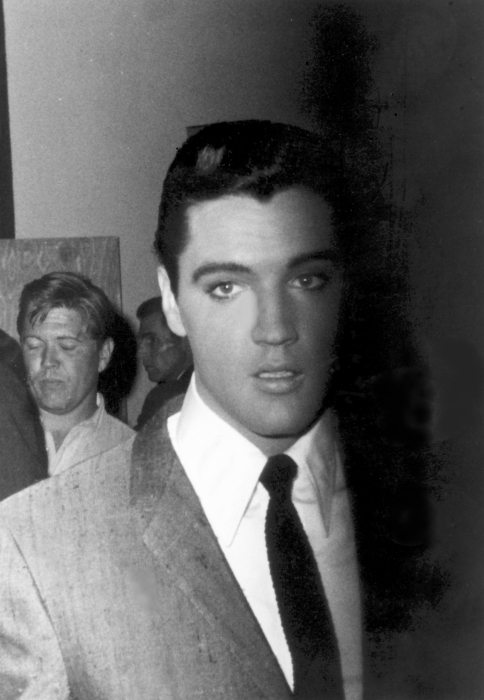 Elvis Presley at the NASA Exhibit in September, 1962 while filming the MGM
production of "It Happened at the World's Fair.
(Asteroid #17059 is named 'Elvis' - Elvis died in 1977)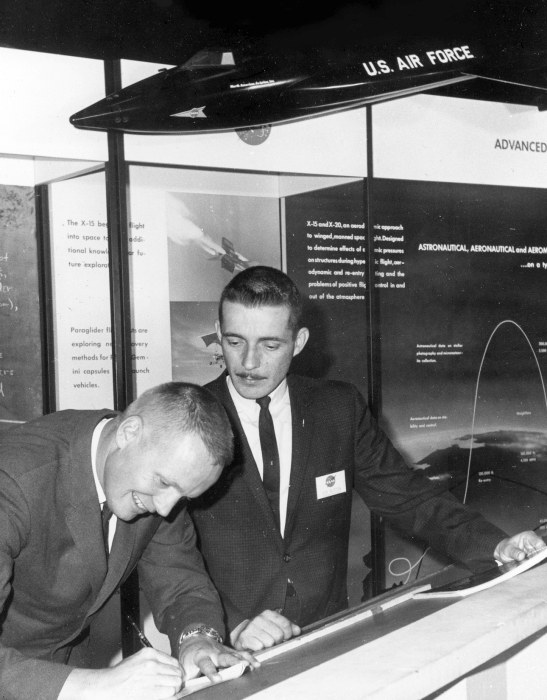 Neil Armstrong, with NASA's Robert Buttons, becomes the first civilian
astronaut. This took place at the NASA exhibit at the Seattle World's
Fair, in September, 1962.
(Asteroid #6469 is named 'Armstrong')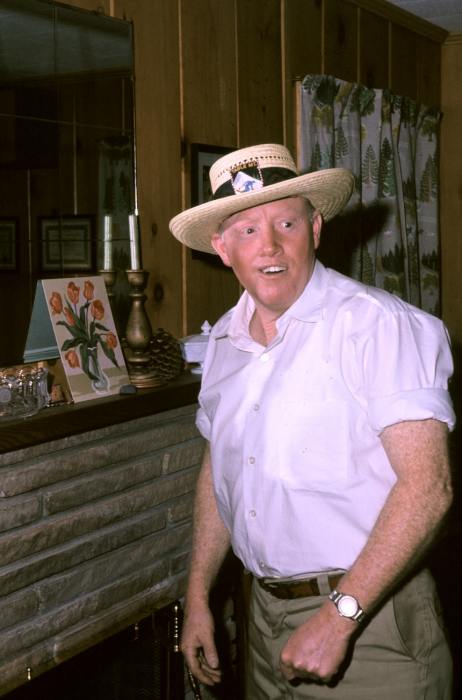 Jack Lyon in Wrightwood, California in June, 1964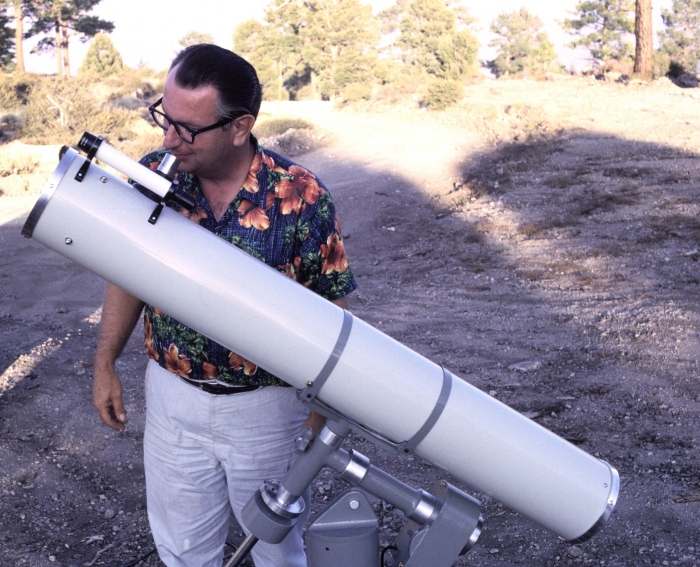 Thomas Cave, of Cave Optical Company, visits Table Mountain in May, 1965
(Asteroid #62503 is named 'Tomcave' - Cave died in 2003)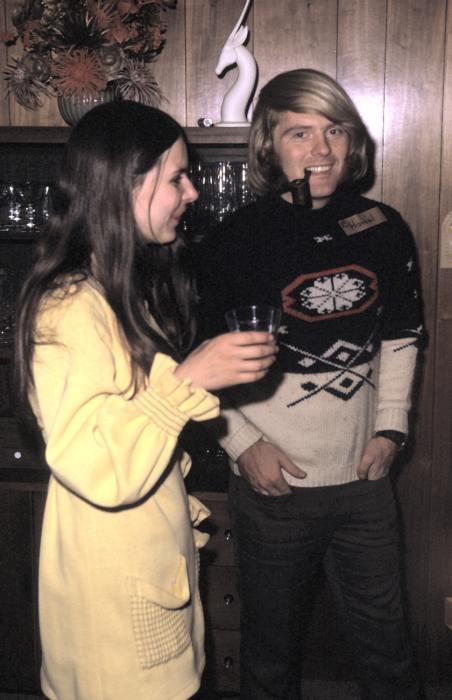 Diana and Michael Martin Murphey at a party in Wrightwood, California in late
1970. Mike, and wife Diana, lived in town for two years. FYI: Diana was the
original secretary for the 'Beatles' in England, before coming to this country.
She worked for Herb Alpert in Los Angeles where she met and married Mike.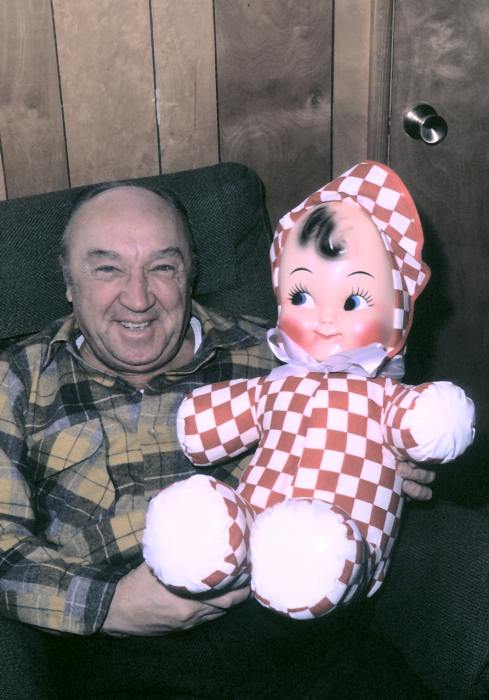 Frank Chase, a well-known musician with many of the big-band era orchestral
groups. He was instrumental in promoting Frank Sinatra as a singer. Mr. Chase
spent Christmas at our home in Wrightwood on December 25, 1970.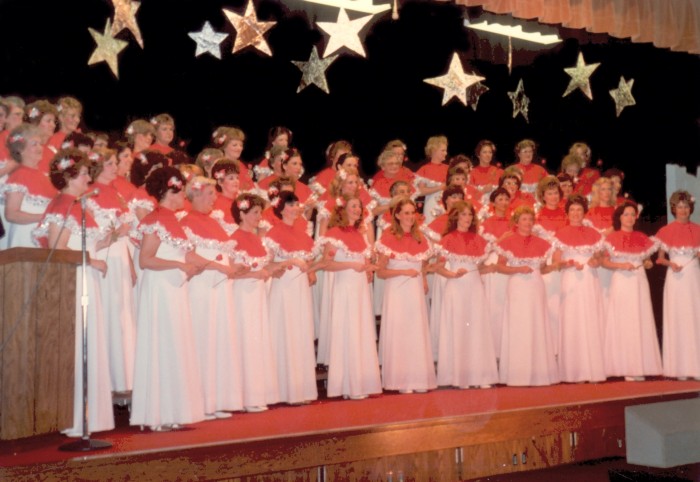 The 'Sweet Adelines' performed for the residents of Wrightwood, here at a local
Church, on February 27, 1982.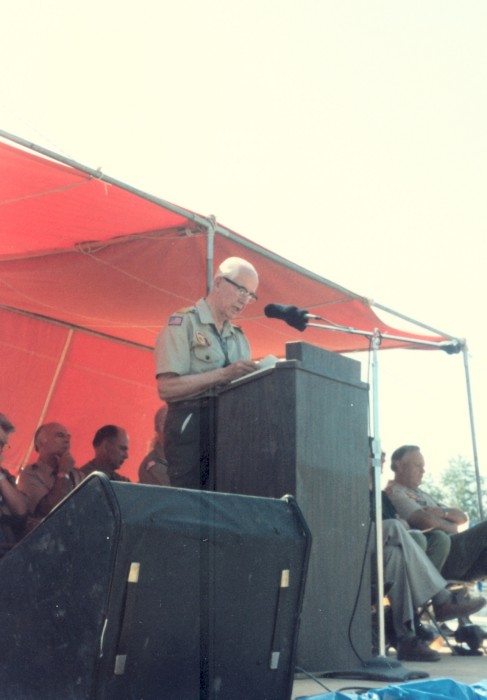 Apostle Ezra Taft Benson (The Church of Jesus Christ of Latter-Day Saints)
speaking to a large group of scouts at Camp Pendelton, California on September
5, 1982.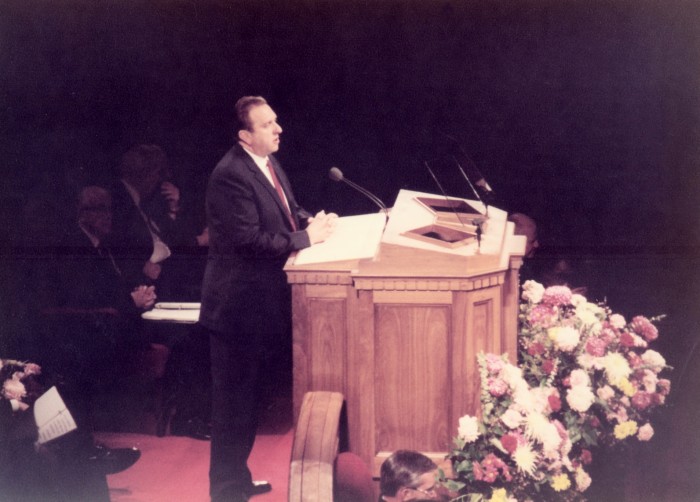 Apostle Thomas S. Monson (LDS Church) speaking from the Tabernacle pulpit in
Salt Lake City during the Church's General Conference on April 3, 1983.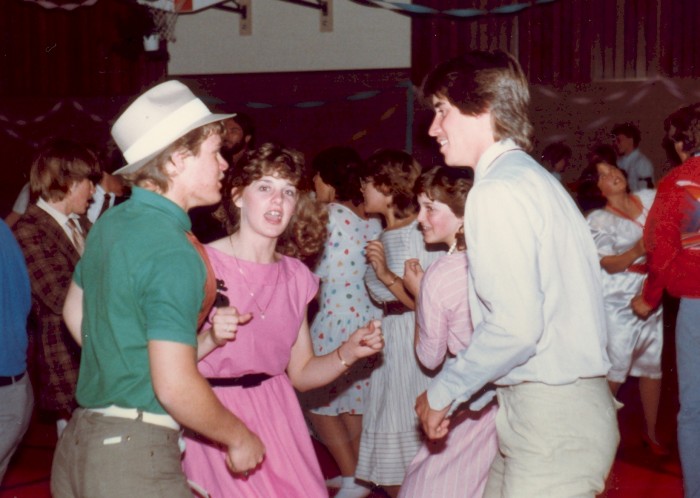 A church youth dance in Wrightwood on May 14, 1983.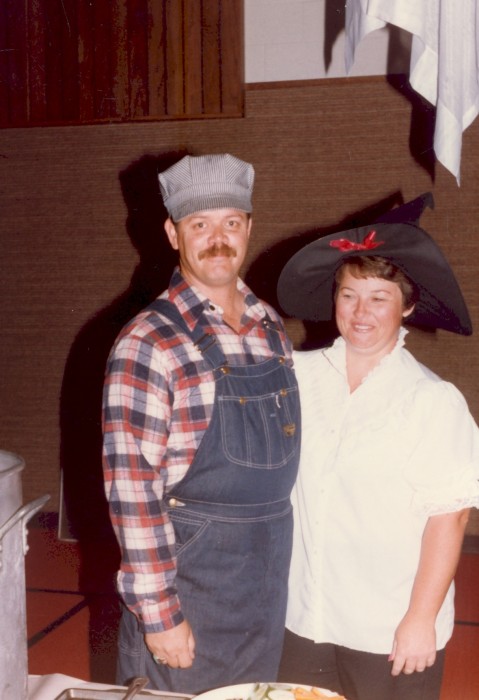 A Halloween couple at a church party in Wrightwood on October 31, 1983.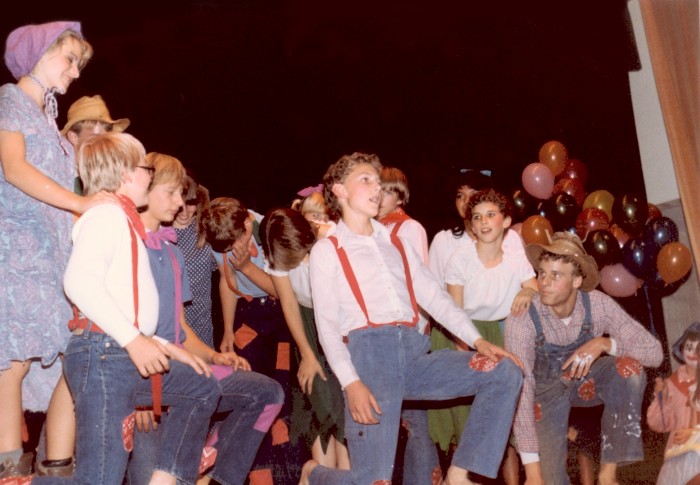 A youth-oriented play by Wrightwood church members, called a 'Road Show'
here performing their skit on November 12, 1983.


<>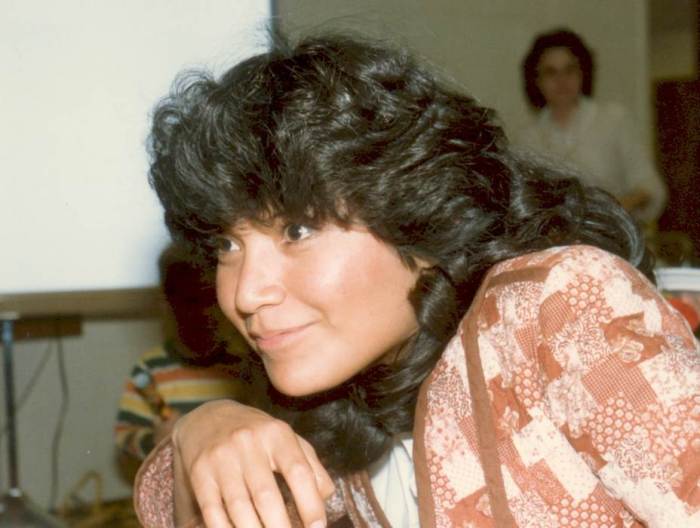 An LDS Indian placement student seen here on December 16. 1983.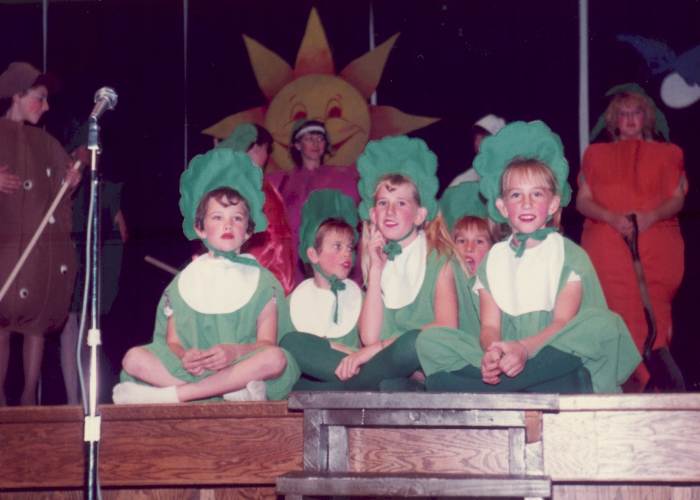 Another church 'Road Show' skit in Wrightwood on November 10, 1984.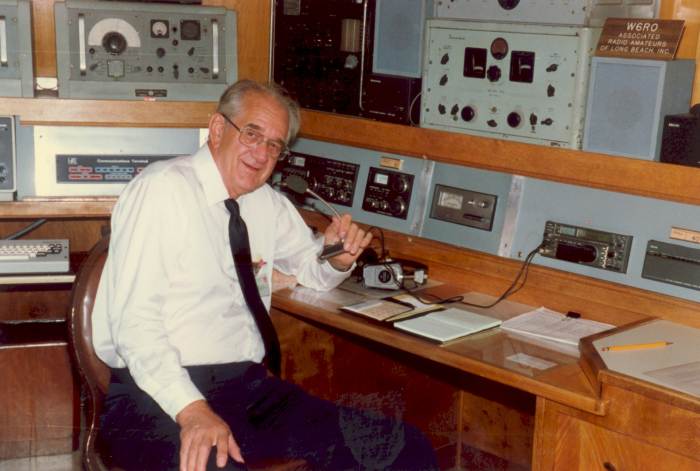 A 'ham' radio operator at the 'Wireless Room' on the RMS Queen Mary in Long
Beach, California on August 22, 1986. Coincidentally, his name is also Jim
Young, W7JL. The author of this web site, Jim Young, W7FTT, met W7JL
on the radio in early 1986, and was encouraged to become a volunteer for this
facility on the ship, and is currently in his 24th year. W7JL died in 2001.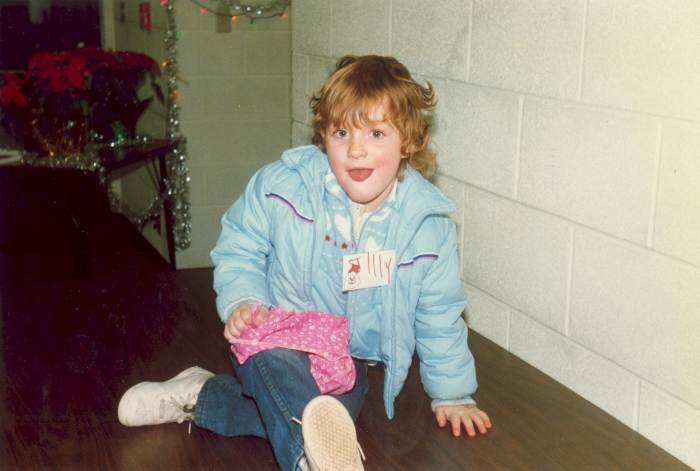 A young church member at a Christmas party on December 19, 1986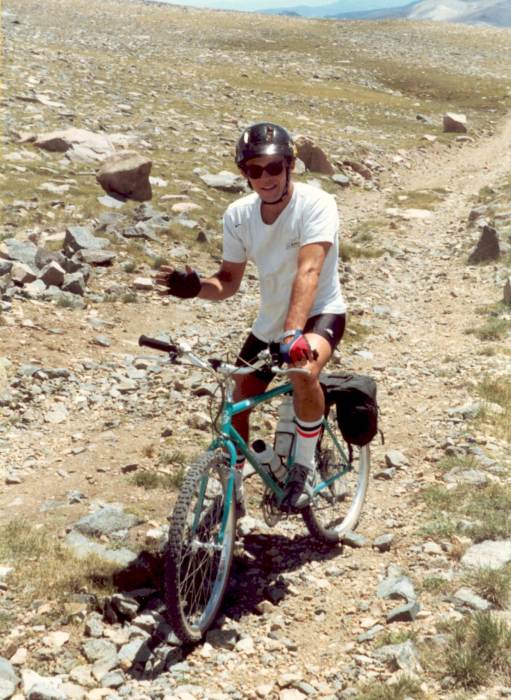 On the slopes of White Mountain (near Bishop, California), a bike rider takes to
the trail to the 14,246 foot summit, seen here on August 10, 1987.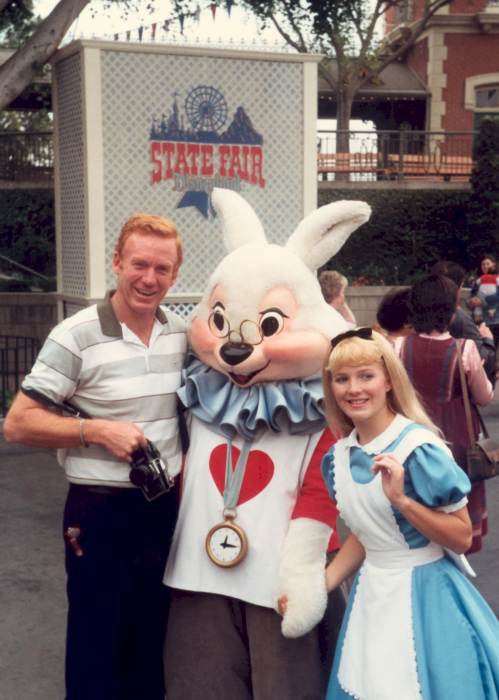 Mr Colin Bell, VK6ZB, from Australia, visits Disneyland with the author on October
14, 1987.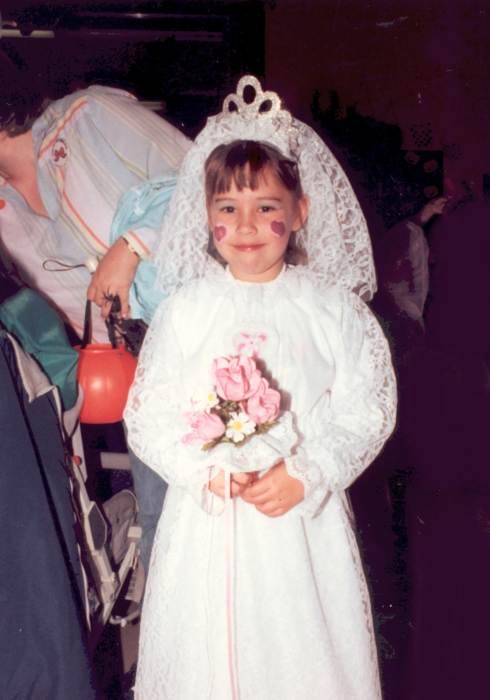 A young girl dressed in a Halloween costume on October 31, 1987.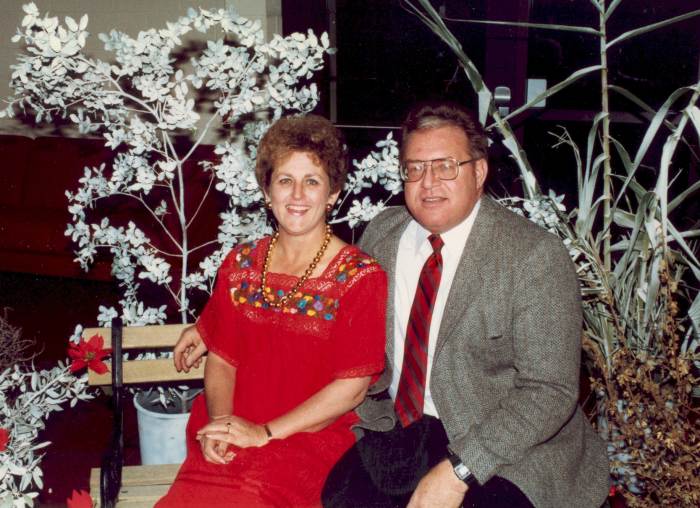 A church couple, Robert and Virgina Peacock, attend an early Christmas party
on December 4, 1987. Virginia passed away in late 2009.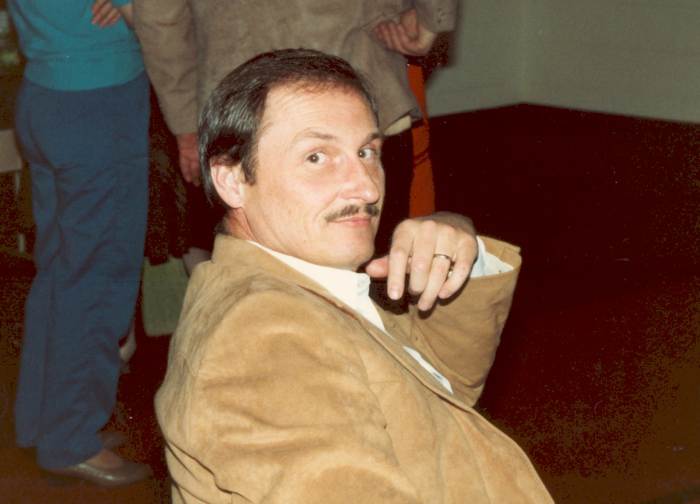 Raymond Pestana in Wrightwood - March 25, 1988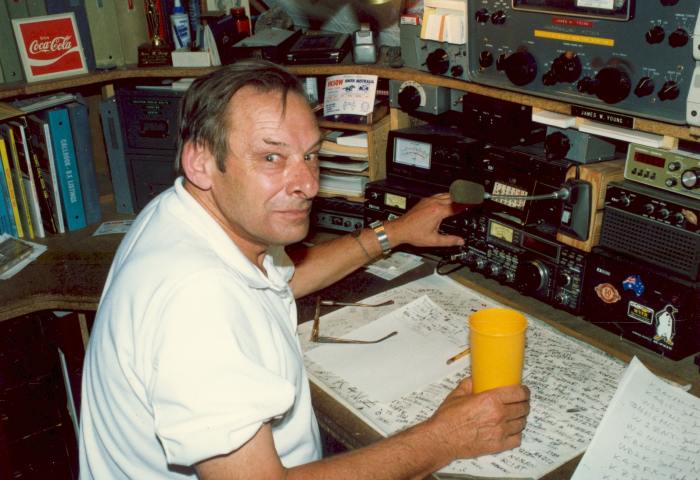 Ken Stevens, amateur radio operator VK5QW from Australia, at my home on July
31, 1988 in Wrightwood. Ken passed away in early 1998.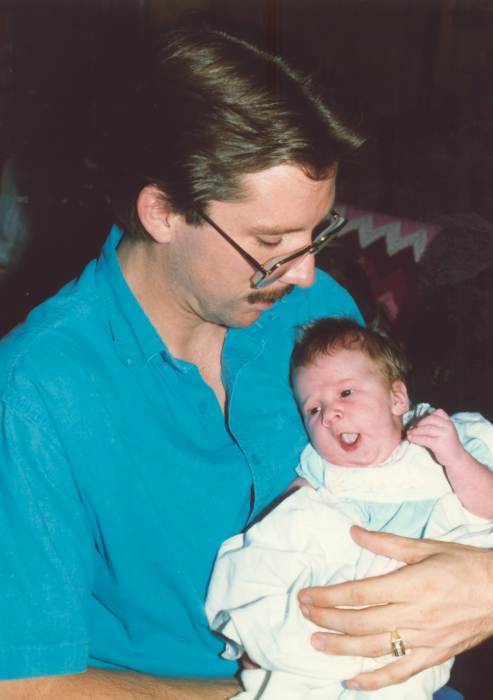 Rocky Randal and daughter Brandy on September 4, 1988 in Wrightwood.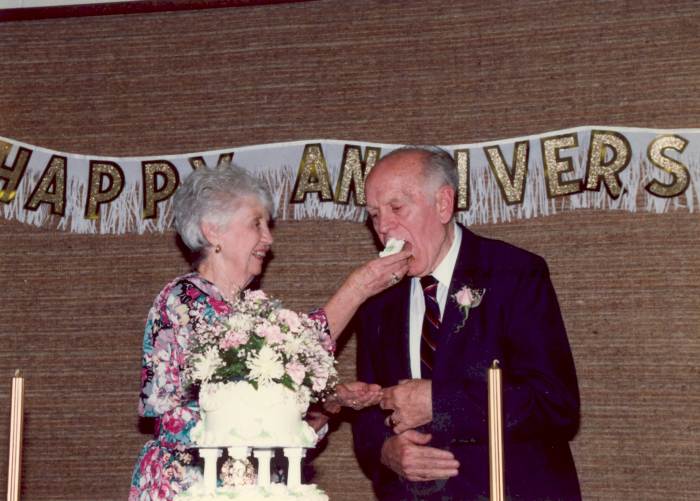 Helen and Bill Ballard at their 50th anniversary in Wrightwood on September 17,
1988. Bill passed away in 1994, and Helen passed away in 2006.


A church party on October 7, 1988 with Ray and Virginia Wight in Wrightwood.
Ray passed away in early 1995, and Virginia passed away in May, 2002.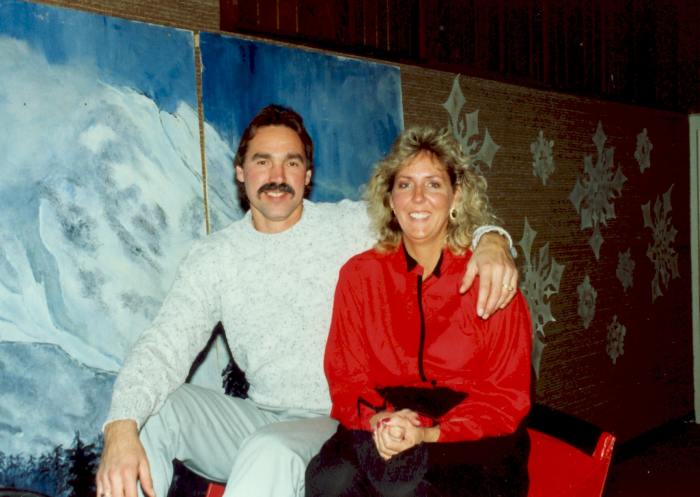 Mark and Vicki Wiesniewski at a church Christmas party in Wrightwood on December
16, 1989.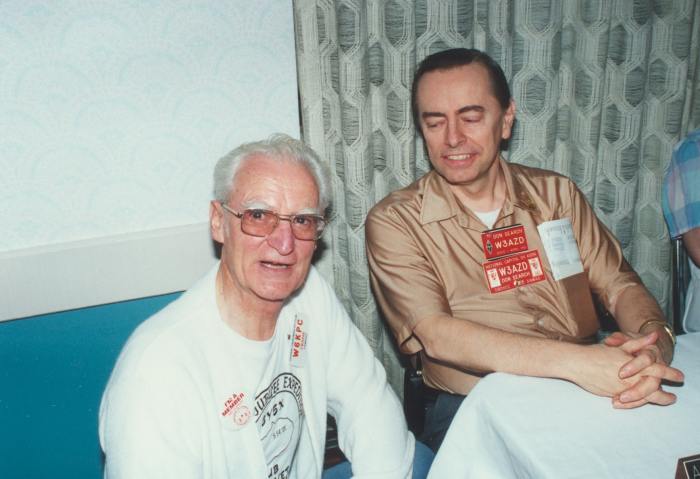 Frank Clement, W6KPC and Don Search, W3AZD at the International DX
Convention held in Visalia, California on April 6, 1990.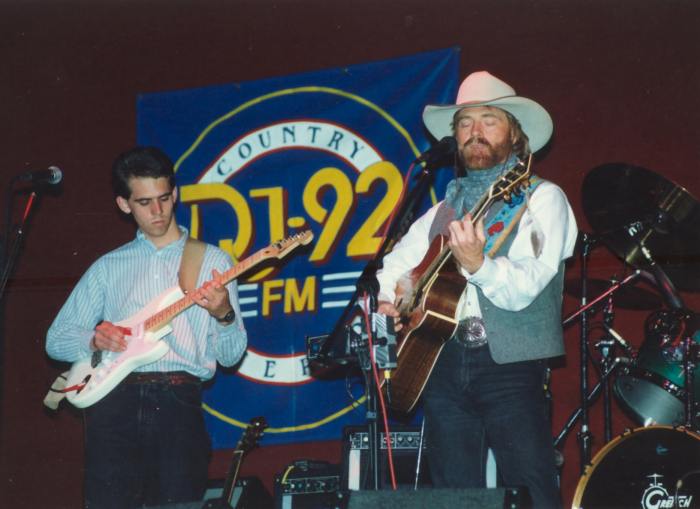 Michael Martin Murphey, and his son Ryan (left), playing at the 'Cocky Bull' in
Victorville, California on May 21, 1990.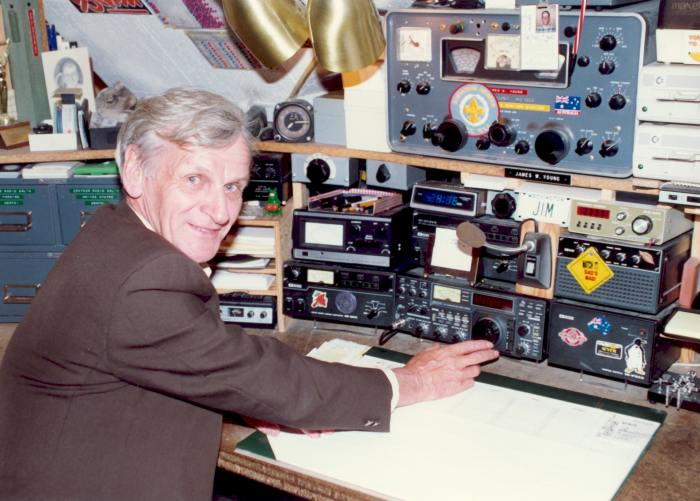 Jim Smith, VK9NS from Norfolk Island (Australia), visiting the author's 'ham'
shack on October 16, 1990. Jim passed away in February, 2009. Jim was a
well known radio amateur who founded the Heard Island DX Association (HIDXA),
and opened/encouraged amateur radio operations in several Asian countries.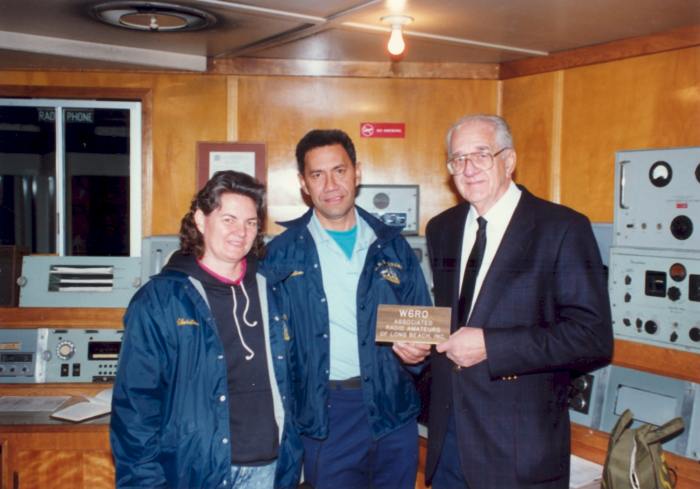 Tom Christian (center), VR6TC, and his wife Betty (VP6YL) from Pitcairn Island
in the South Pacific, visited the RMS Queen Mary 'Wireless Room' on December
28, 1990. Standing with the Christians is Jim Young, W7JL. Tom is a direct
descentant of Fletcher Christian, one of the mutineers and first mate of the
HMS Bounty. Fletcher arrived at Pitcairn in 1790..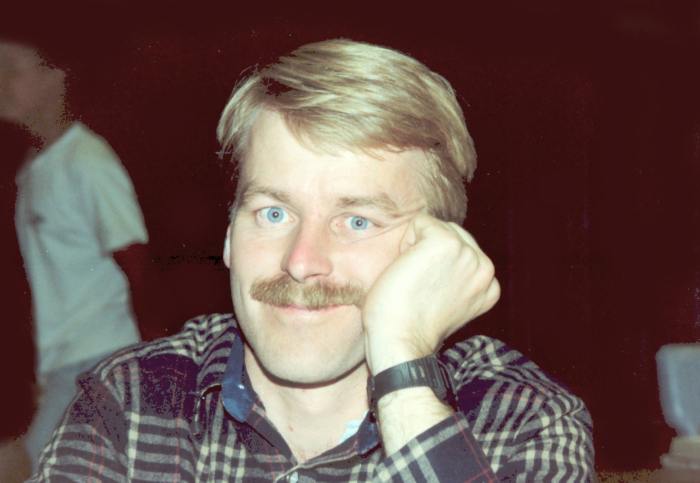 Kenneth Anderson in Wrightwood, April 29, 1991.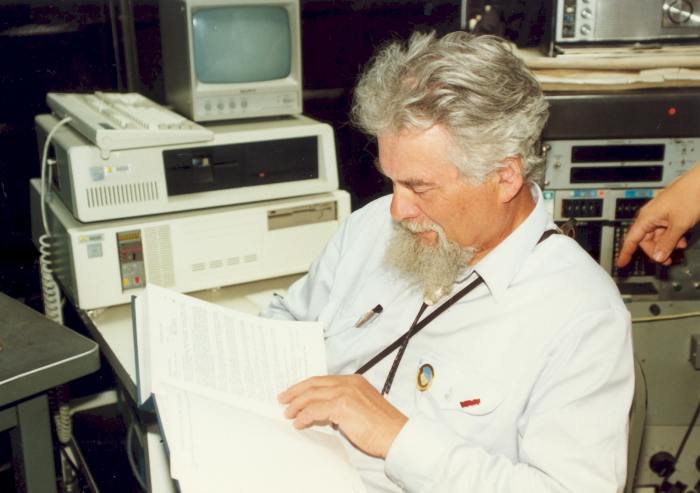 Victor Shor, a Russian astronomer, visited Table Mountain Observatory on July
5, 1991. Dr Shor is still working at the Institute of Applied Astronomy of the
Russian Academy of Sciences in St. Petersburg.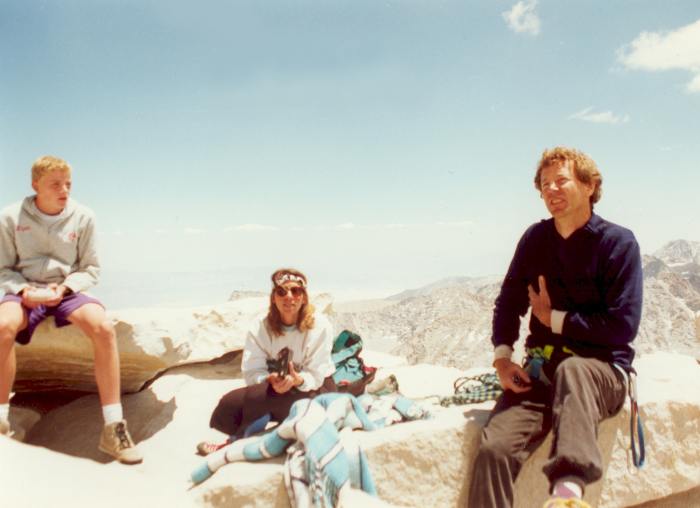 Terry Loboschefsky (right), wife Paula, and my son Bryan (left) sit at the summit
of Mt Whitney on July 24, 1991 awaiting a helicopter from 'Search and Rescue'
to transport Terry to the ER in Lone Pine. Terry fell 20 feet some two hours
earlier while climbing the east face of the mountain. Later, the ER doctors
confirmed he had four broken ribs, and would most likely have suffered a
punctured lung and bled to death had he attempted to climb out himself. With
the use of amateur radio, and spotters for the helicopter landing at the summit,
the author and his climbing party were credited with saving Terry's life.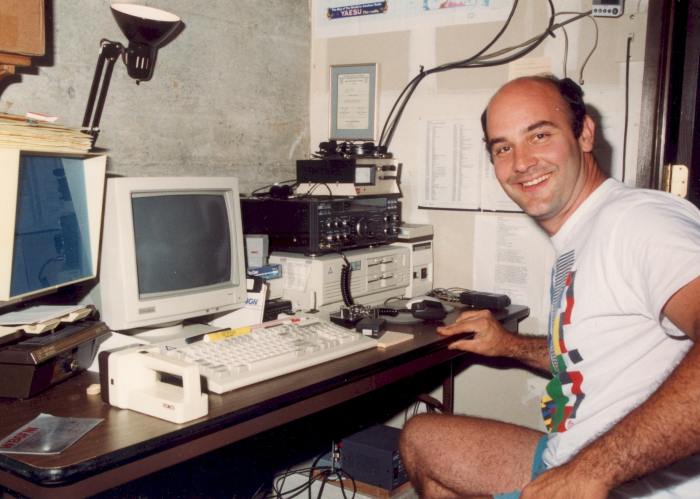 Dan Sealy (AA7OA) at his home's 'ham' radio shack in Astoria, Oregon on July
1, 1992. Dan is a former Seaside (Oregon) policeman, now an emergency room
technician and licensed pilot.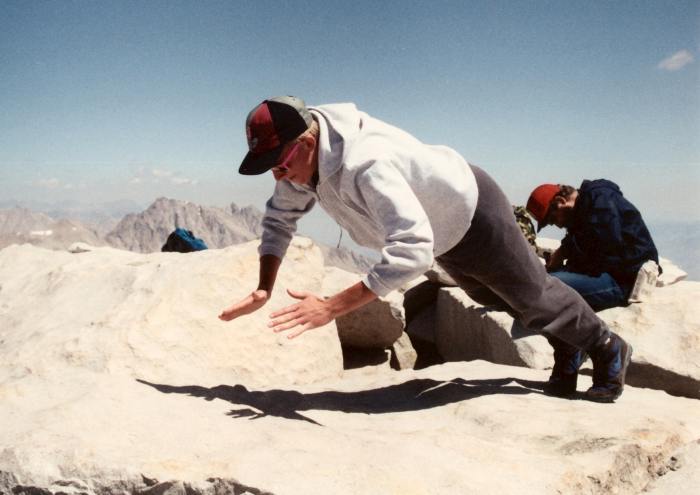 It was hard enough to summit Mt Whitney, and still have the enegy to exercise
on the flat rocks, seen here on July 29, 1992. This is my son, Bryan.


A young lady is splashed upon by one of the water rides at Magic Mountain, CA
on October 9, 1993.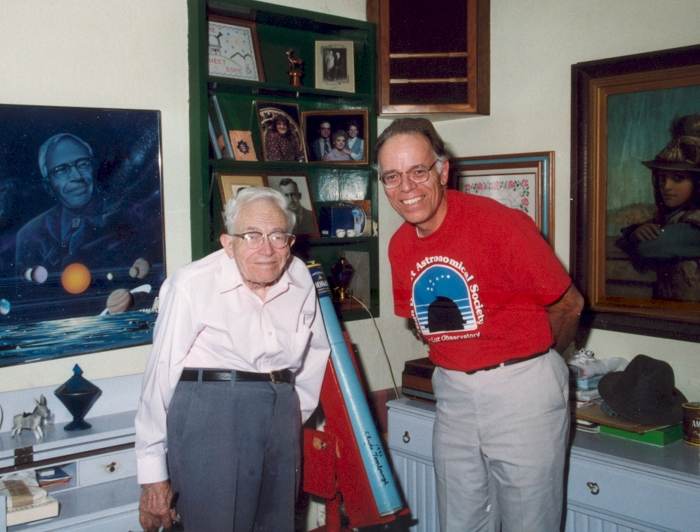 Clyde Tombaugh (discoverer of Pluto), and the author are seen here in Clyde's
Las Cruces, New Mexico home on May 13, 1994. The author was nearing the
completion of a 1000 mile trip through Texas and New Mexico. He spoke at a
San Antonio High School and a city University, as well as attended the 'Texas
Star Party' at McDonald Observatory the previous week. Clyde died in 1997.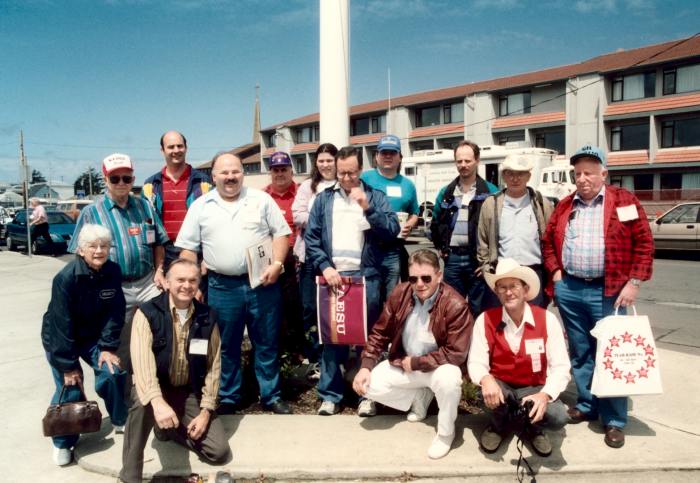 A group of radio amateurs, all members of the Triple H Net (administered by
the author) are seen here at a western 'ham' convention called 'Sea-Pac' in
Seaside, Oregon on June 4, 1994. Some came from as far away as Iowa. The
author was the banquet speaker for this northwest convention.


George Fischbeck, left, (KE6SBY - KABC-TV weatherman in Los Angeles) & Ray
Briem (N6FFT - local radio announcer) talk together at the American Radio Relay
League's (ARRL) Southwestern Division Convention on September 2, 1995. This
was on the RMS Queen Mary in Long Beach, CA.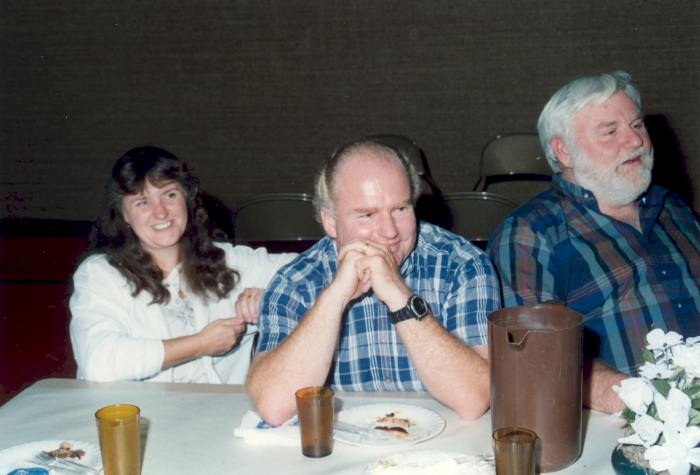 An 'appreciation' party for the outgoing Bishop, Rick Smith at our Church on
October 6, 1995. Rick's wife, Rose on the left, and member Chris Larson on
the right. Chris passed away in late 2008.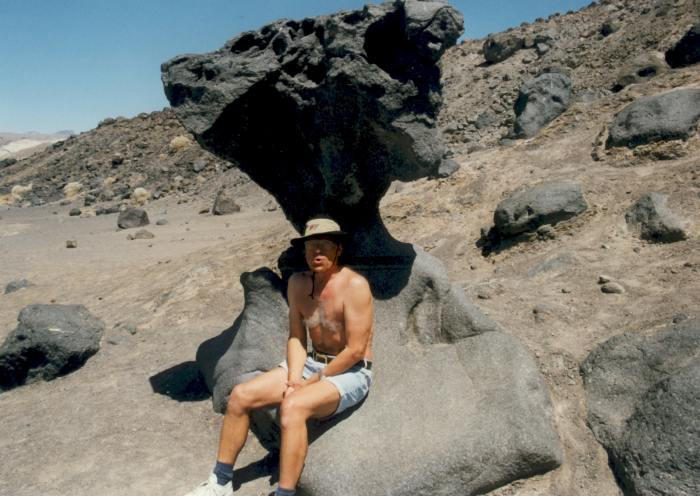 Only a few days after summitting Mt Whitney, my brother Michael wanted to
visit Death Valley NP. Here he is in the park, baking in the sun on August 16,
1997. It was 117° F in the shade!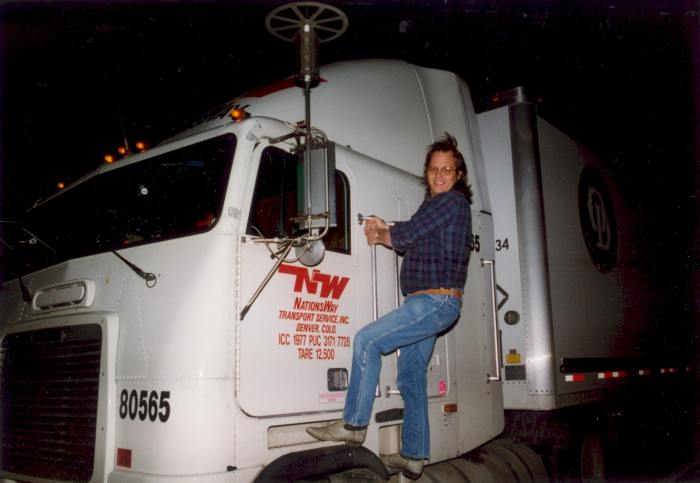 Mike Cooley, K0MRC, is pictured here with his 'NationsWay' interstate truck in
Cajon Pass, California on the evening of February 27, 1998.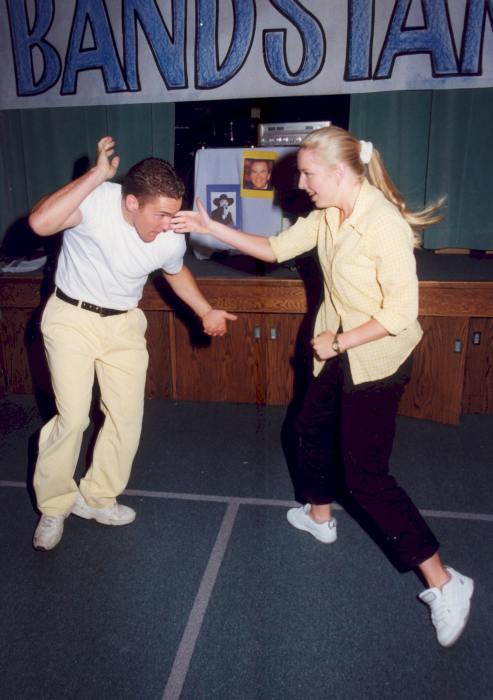 Dancers at a Church party in Wrightwood on May 29, 1999.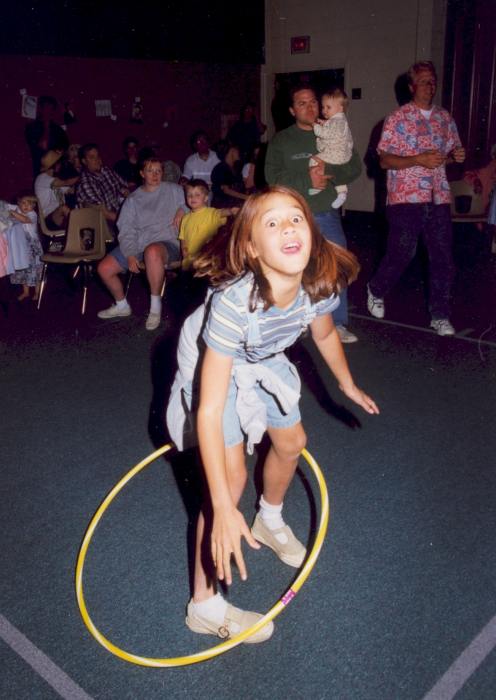 A young girl attemps the 'Hula-Hoop' at the same Church party moments later.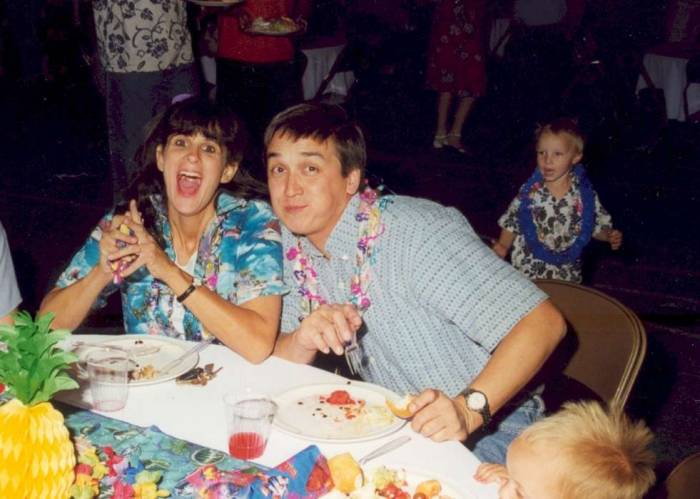 An Hawaiian 'Luau' party at our church on October 9, 1999 in Wrightwood.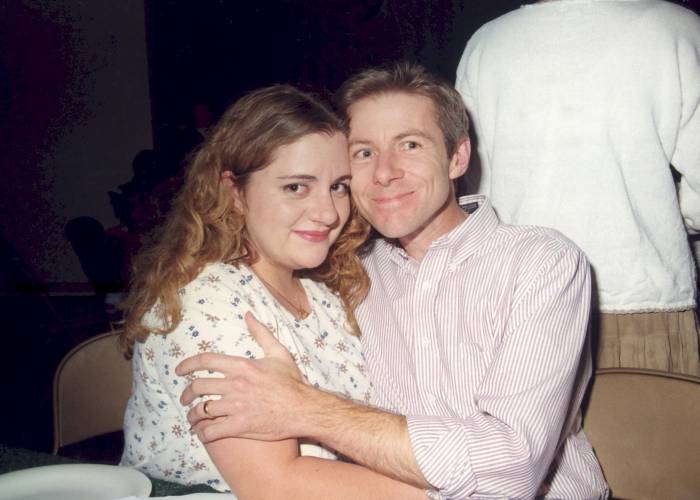 A young couple at our church Christmas Party, December 17, 1999.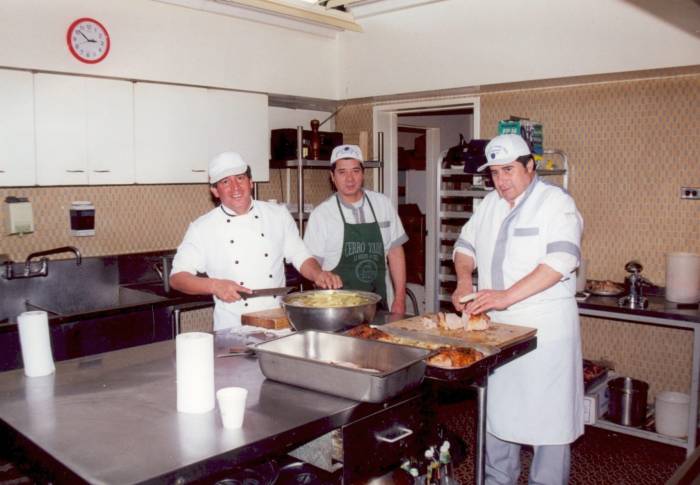 The kitchen cooks at Cerro Tololo Inter-American Observatory (CTIO) near La
Serena, Chile are pictured here on June 4, 2000. The author spent a week at
this facility working for Caltech and the University of Massachusetts on an
infrared sky-mapping project called 2MASS (Two-Micron All Sky Survey).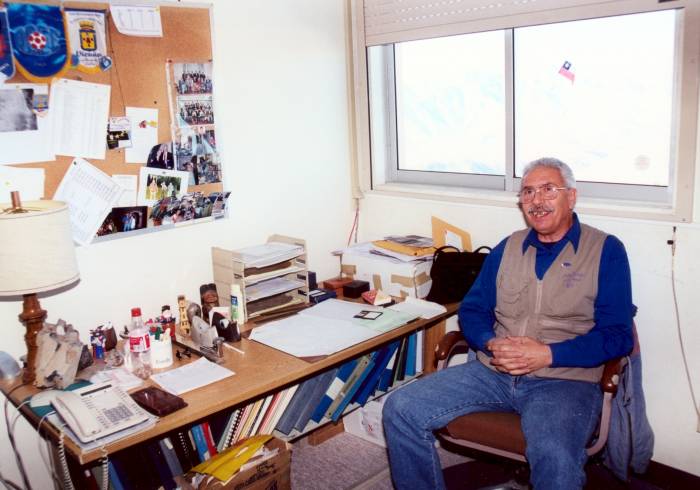 Oscar Saá, a 'Telescope Operations' staff member at CTIO in his office June
5, 2000.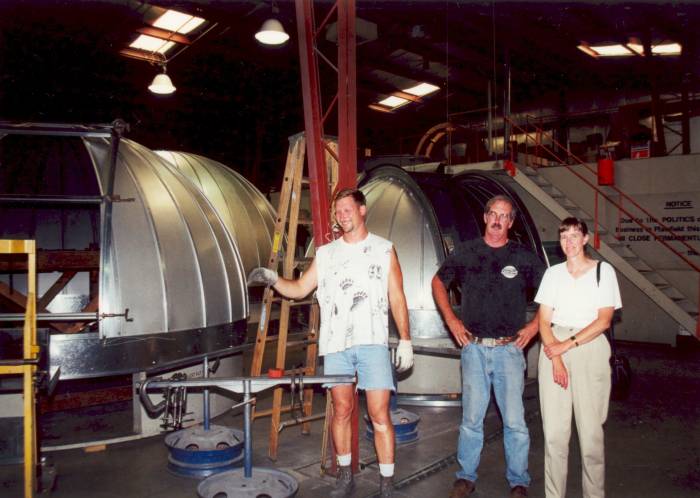 Rich Olson, flanked by my wife Karen, and a worker at Ash Manufacturing Co
in Plainfield, Illinois on July 10, 2000. Rich is the owner and manager of the
company that makes small to medium sized observatory domes for telescopes,
with over 1100 in operation around the world in 36 different countries.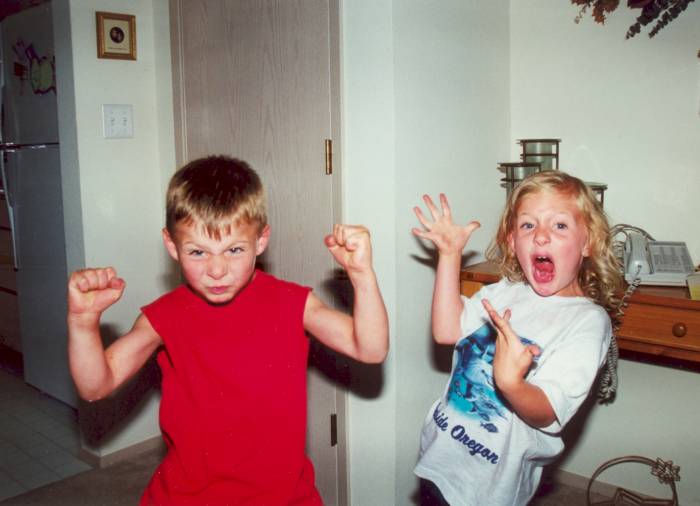 Looks like a formidable threat to grandfather. Brandon and Brittany Danielson,
grandchildren of the author in Renton, Washington on July 20, 2000.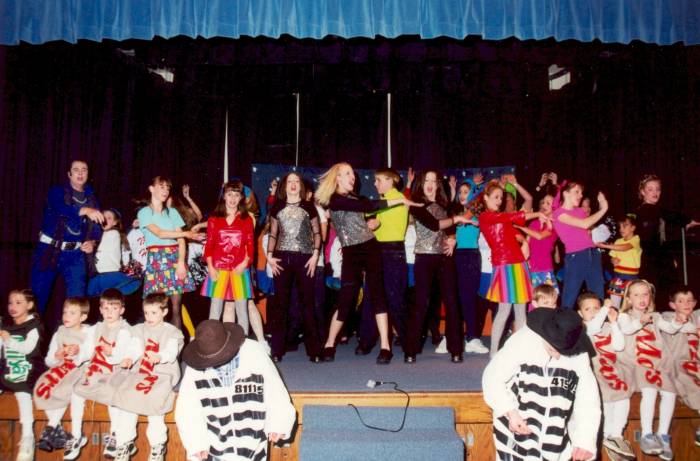 Another church 'Road Show' play in Wrightwood on February 24, 2001.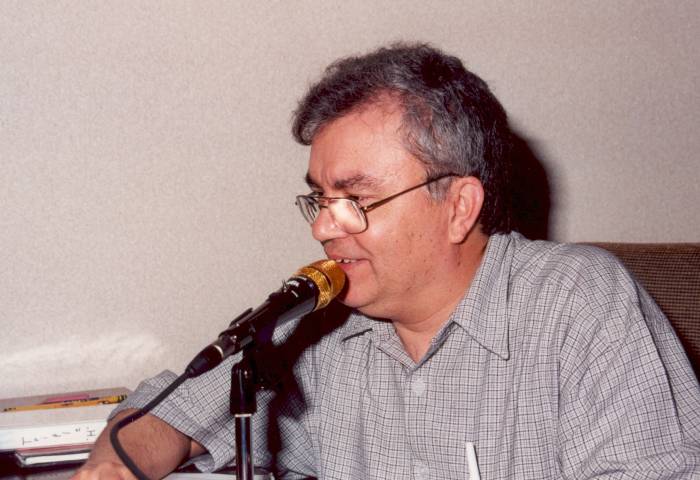 Mark Nodine, KJ6MS, at the Triple H Net 25th anniversary convention in Des
Moines, Iowa on July 21, 2001. Mark is a 'senior' Net Control Station (NCS)
for the daily Net operations.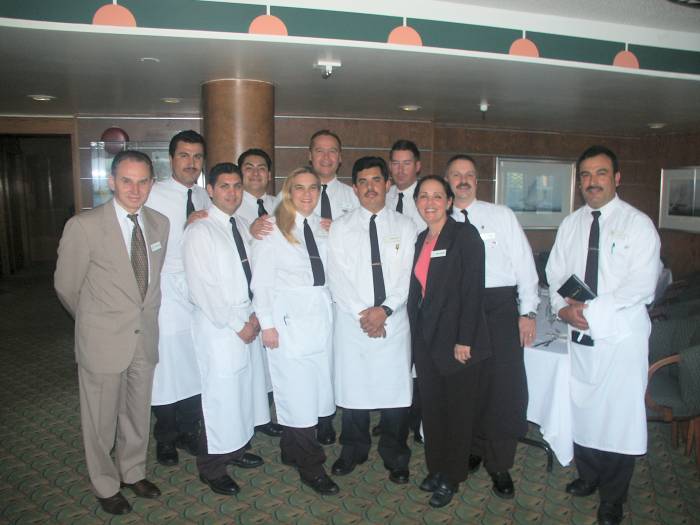 Staff managers and waiters/waitresses at the Chelsea Restaurant on the RMS
Queen Mary in Long Beach, CA on March 22, 2002.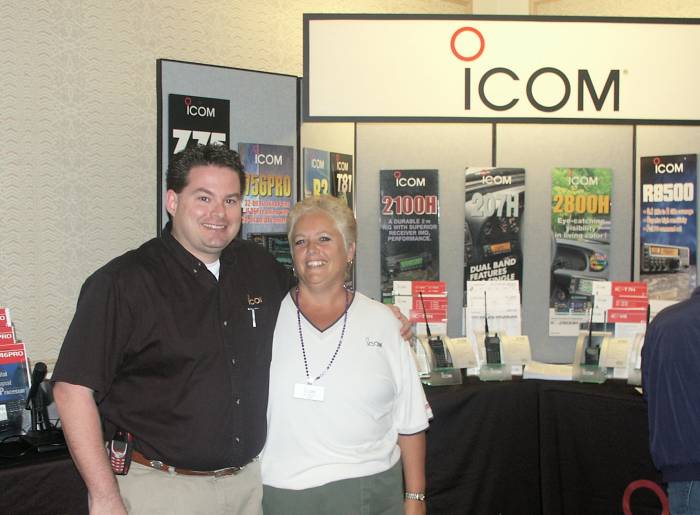 Ray Novak, N9JA and Pat Marcy, W7PZ, representatives of ICOM America at
the Visalia, California 'International DX Convention' for radio amateurs. ICOM
America is a major manufacture of radio amateur/marine band radio equipment.
Ray is the Amateur and Receiver manager and Pat is the US Sales manager.
The author's father worked for ICOM America in the 1980s.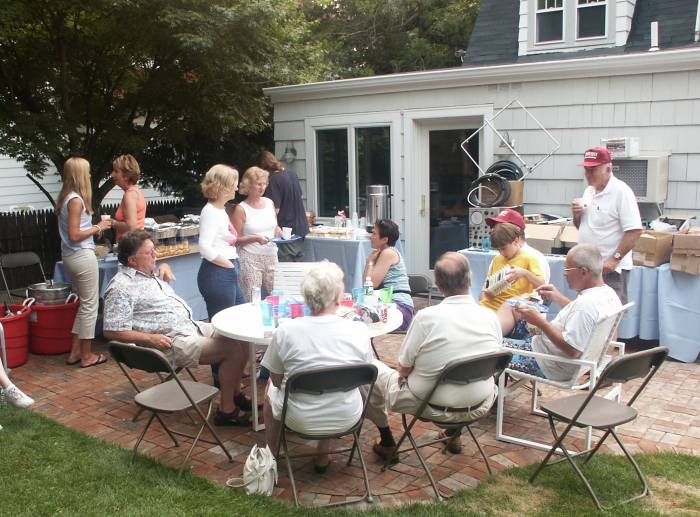 A local gathering of 'ham' radio operators at the home of Joe Fairclough, WB2JKJ,
to celebrate and honor volunteers and donators to the Radio Club of Junior High
School 22 in New York City. The author attended this gathering as an 'Honor Roll'
supporting member, for the efforts to bring amateur radio to New York City public
school students. Joe was the founder and president of this Radio Club, organized
in 1980. Their motto: Education Thru Communication (EDUCOM).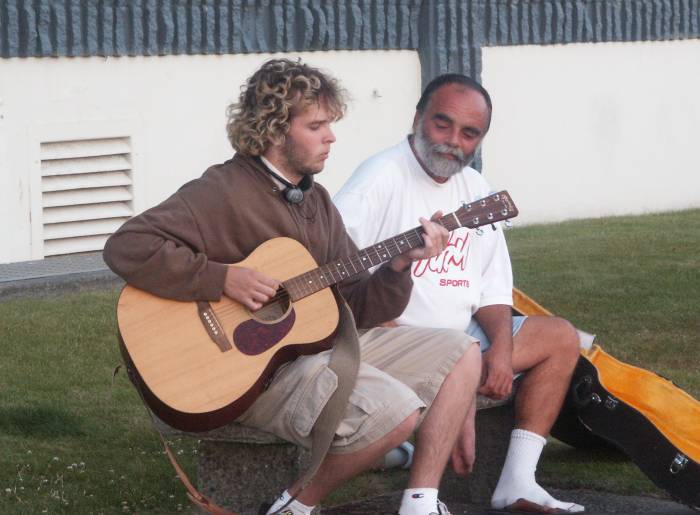 Seaside, Oregon street musicians on the promenade on July 22, 2002.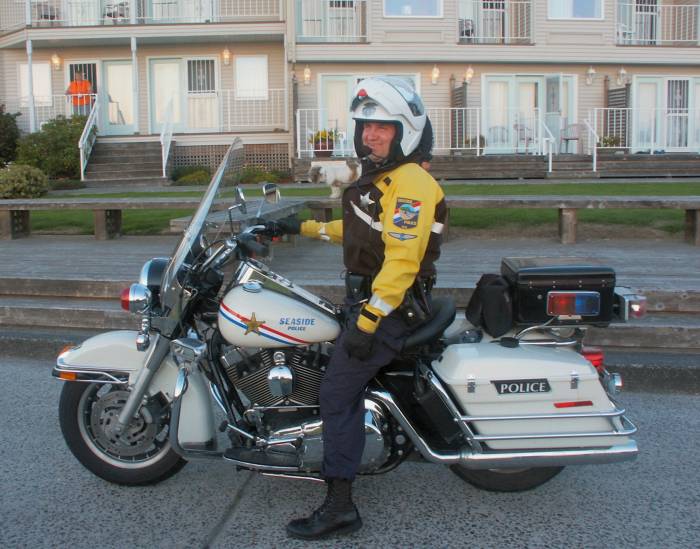 A Seaside, Oregon policeman on July 30, 2002.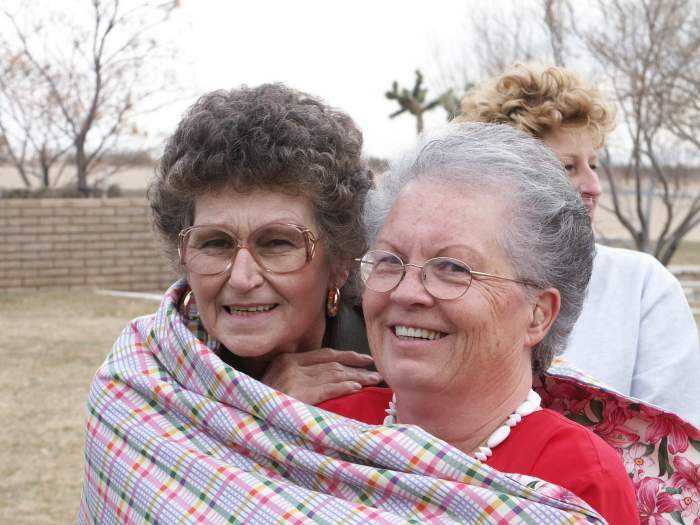 Rita Walgren and Velma Wixom in Victorville, California on January 28, 2003.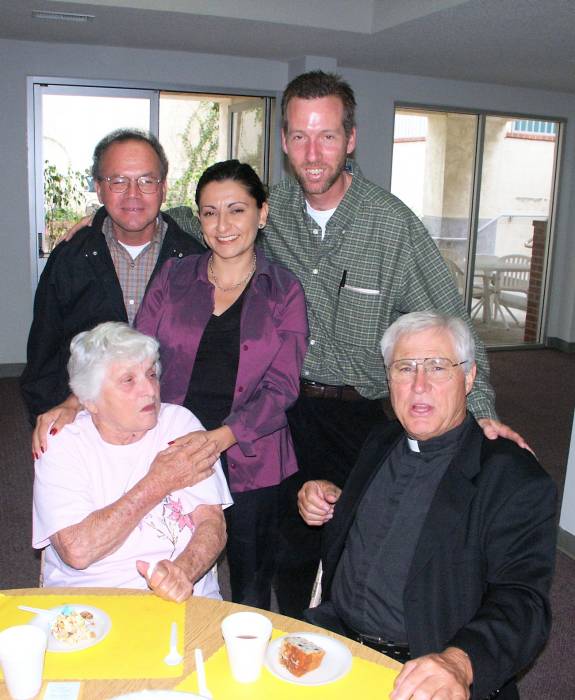 Catholic priest, Father Ronald Royer and his mother on June 20, 2003 at the
memorial service for Thomas Cave, a noted Long Beach, California telescope
maker. Some of Cave's family members are seen here in the Long Beach
church where the services were held earlier this day.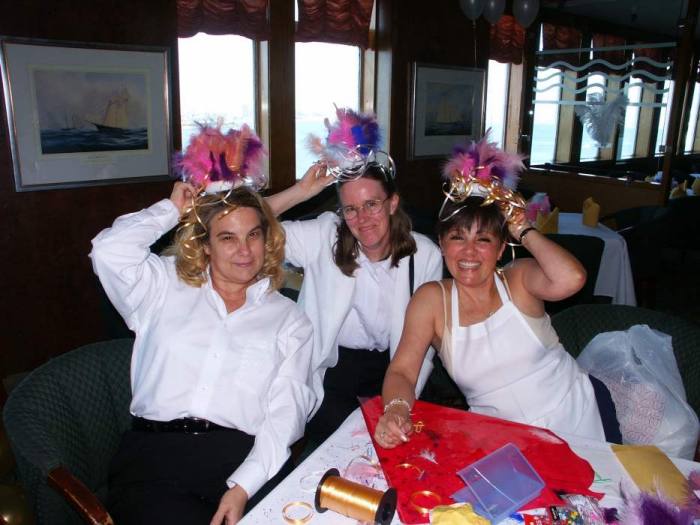 Chelsea Restaurant staff, and my wife Karen (center) prepare for an evening party
for ship guests on June 27, 2003.


The LDS (Mormon) prophet, Gordon B. Hinckley, with wife Marjorie (left) attend
the Redlands California Temple dedicatory services on September 14, 2003.
Marjorie Hinckley died in 2004, and he died at age 97 in January, 2008.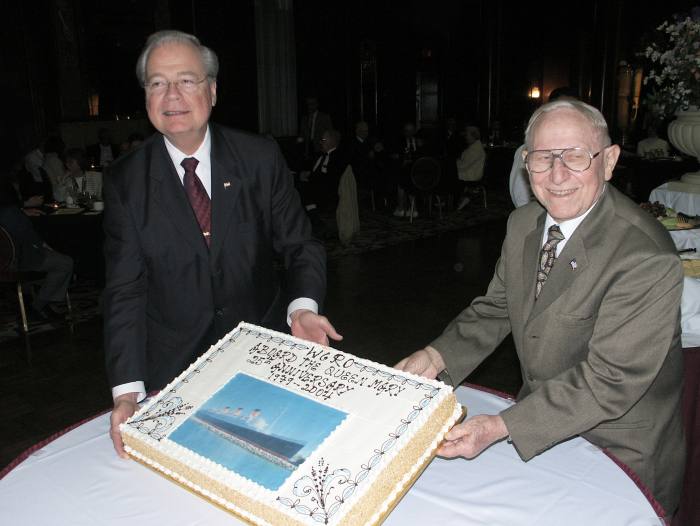 Joe Prevratil of the Queen Mary, and Nate Brightman, K6OSC, Wireless Room
Manager, display the 25th Anniversay cake at a gathering of the volunteers for
the radio room on April 29, 2004.


A few travelers on the M/V Malaspina (Alaska State Ferry System) on the Alaska
Marine Highway July 13, 2004. On the approximately 4 day trip, ferry goers
brought their instruments to entertain other guests.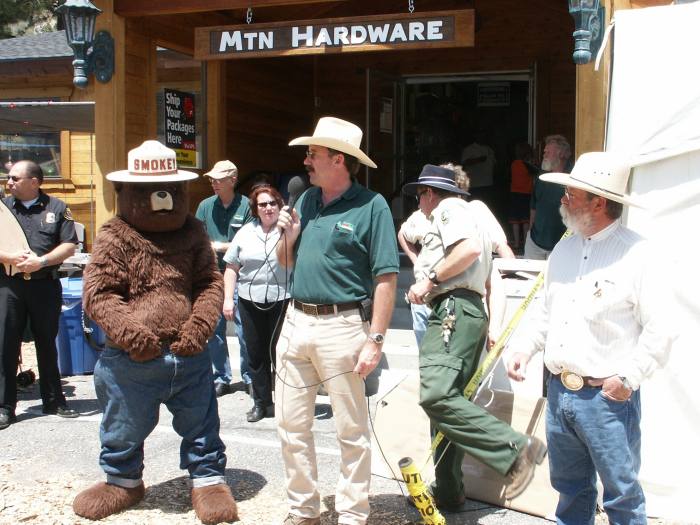 At our local 'Disaster Preparedness Drill' in Wrightwood, events took place for
most of the mid-day, May 14, 2005, with even a vist by 'Smokey Bear'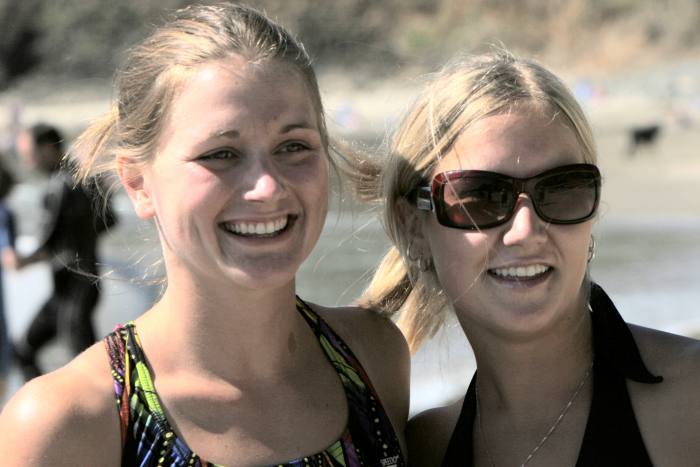 A pair of sunbathers at Indian Beach, Oregon on July 26, 2005.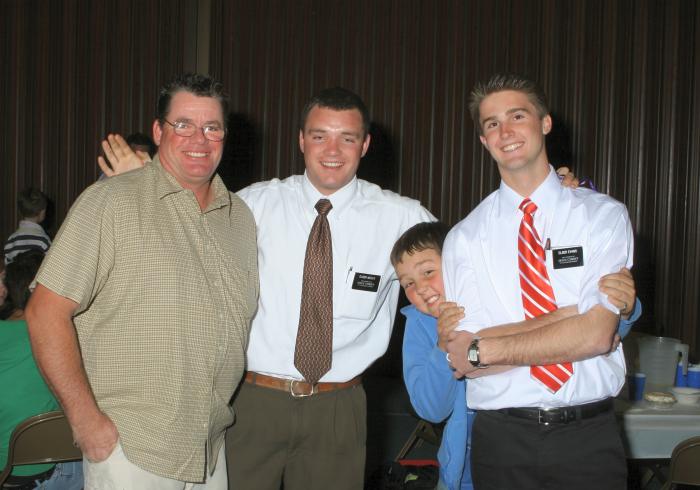 Blake La Fond and two LDS missionaries seen here on April 21, 2006.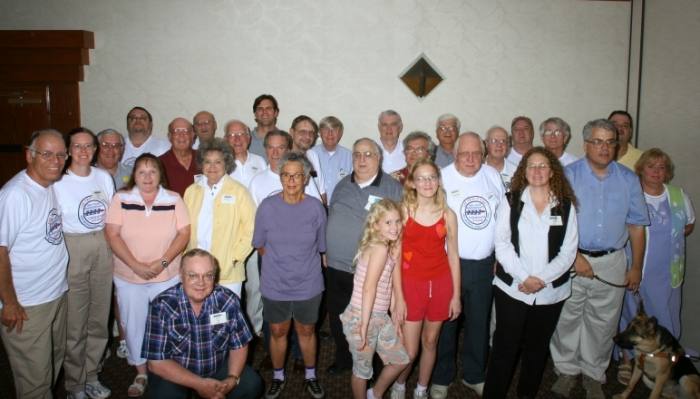 The 30th anniversary convention of the Triple H Net in Des Moines, Iowa on July
29, 2006. A 10 second delayed exposure was taken by the author (at the left)
of the group of attendees from all across the country, including a seeing-eye dog!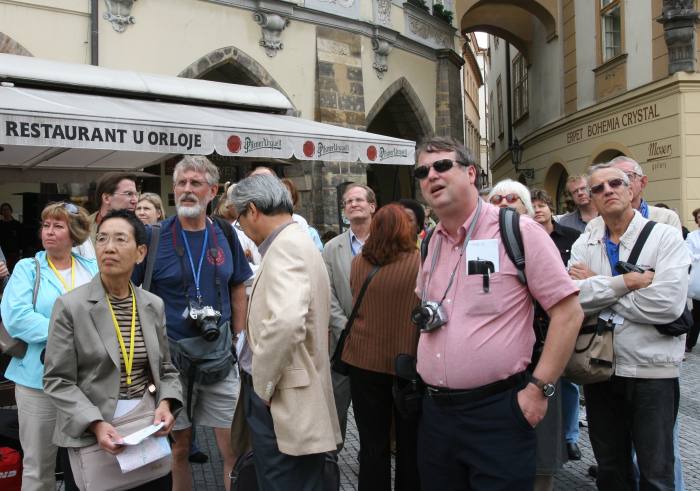 A group of tourists in the Prague, Czech Republic town square on August 14, 2006.
The author attended the International Astronomical Union's (IAU) General Assembly
meeting held in Prague.


A small Prague youth ensemble entertaining the IAU attendees on August 15, 2006
in the big auditorium. They played, sang, and danced for us.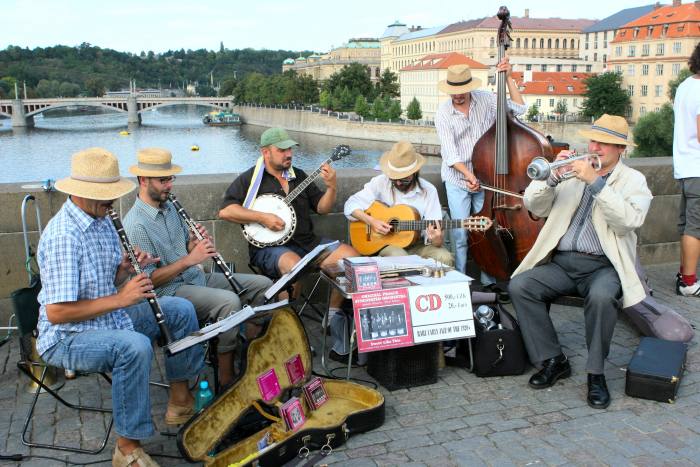 A group of musicians on the Charles Bridge over Prague's Vltava River on
August 17, 2006.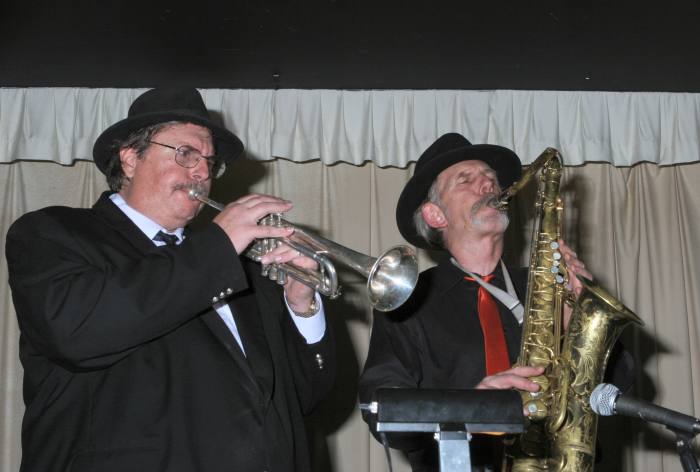 John Burcher's band (John at right) in Wrightwood at the annual Valentine's Day
dinner/dance put on by the local Lion's Club, seen here playing February 10, 2007.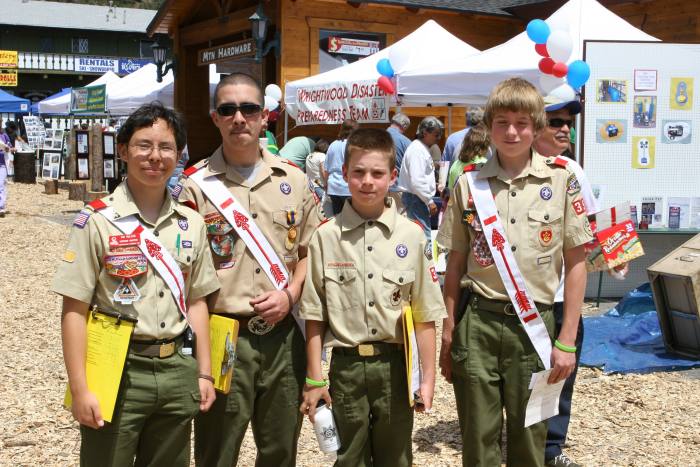 Scouts helping at the annual Wrightwood 'Disaster Preparedness Drill' on
May 12, 2007.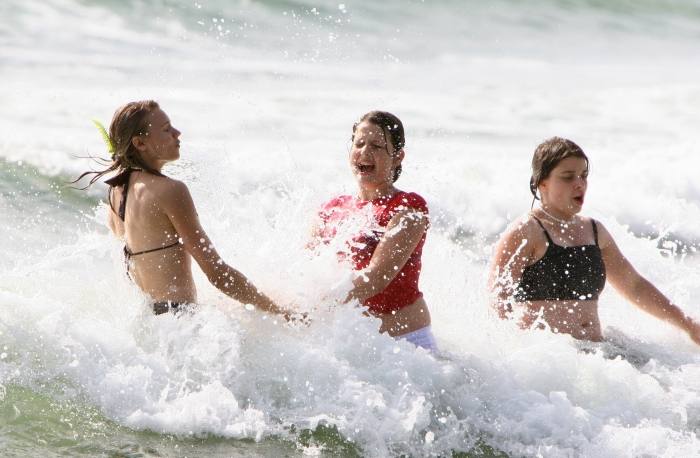 Three girls frolicking in the surf at Indian Beach, Oregon on July 1, 2007.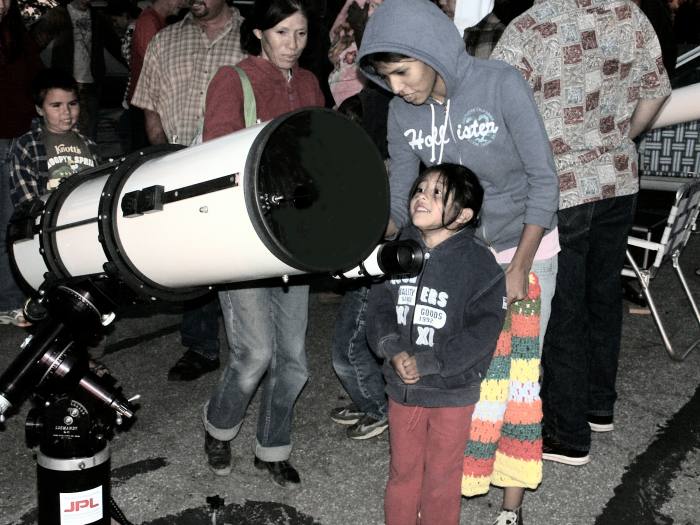 A young child looks through a telescope at the author's annual community Star
Party, held at the Table Mountain parking lot on September 14, 2007.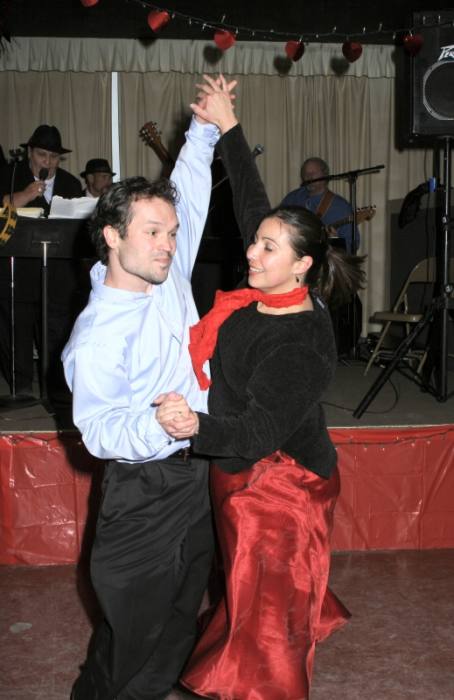 A couple dancing at the Wrightwood annual Valentine's dinner/dance put on by
the local Lion's Club on February 9, 2008.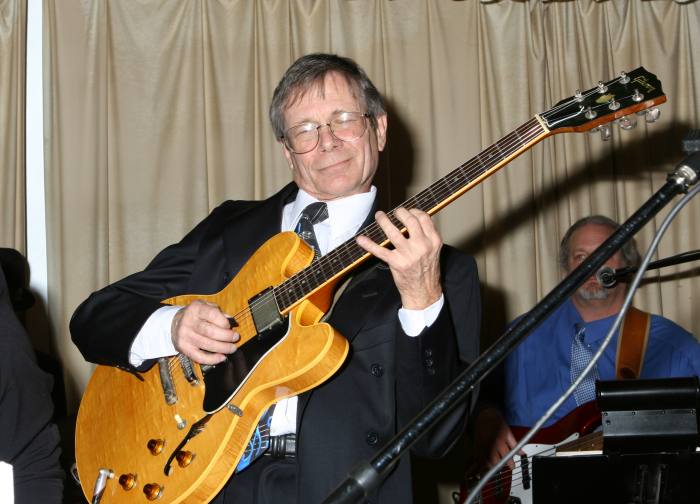 John Burcher's band guitarist at the Valentine's dinner dance on February 9, 2008.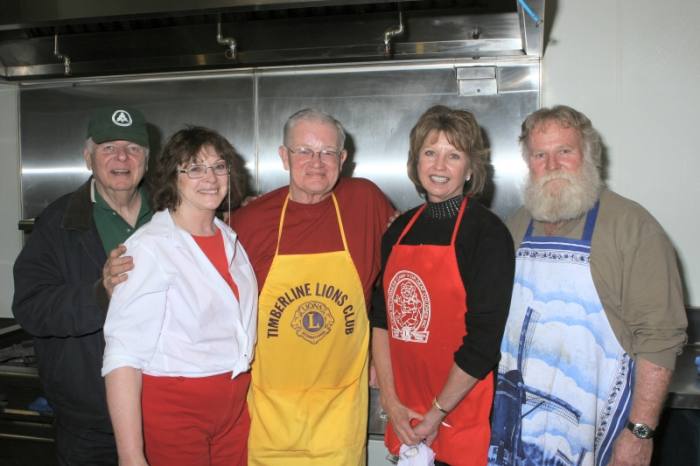 The Lion's Club cooks and kitchen workers at the annual Valentine's dinner/dance
seen here on February 9, 2008.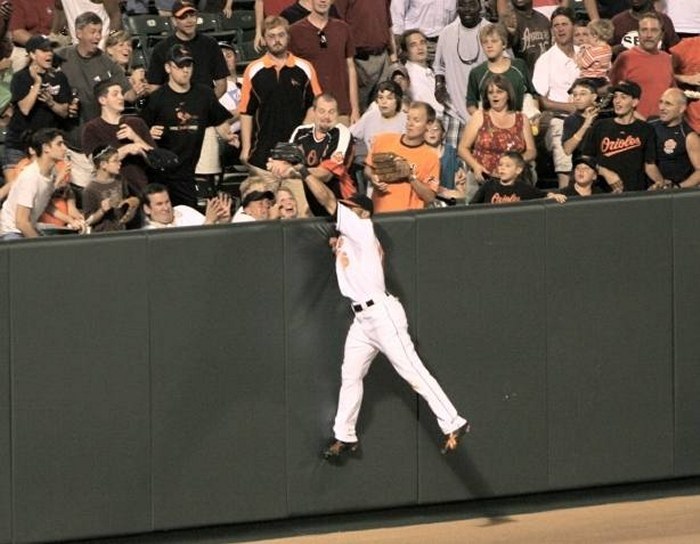 A Baltimore Oriole baseball player catches a fly ball in left field during a game
at their home stadium on July 17, 2008. Look at the fan's expressions!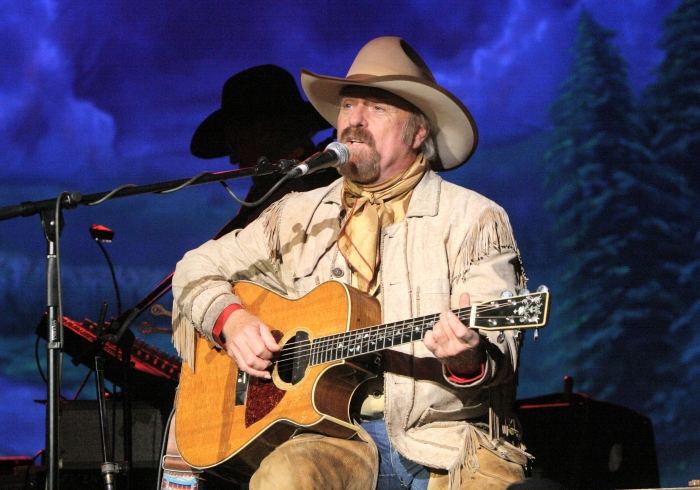 Michael Martin Murphey, at his concert in Roosevelt, Utah, November 29, 2008.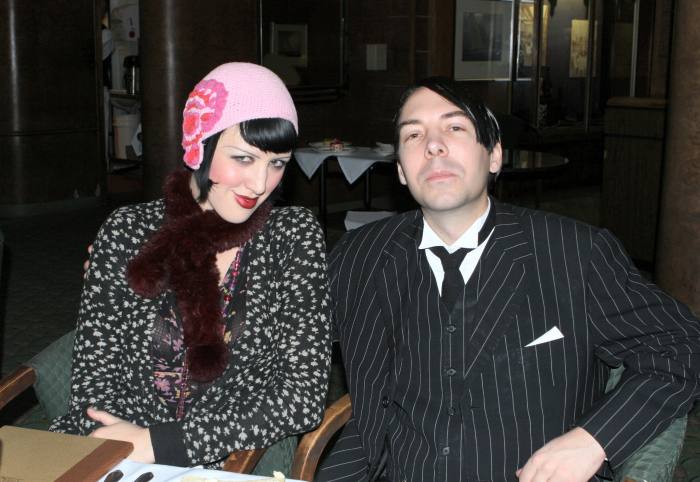 A couple dressed in vintage 1920 style clothes, prepares to have dinner at the
Chelsea Restaurant on the RMS Queen Mary in Long Beach on January 23, 2009.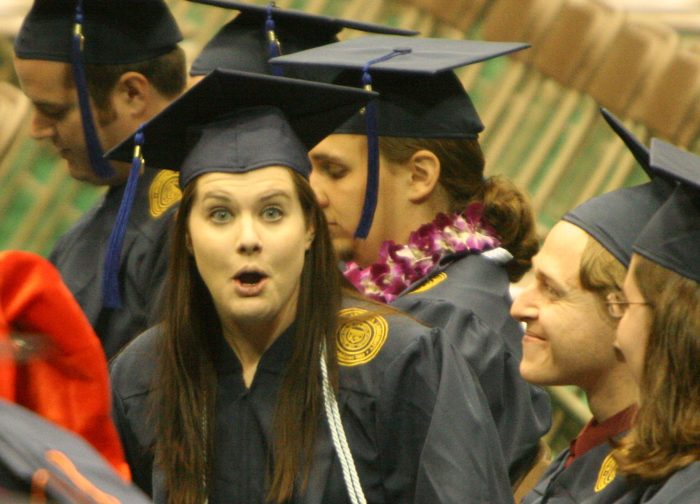 Mallory Vale, a long-time Wrightwood resident prepares to graduate from college
at Northern Arizona University in Flagstaff, Arizona on May 8, 2009. Mallory
graduated cum laude in astronomy and physics.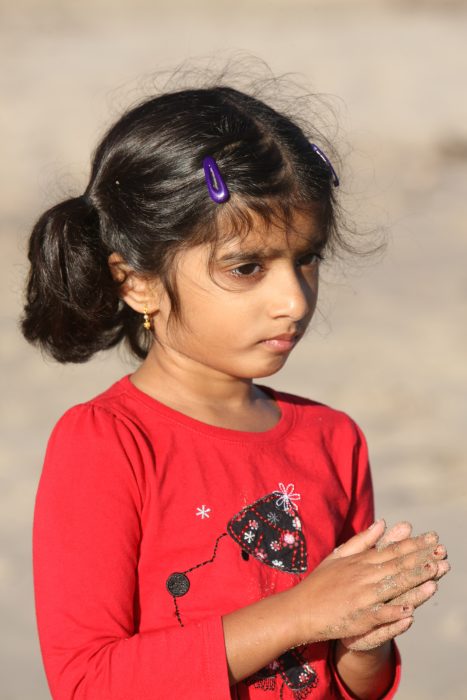 A young Indian girl (with her parents) visits Refugio Beach, California
on Christmas Day, 2009.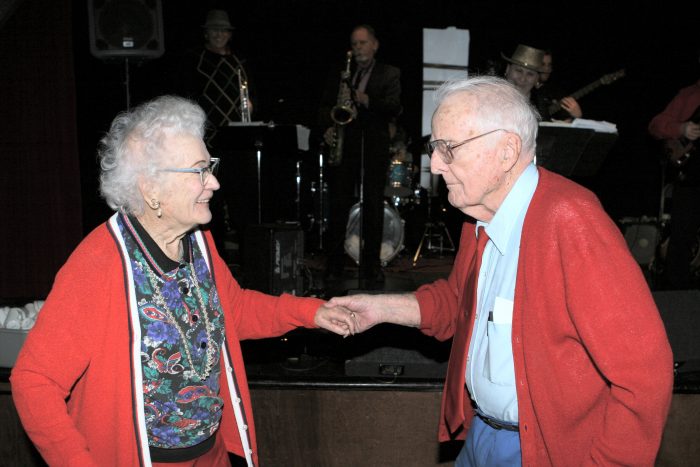 Margaret and Jim Weeks (W6FNG) dance at the Wrightwood annual Valentine's
Day dinner/dance. Jim is a young and spry 93 year old true gentleman.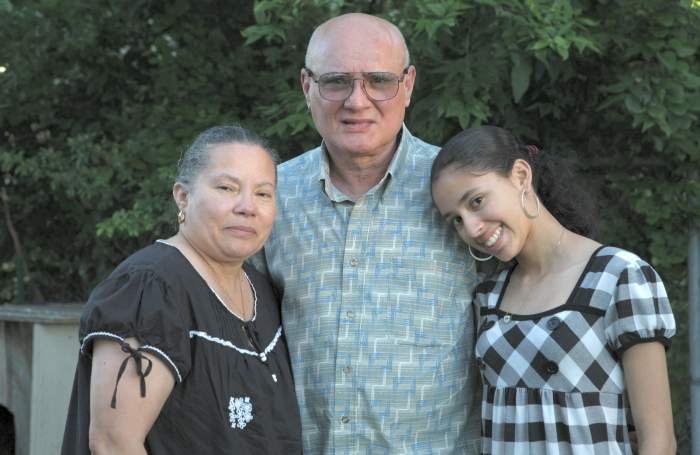 Retired US Army Staff Sargent, Ruben Santiago, along with his wife Carmen, and
their granddaughter Angelique (Angie) at their home in Killeen, Texas (adjacent to
Fort Hood). I had the pleasure of visiting them on May 4, 2010. Angie is currently
in the 8th grade at Manor Elementray School. In 2008, Angie's science teacher was
instrumental in helping Angie with a project on astronomy, where they found my web
site and pictures. Angie wrote an e-mail to me, and I subsequentually helped her
with her project. We corresponded numerous times about family, church and school.
It was my pleasure to visit with them on my way home from my daughter's wedding
in Ohio only a few days earlier. Carmen is a teacher's aide at the school Angie
attends, and asked me to speak briefly to her class the following morning before I
left for home. Ruben and Carmen are of Puerto Rican ancestry. Their daughter,
Angie's mother, currently lives in Missouri. This was one of those rare and special
chance encounters we experience in our lives, if we just take the time to listen to
spiritual promptings from above!