Welcome to
Young's Photo Gallery


James W. Young, Professional Photographer


White Mountain Astrophotography
August 10-14, 2010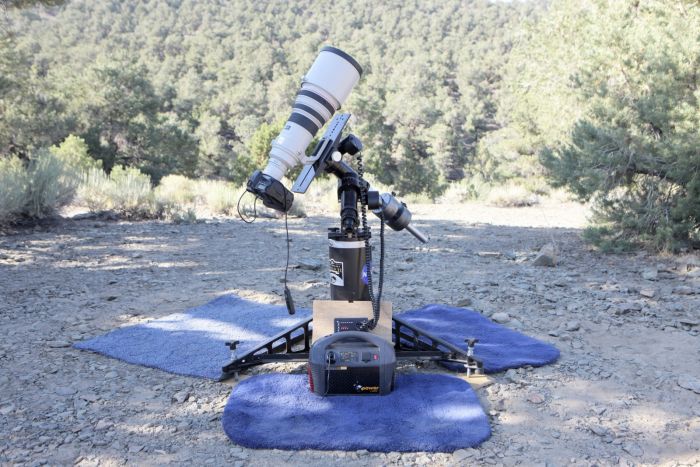 This is my Canon 1Ds Mark III DSLR and 400mm f/2.8 telephoto lens setup on
a Losmandy mounting and homemade tripod. The setup was placed at the 8600
foot elevation in the Grandview Campground in the White Mountains of northern
California (east of Bishop). The battery operated flawlessly for four straight
nights. The following images were taken with ISO settings between 800-3200,
using high ISO noise reduction, and long exposure noise (bias) reduction settings.
Wide views were taken with a Canon 24mm f/1.4 lens stopped to f/2. Several
closeups were taken with the telephoto and a 2X extender for 800mm @ f/5.6.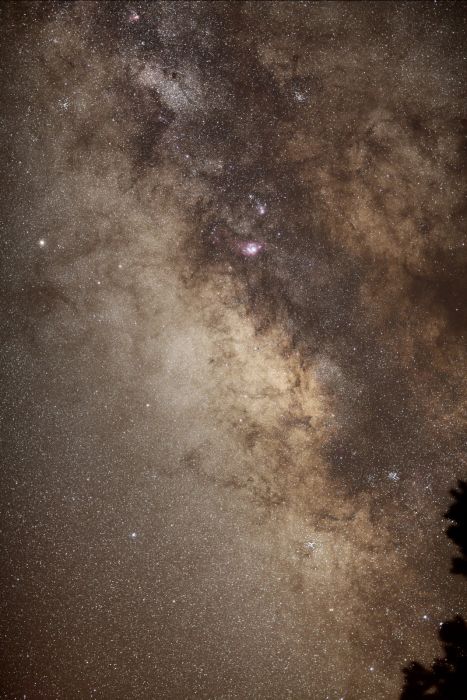 The Milky Way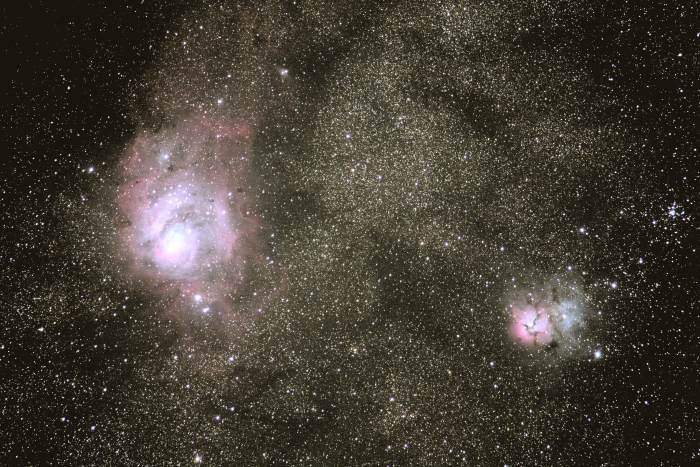 Lagoon (right) and Trifid Nebulae (left)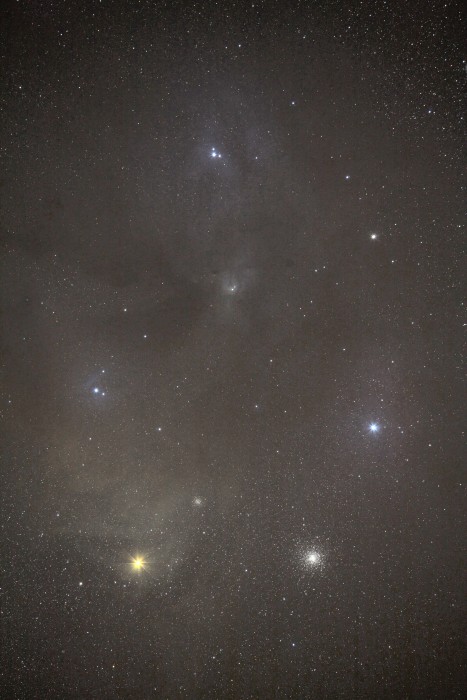 Antares and M4 in Scorpius, with Rho Ophiuchi above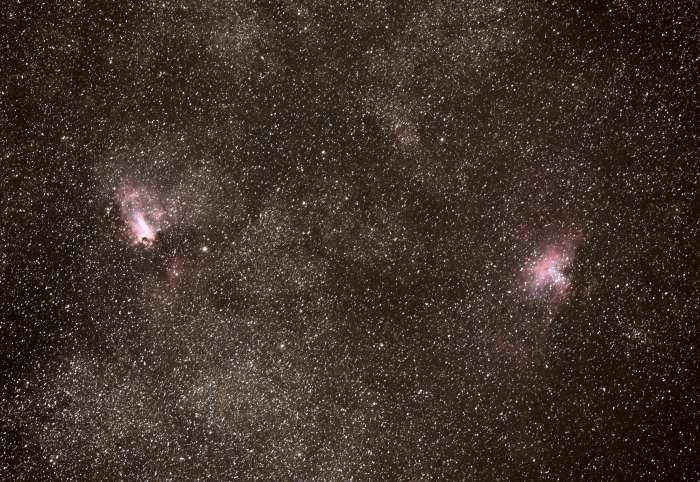 Omega (left) and Eagle Nebulae (right)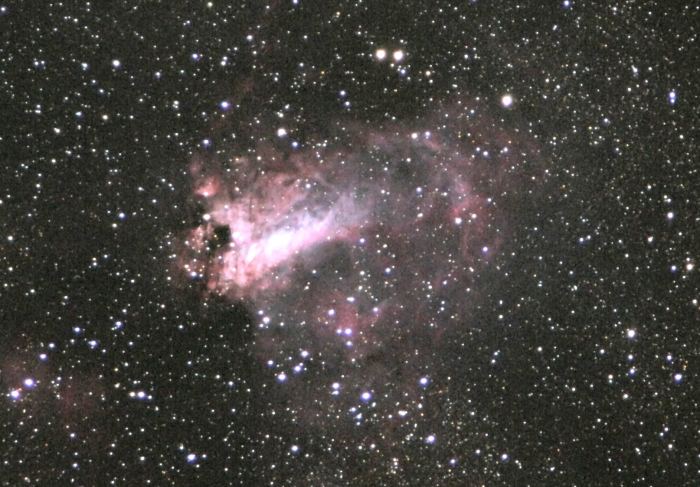 Omega Nebula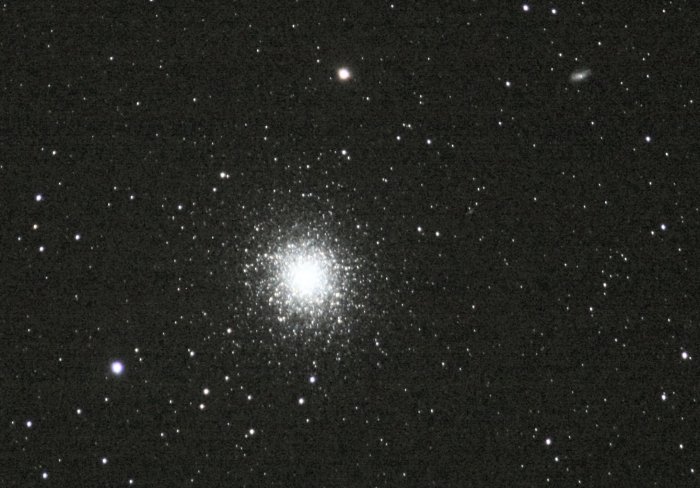 M13 (globular cluster in Hercules) and NGC 6207 (above left)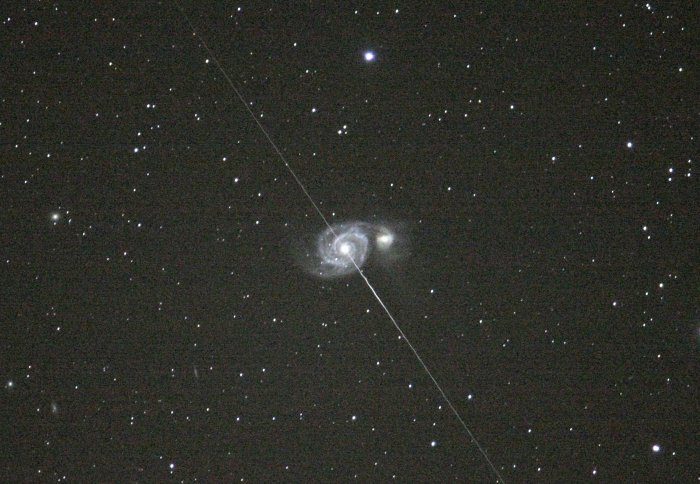 M51 and artifical satellite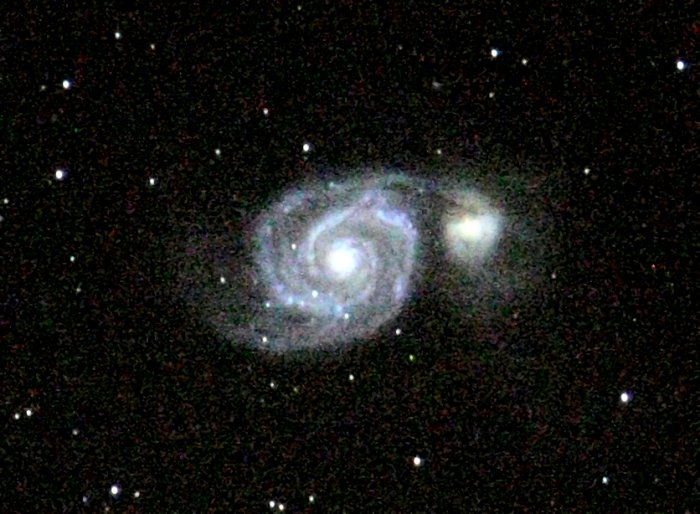 M51, the Whirlpool Galaxy (close-up view)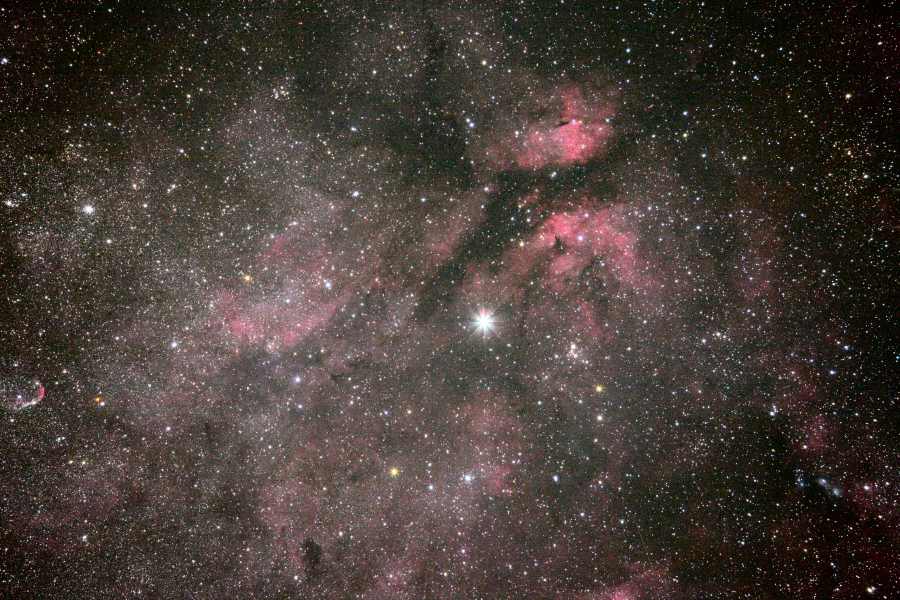 The Gamma Cygni Nebula complex (IC 1318)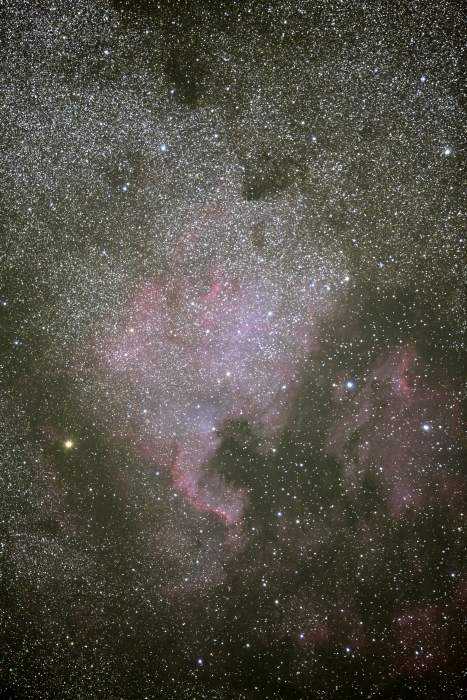 The North American Nebula (NGC 7000)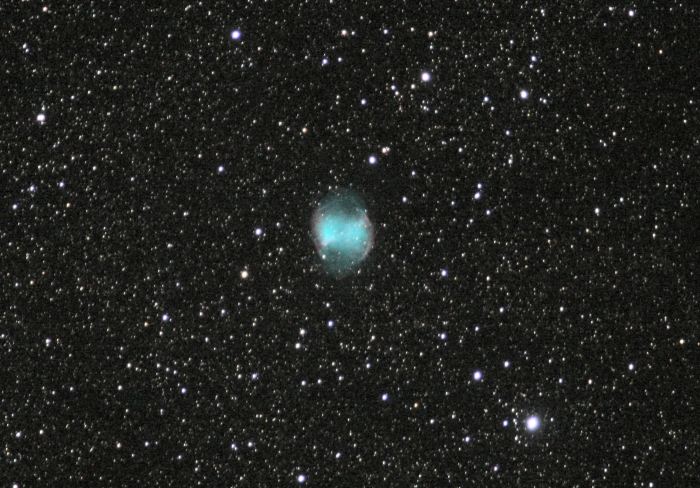 M27, the Dumbbell Nebula in Vulpecula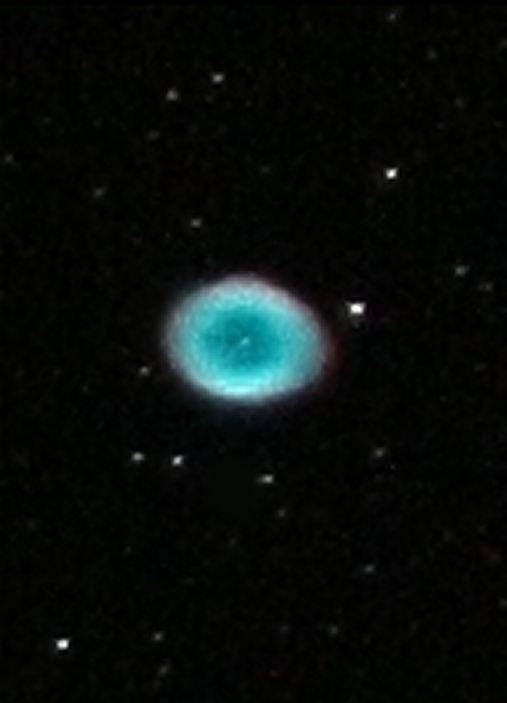 M57, The Ring Nebula in Lyra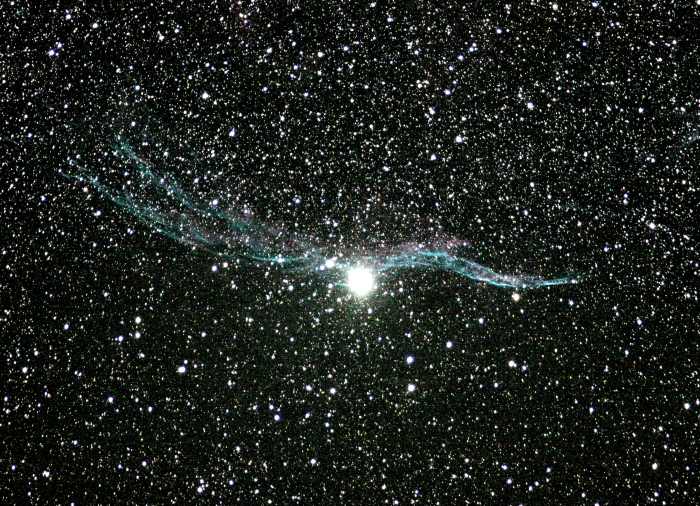 Part of the Veil Nebula in Cygnus (NGC 6960)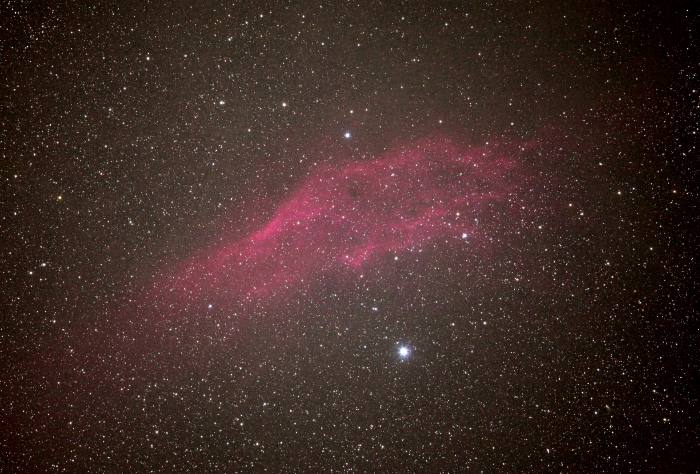 The California Nebula in Perseus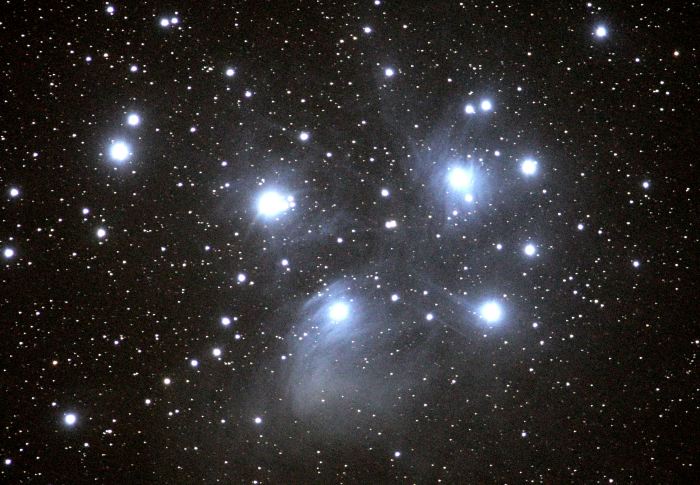 The Pleiades cluster in Taurus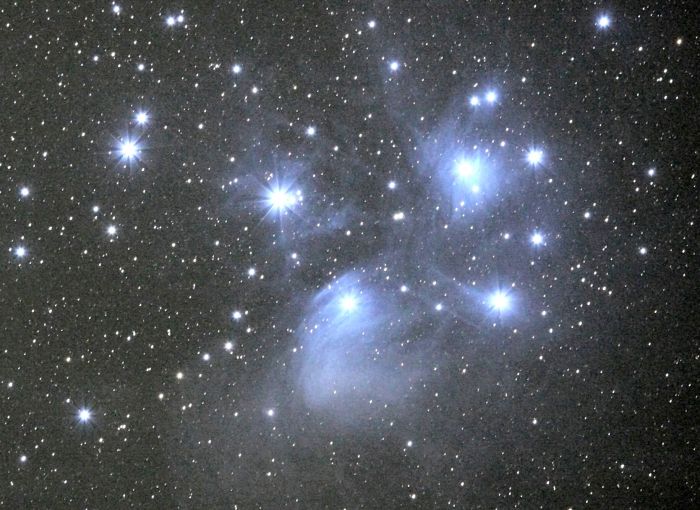 Same as above, but a longer exposure showing more nebulosity.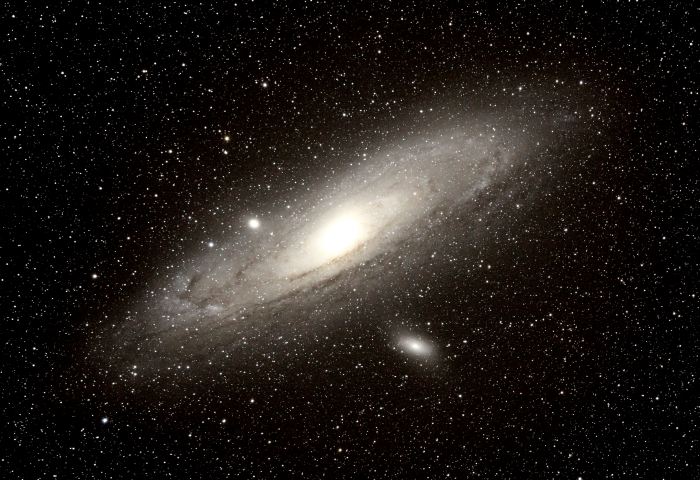 M31, the famous Andromeda Galaxy. Two companion galaxies are also seen:
one above and to the left (M32), and the other to the lower right (NGC 205).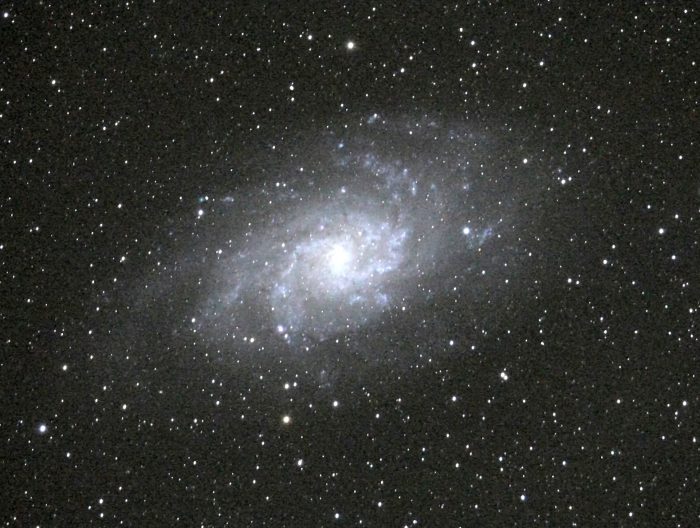 The spirial galaxy M33 in Triangulum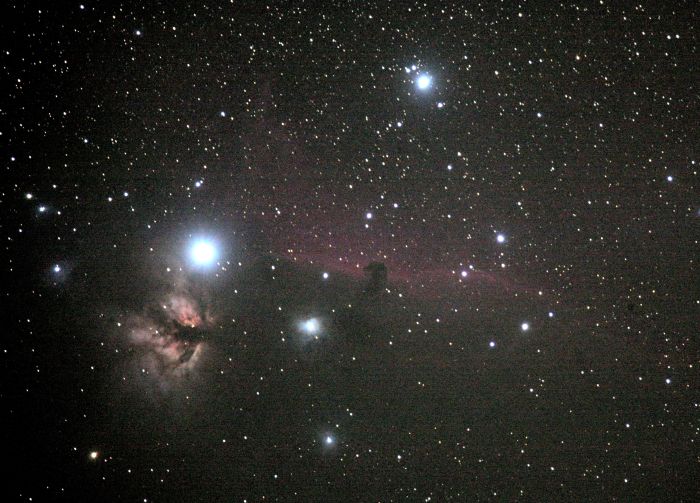 The Horsehead Nebula in Orion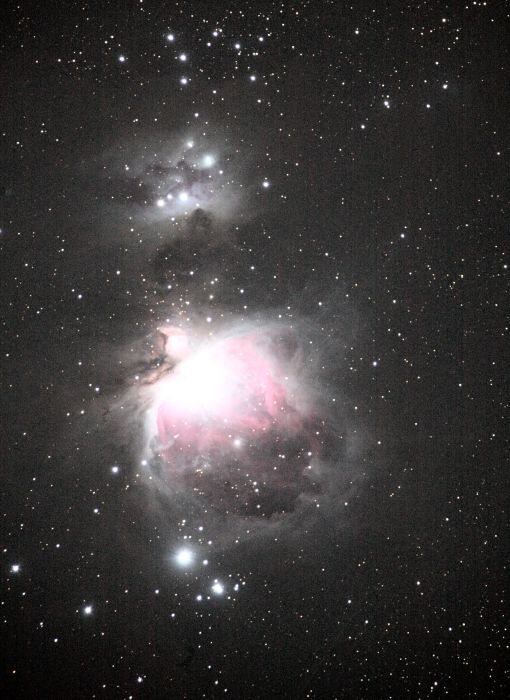 The famous Orion Nebula, M42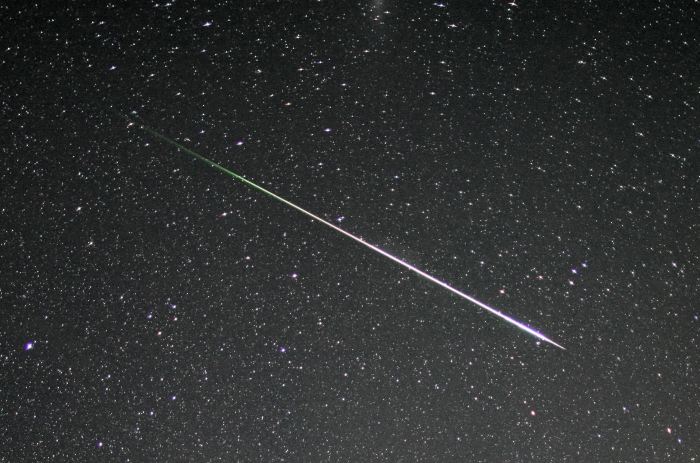 A bright Perseid meteor (traveling left to right)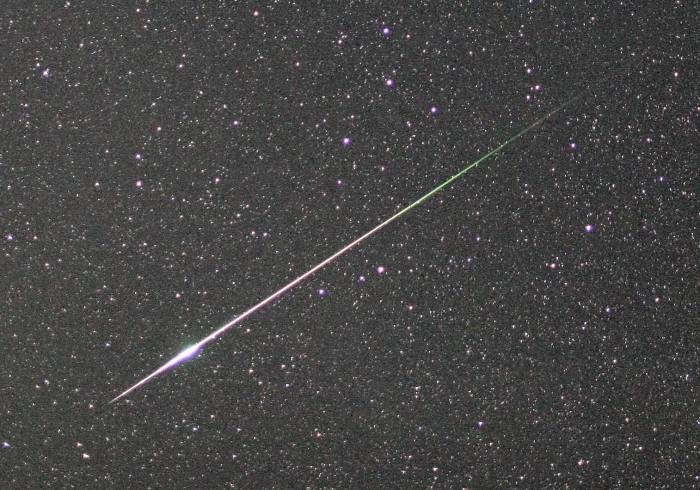 A very bright Perseid meteor (traveling right to left)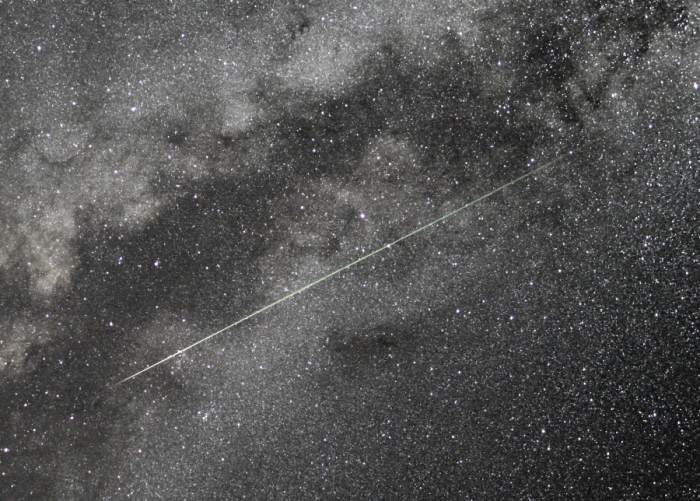 A Perseid meteor (traveling right to left)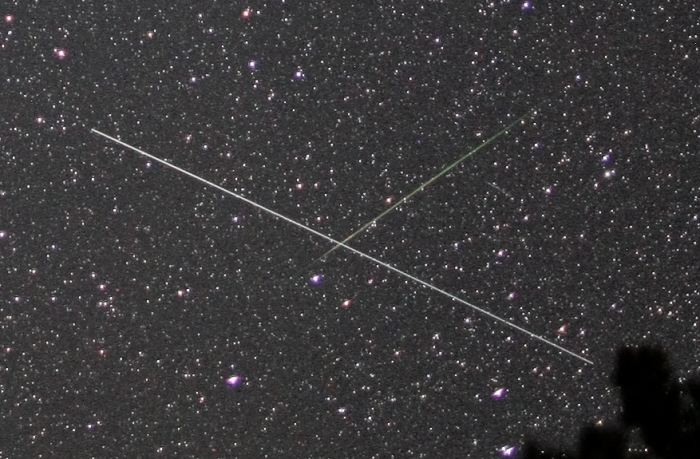 A fainter Perseid meteor (traveling right to left) along with a trail of a bright
artifical earth satellite (traveling right to left).