Welcome to
Young's Photo Gallery


James W. Young, Professional Photographer

Image of the Week Archives


May 17, 2020
b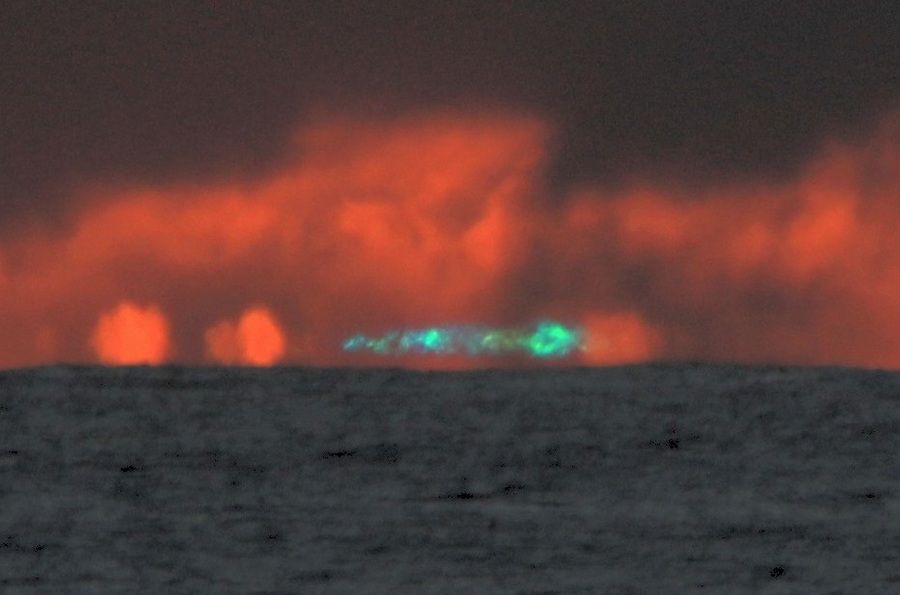 k


T

he 'Green Flash' as recorded from Seaside, Oregon on the evening of
May 14, 2020. In this case, and even more rare, was that the color
was more blue (left center) than the green to the right. This image
was taken with a 1120mm lens at f/8 for a 1/1000 second exposure
at an ISO of 400 with a Canon 1Dx Mark II camera.





Gallery of Images Specialties
e-mail astroyoung@verizon.net
Return to Home Page